If you are living in China or you will find in recent future, you will know that people in China generally don't have access to several social and general websites. This happens because of the Great Firewall of China i.e. the Golden Shield Project that blocks several websites like Facebook, Twitter, and YouTube, etc. And this is the reason that we can't access KakaoTalk in China. But there are several ways in which you can actually access these websites if you can go around government policies. South Korea's Ministry of Science, ICT and Future Planning said China had confirmed it had blocked "some foreign messaging applications through which terrorism-related information" was circulating, and Chinese authorities say they have blocked messaging apps KakaoTalk and Line as part of efforts to fight terrorism.
What can we do about use Kakaotalk in China?
Encryption is one way to avoid this problem in order to use KakaoTalk in China. You can also do this by securing and further hiding all the online traffic that you might have from the start itself. You can do a VPN program which works fine for the computer as well as your mobile. The VPN hides all that goes online while you are working or surfing through something and so if you cannot be tracked then no one can get hold of what you are using.
What are VPN's or Virtual Private Networks?
This is a network system that works on two systems that are connected with the help of internet. The VPN's are generally used internally by several companies to set up internal networks. The VPN's ensure that the networks are secure and safe from any outside traffic. This adds some more security to the data and information base of the company. For security reasons the use of VPN's have increased a lot more than what it was in the past. In Businesses, the security is a major issue, and thus VPN comes very handily for transactions, social networks, connecting with the customers, etc. Nowadays VPN uses more of an advanced technology and encryptions, so the use is more satisfying and advanced. So, this is how you can take help of the VPN while using KakaoTalk on Mac in China.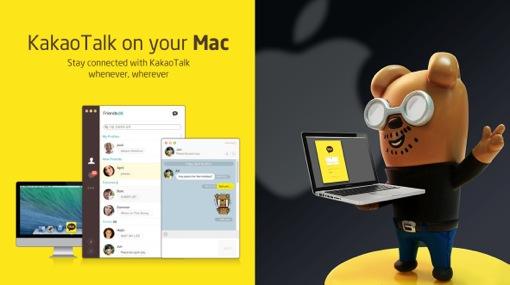 Legality and How to choose the proper VPN:
The Chinese government doesn't allow using Google, twitter, facebook, Netflix or YouTube, and in order to do that they have put up some rules and regulations. Being said so; it is also true that they haven't said anything about using VPN's. Since you cannot access a lot in China so using the VPN's is important. Now after deciding this, you will have to choose the perfect VPN for your use and area. Before downloading a specific VPN, it is recommended that you do proper research in order to have something that actually works and not just famous for its name.
there isn't much scarcity of VPN's, and thus you should always use one that doesn't restrict you when using it. You will always have to be careful that the one you are opting to use is legal or not and also shouldn't be pirated. There are many reliable VPN provider in industry so in order to find the best one, go online and check out the reviews for different VPN services. Make a comparison of the features, costs, security, speed, bandwidth, server location and connectivity protocol. By doing your research beforehand, you can narrow down your options to two or three VPN service providers before making a final decision however please note that your KakaoTalk account could potentially be cancelled at any time or your could be locked out in some way because although accessing geographically restricted content with the aid of things like a VPN or DNS proxy doesn't seem illegal, it is likely to be breaching the terms of use of streaming sites to use any service to bypass their restrictions or to lie about your location.
In China, it is recommended that you use a paid one to have better results and safety too. Also, remember that the Chinese government can make up new rules and block this much access to anytime. But this is all that you need to know about how to access KakaoTalk in China.
Suggestion: If you don't know how to access KakaoTalk in China on your Mac, you're welcome to contact Our online technical team by clicking Start Live button bellow:

Guides to set up VPN on Mac
There are a few things things you need to have before setting up a VPN connection:
• VPN is the short form of Virtual Private Network, VPN is an encrypted network which makes a private space for the user to use the internet with security and trust.
• VPNs do not leak information to third parties. For protection, they use tools like encryption, data encapsulation, and protocol tunneling.
• Most of the VPNs work by giving their user a secured IP address from their server and replacing it with the old one. Due to this exchange, the new IP address can be from anywhere around the world, and the Government cannot trace the person as they wouldn't appear to be from that country.
• 2 types of VPN are Site-to-Site and Remote Access VPN; the latter is the one famous for home/personal browsing.
• VPNs further have 3 families: IPSec family: Internet Protocol Security (IPSec) and Layer to Tunneling Protocol (L2TP); Point Tunneling Protocol (PPTP) family; SSL family: Secure Lock Socket (SLS) and Transport Layer Security (TSL) and OpenVPN.
1. Open System Preferences > Network.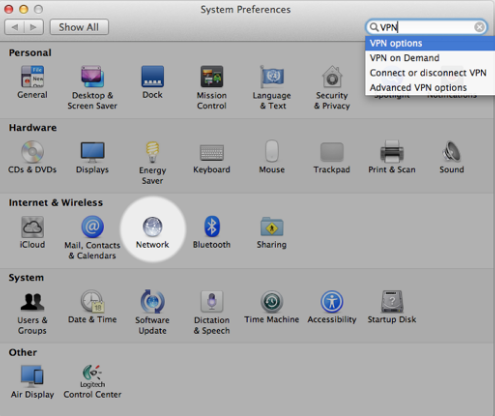 2. Click the + sign.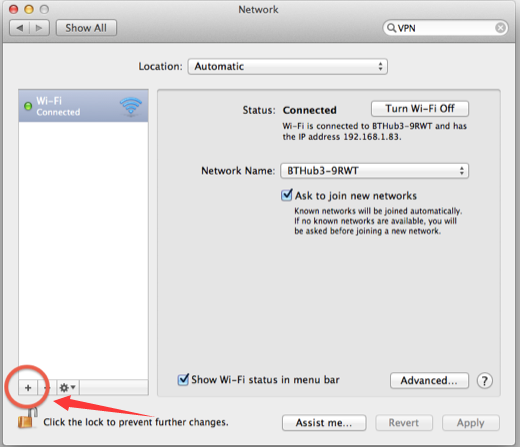 3. Select VPN, then pick L2TP or PPTP.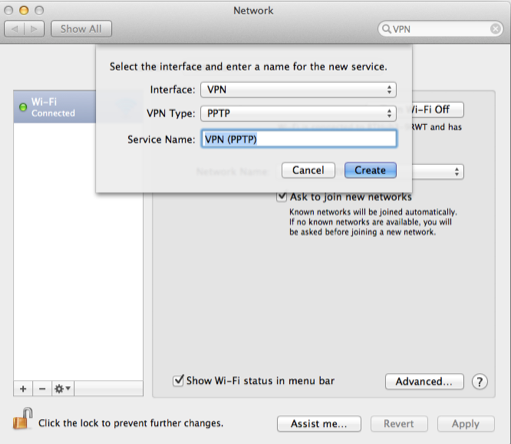 4. Enter in your server address and account name, then click Authentication Settings.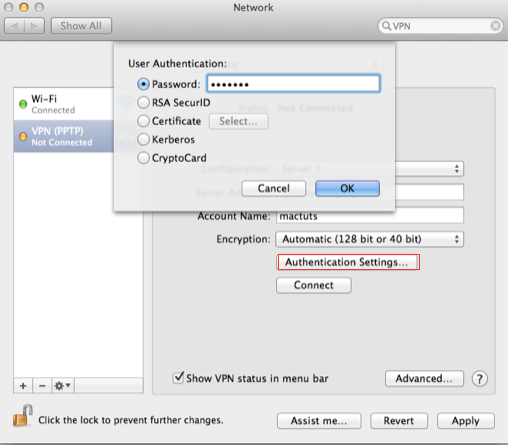 5. Enter in your password and shared secret, then click Ok.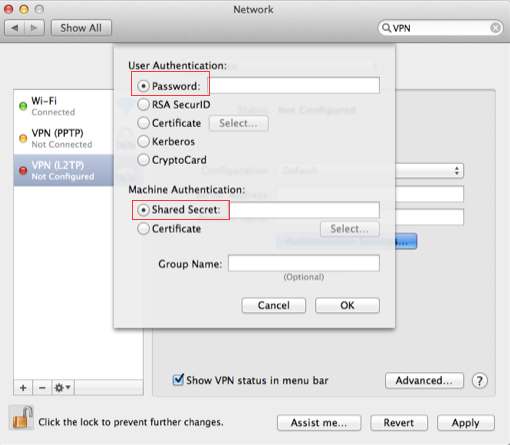 6. Click Connect.
If someone follows the entire information, then they can easily access Instagram sitting anywhere in China. But make sure that you are choosing the right VPN service provider and not fall into the hands of wrong providers. When installed and connected a VPN creates a separate and encrypted tunnel for your internet data traffic. Whatever you do online is transferred through this secure and encrypted tunnel away from the eyes of snoopers and hackers, however your Internet Service Provider (ISP) can see you are connected to a VPN but can not see what you are doing as your internet data traffic is hidden by VPN Encryption. Using a VPN is absolutely legal, unless you don't use to for any criminal activities. There are misuses of every technology.
Top 10+ Best VPN Services In The World
| VPN Brands | Servers | Country | # of Connections | Price(USD) | Official Website |
| --- | --- | --- | --- | --- | --- |
| | 3000+ servers in 94 countries. | British Virgin Islands | 3 | $6.67/Month (Save 49%) | Best Choice |
| | 5159+ servers in 60+ countries. | Panama | 6 | $2.99/Month (Save 75%) | View Deals |
| | 3,307+ servers in 32+ countries. | USA | 10 | $3.49/Month (Save 65%) | View Deals |
| | 800+ online servers in 50 countries. | British Virgin Islands | Unlimited | $1.99/Month (Save 83%) | View Deals |
| | 1,300+ servers in 60+ countries. | USA | 10 | $6.49/Month (Save 46%) | View Deals |
Click Here to Read More Top 10 Best VPN Services »
Video Shows How to Use KakaoTalk in China

Kindly Reminder: If you have any question regarding how to Set up VPN on your Mac OS X, please live chat with Yoocare online expert for help.

Published by & last updated on May 30, 2019 7:45 am