Hey. I can't use Wall Street Journal in China. I heard that people need special tools to make it accessible. Which tool do you suggest? How do I use the tool to unblock it?
Brief Information of Wall Street Journal
The Wall Street Journal is a comprehensive newspaper featured by financial reports, which focuses on financial and business report. It is the biggest paid financial newspaper in circulation in the United States which has wide international influence. This newspaper is published in Asia, Europe, and online. Its contents are sufficient enough to affect daily international economic activities. The Wall Street journal's reporting style is serious. It is regarded as the in-depth reporting and its choice of subject matter is also very cautious. Its average cycle of a journalist's topic selection is six weeks. The vast majority of newspaper articles are written and illustrated with few illustrations. The Wall Street Journal ranked third in the "best newspaper to America in the 21st century 21 voted by the Columbia Journalism Review in 1999 for its high quality and spirit. We can see that it is a great newspaper. However, not all users can access it online. It is blocked in China and other countries.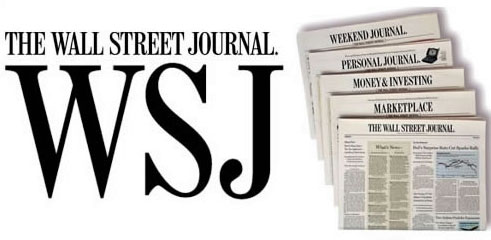 Why can't I Access Wall Street Journal in China?
Wall Street Journal is one of the news websites whose Chinese version has been blocked in China. The main reason is to stop the foreign publishers to publish about China on their websites in their language. The Wall Street Journal reports events and news straightforward like controversial politic topic about China. The Chinese government believe that can cause chaos and riot among the people since the event in 2009. If the Chinese version is available, the ordinary people who believe and spread rumors easily can access the controversial contents all the time. That is bad for their unity. Therefore, if you find any news that has something offensive about the Chinese government that can provoke the people of China, the government will just block that news and its source. In this case, there are many online news websites and mobile applications that are not allowed to be accessed in the China. The Great Firewall of China has blocked it.
How to Use Wall street Journal in China?
If you are a reader of the Wall Street Journal and want to get access to it on the Chinese mainland, then you will not be able to get it with the Chinese servers. You need extra help to get the access to the wall street journal in China. You can use the proxy sites that reside on the servers outside China. They can help you access the blocked sites, but they do not have powerful programming and will not let you get an exact view of the original site TOR browser. You also can use TOR Browser. It is a browser known for getting the blocked and the hidden internet information. However, it is very slow and not stable. So far, the most effective and secure way is to VPN. It helps in having the IP mapping that will only change the IP addresses of the requester and will let them access the Wall Street Journal by making the server believe that you are not located in China during the registration process. What is a VPN? VPN stands for Virtual Private Network. It creates an encrypted and secure connection between you and the website you are visiting. The VPN server plays the role of a middleman between you and the website that you are visiting. Given that the network traffic between you and websites is encrypted like a tunnel, the ISP will have no idea of your traffic emerges without signs of who you are or where you're connecting from. The VPN server provides new IPs to replace your real IP. With the help of VPN, you will be able to access Wall street Journal any time when traveling in China.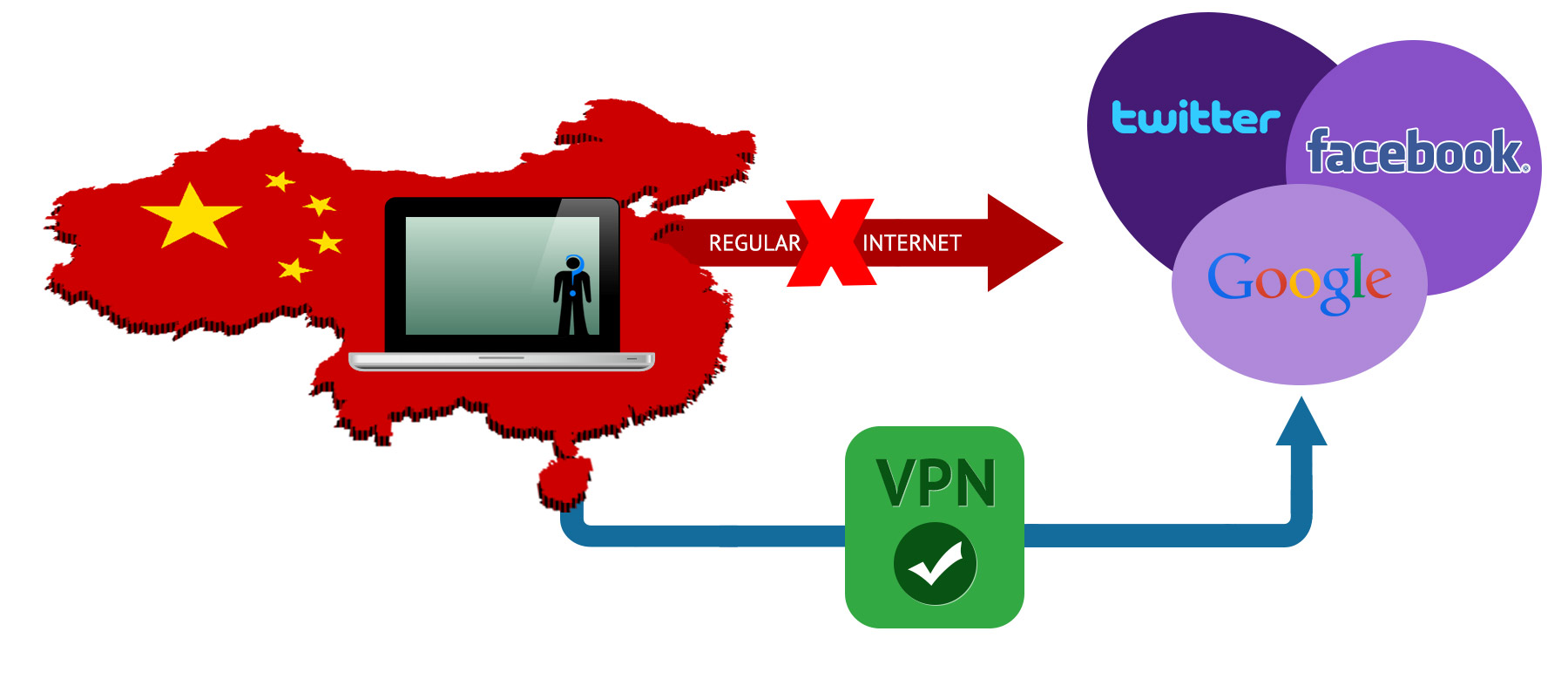 If you have any questions about how to use Wall Street Journal in China on iPhone 8, please live chat with YooCare Expert now.

Before you read the steps, let us tell you something important. There VPN websites are filtered by the Chinese government almost every day, and hence there may be a possibility that some of these websites are not working anymore. So make sure that you have seen the updated VPN list before choosing one.
1.First of all, download the VPN application on your laptop or phone. There are different VPNs available for you to get access. However, we advise you to use the one that is reliable and most prevalent to be used in China.
2.Make an account and subscribe to one of the different subscription packages that have been provided as using the free VPN is not only unstable but also not give you less surfing and less bandwidth or data pack.
3.Choose the server of your choice but make sure to select the server near China like from Japan, South Korea or the US.
How to set up VPN on iOS
Below you can see simple instructions.
1. Click Settings > General > VPN
2. Tap Add VPN Configuration
3. Select L2TP VPN and enter you VPN account data. You will receive your VPN server, username and password in the e-mail
Server address must be exactly as in your account data (without http://, www or any other symbols).
4. Save your VPN configuration. Once you have created VPN connection you can switch it ON and OFF on the main settings screen
When you are connected to VPN you can use Wall Street Journal without any restrictions.
How to set up VPN on Android
To use Wall Street Journal on your Android device you need to make a VPN connection between you and VPN server. You do not need any additional software or applications. All you need is make a few simple steps:
1. Tap Settings
2. Select Wireless & Networks and tap on VPN
3. Add VPN Network
4. Input connection name, select the type of your VPN connection – PPTP VPN, input VPN server address from your account data.
Please be carefully – don't use any additional symbols like spaces, http://, www, / …etc in the server address.
5. Input your Username and password that you received from VPN account service in e-mail.
Save it and tap Connect
For connection to vpn server:
1. Select Home > Menu > Settings
2. Tap Wireless & networks
3. Tap VPN settings
4. The VPN connections you have added are present in the list
5. Tap the VPN you wish to connect to
6. A dialog box will open asking for your credentials, enter them and click connect
When you are connected to VPN, you will see an ongoing notification in the Status bar on your Android device. If you are disconnected, you will receive a notification and an option to go back to the VPN settings section.
Notes:
1. Always choose the server that is near China so that one can get the fastest possible results.
2. These VPNs are not free of cost hence ready to pay some affordable price to get the access to the Telegram and other blocked websites.
3. If you use VPN in China, make sure to get the updated list of the VPNs because most of the old VPNs have been banned by China.
4. Moreover, never search or do something that can be offensive to Chinese authorities something traceable by GFW.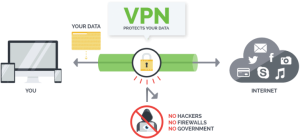 Top 10+ Best VPN Services In The World
| VPN Brands | Servers | Country | # of Connections | Price(USD) | Official Website |
| --- | --- | --- | --- | --- | --- |
| | 3000+ servers in 94 countries. | British Virgin Islands | 3 | $6.67/Month (Save 49%) | Best Choice |
| | 5159+ servers in 60+ countries. | Panama | 6 | $2.99/Month (Save 75%) | View Deals |
| | 3,307+ servers in 32+ countries. | USA | 10 | $3.49/Month (Save 65%) | View Deals |
| | 800+ online servers in 50 countries. | British Virgin Islands | Unlimited | $1.99/Month (Save 83%) | View Deals |
| | 1,300+ servers in 60+ countries. | USA | 10 | $6.49/Month (Save 46%) | View Deals |
Click Here to Read More Top 10 Best VPN Services »
Video shows you how to use Wall Street Journal in China on iPhone 8

Kindly Reminder: If you have any question regarding how to use Wall Street Journal on iPhone 8 in China and how to Set up VPN on your device, please live chat with YooCare online expert for help.

Published by & last updated on May 30, 2019 8:13 am