Hello. I am hearing that google maps might be blocked in China, but I really need it. I rely on my phone's google map and can't find the right way without it when I travel. Is the service accessible in China? If not, how can I use Google Maps in China?
Information of Google Maps
Google Maps is a famous international web mapping service. It is owned by Google, being equipped with advanced tools. No matter where you are, it provides information you need in no time. You can use it to help you find complicated locations. If you would like to know the appearance of a city which you are going to visit, you can view 360° panoramic of the street first. For example, you want to what street in China looks like in US, you only need to open Google Maps and search for the location you want. You will be able to view the satellite imagery in few seconds. It also provides real-time traffic conditions (Google Traffic), and route planning for traveling by foot, car, bicycle (in beta), or public transportation. With Google Map, there is no need to worry about being lost. You can arrange your trip well to avoid traffic jam and save time with the route plan. Google Maps is very useful which makes your life more convenient.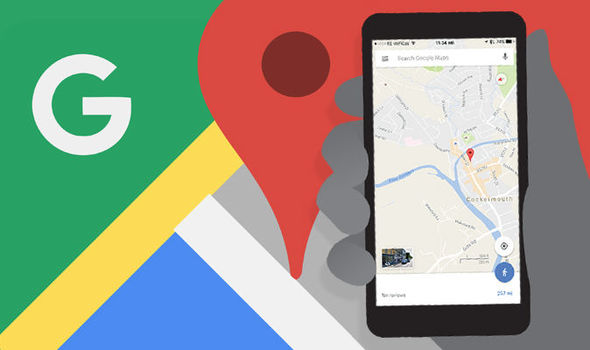 Why can't You Use Google Maps in China?
Someone says Google Maps is a necessary during a trip. However, there is a piece of bad news if you are travelling to China. The Great Firewall of China has blocked this map. As we all know, Google is blocked in China. Not only Google itself, but also all of its affiliated websites and services are blocked in China. Since the riot in 2009, Google is banned in China. You can't use Google search engine. Later, Gmail, Google Drive, Google Hangouts, Blogger and other similar services are blocked. The Chinese government believed that those services are the reasons behind the riot. They thought the rumors were posted and spread widely on the Internet which incited people to behave in a violent and do something bad to ruin their nation unity. Therefore, the Golden Shield Project was made to block most of the western websites and services to prevent people's thoughts from being corrupted. That's the reason given by Chinese the authorities for blocking. You can't use Google Maps with the help of local server in China.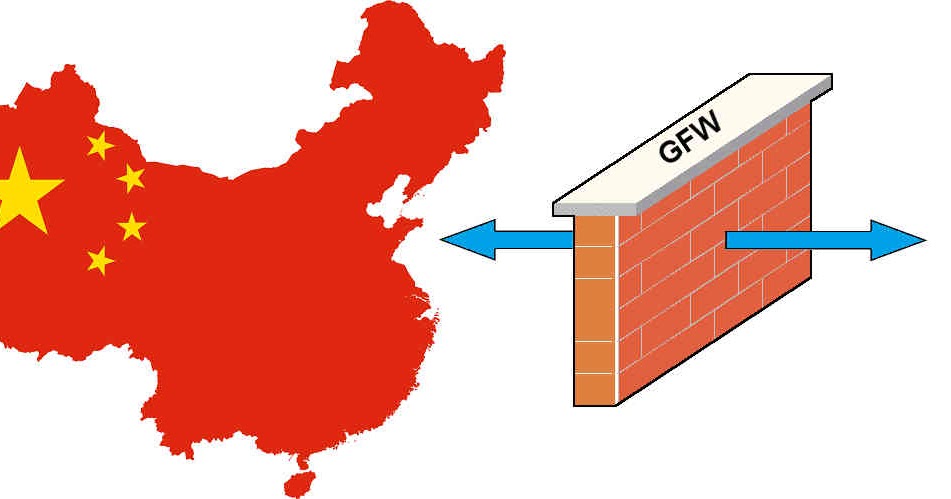 How to Use Google Maps in China?
In order to figure out how to use Google Maps in China, you need to know how the firewall decides to block your connection. In fact, the firewall blocks connection according to users' locations. Your IP address gives away your location. The ISPs and firewall know roughly where you are located with the IP address. Therefore, you need to hide your China-based IP and use a new one from another country where Google Maps is available. Where and how can you get such an IP address while staying in China? We suggest you use a VPN. You can get the IP you want to unblock Google Maps in China.
What is a VPN? VPN stands for Virtual Private Network. It creates an encrypted and secure connection between you and the website you are visiting. The VPN server plays the role of a middleman between you and the website that you are visiting. Given that the network traffic between you and websites is encrypted like a tunnel, the ISP will have no idea of your traffic emerges without signs of who you are or where you're connecting from. The VPN server provides new IPs to replace your real IP. With the help of VPN, you will be able to safely use Google Maps any time when traveling in China.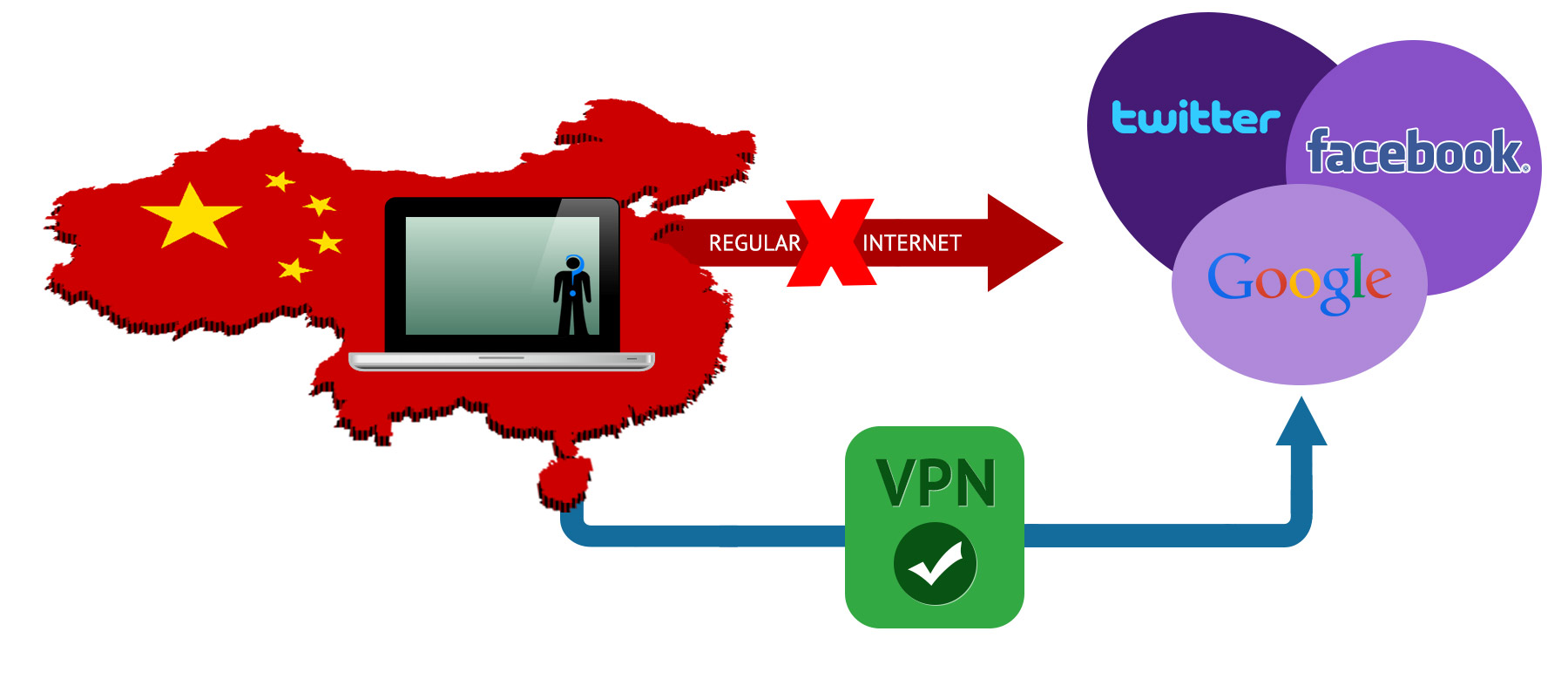 If you have any questions about how to safely use Google Maps in China on Samsung S8, please live chat with YooCare Expert now.

Before you read the steps, let us tell you something important. There VPN websites are filtered by the Chinese government almost every day, and hence there may be a possibility that some of these websites are not working anymore. So make sure that you have seen the updated VPN list before choosing one.
How to Use Google Maps on Samsung S8 in China
To use Google Maps on your Android device you need to make a vpn connection between you and vpn server. You do not need any additional software or applications. All you need is make a few simple steps:
1. Tap Settings
2. Select Wireless & Networks and tap on VPN
3. Add VPN Network
4. Input connection name, select the type of your VPN connection – PPTP VPN, input VPN server address from your account data.
Please be carefully – don't use any additional symbols like spaces, http://, www, / …etc in the server address.
5. Input your Username and password that you received from VPN account service in e-mail.
Save it and tap Connect
How to safely use Google Maps on iOS in China
Below you can see simple instructions how to use Google Maps in China.
1. Click Settings > General > VPN
2. Tap Add VPN Configuration
3. Select L2TP VPN and enter you VPN account data. You will receive your VPN server, username and password in the e-mail
Server address must be exactly as in your account data (without http://, www or any other symbols).
4. Save your VPN configuration. Once you have created VPN connection you can switch it ON and OFF on the main settings screen
When you are connected to VPN you can use Google Maps without any restrictions.
For connection to vpn server:
1. Select Home > Menu > Settings
2. Tap Wireless & networks
3. Tap VPN settings
4. The VPN connections you have added are present in the list
5. Tap the VPN you wish to connect to
6. A dialog box will open asking for your credentials, enter them and click connect
When you are connected to VPN, you will see an ongoing notification in the Status bar on your Android device. If you are disconnected, you will receive a notification and an option to go back to the VPN settings section.
Notes:
1. Always choose the server that is near China so that one can get the fastest possible results.
2. These VPNs are not free of cost hence ready to pay some affordable price to get the access to the Telegram and other blocked websites.
3. Moreover, never search or do something that can be offensive to Chinese authorities something traceable by GFW.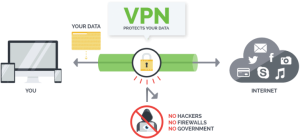 Top 10+ Best VPN Services In The World
| VPN Brands | Servers | Country | # of Connections | Price(USD) | Official Website |
| --- | --- | --- | --- | --- | --- |
| | 2000+ servers in 94 countries. | British Virgin Islands | 3 | $6.67/Month (Save 49%) | Best Choice |
| | 1,000+ servers in 60+ countries. | USA | 10 | $4.87/Month (Save 60%) | View Deals |
| | 4410+ servers in 62+ countries. | Panama | 6 | $3.99/Month (Save 66%) | View Deals |
| | 200+ servers in 70 countries. | Bulgaria | 6 | $4.18/Month (Save 50%) | View Deals |
Click Here to Read More Top 10 Best VPN Services »
Video shows how to use Google Maps in China
Conclusion
Google Maps is pretty useful, especially for those people who are terrible with directions. It gives you accurate turn-by-turn instructions. Google manages to make excellent maps of the place, complete with extremely handy information on local buses. It works really fast and helps you effectively in emergency. You also are able to use it offline after you preload all locations. That is very convenient. You may wonder whether it is illegal to use Google Maps as it is banned in China. We can tell you that it is surely legal and safe to use Google Maps via VPN in China. As long as you don't use it for illegal purpose, you can use it freely. You need to get a VPN as Google Maps is an irreplaceable tool for getting around Chinese cities. It hides your real location by masking your IP address. It is able to bypass the most powerful and complicated firewall and overcome the high censorship in China. Your online activities are well encrypted. The VPN stops the snoopers, IPSs and government from spying on your behaviors on the Internet. Your connection is fast and stable as it prevents the ISP from throttling. You can get help from Google Maps instantly. Do not hesitate. Get a reliable VPN to allow yourself to use Google Maps in China!
Kindly Reminder: If you have any question regarding how to safely use Google Maps in China on Samsung S8 and how to Set up VPN on your device, please live chat with YooCare online expert for help.

Published by & last updated on February 27, 2019 6:41 am