Hey. My computer has ZEUS virus. Now my Internet Explorer is blocked. It said Windows detected potential threat and my system might be deleted. I am asked to call Toll-Free for help. It offers Microsoft toll free. When I tried to close that page, it tells that my hard drive will be deleted. I was so scared and called the number. They asked for $ 500 to fix the problem. I refused because I didn't want to pay so much money. But I really want my computer unblock. My friends at computer store told me that you are specialize in virus removal. Please help!
Brief Information of "Windows Detected Potential Threats on Your Computer " Warning
Do you get "Windows Detected Potential Threats on Your Computer " warning and hear weird voice talking about virus on your computer? Can't access Internet due to ZEUS virus detection? Is the warning real? In these days, a large number of computers have been blocked by this virus alert. Some victims spent $ 300 to $ 500 on this warning. Some of them couldn't access their computer as it required a password during the startup while the users had no idea what the password is. Now, we have to tell you that the "Windows Detected Potential Threats on Your Computer " warning is fake. It's not the Microsoft behind this warning. Instead, it's the fake tech support that drop virus on your computer and pretends to offer help. They demand a certain amount of money to remove their own viruses. We do not suggest you call the given number and contact the so called Microsoft because they are not the real Microsoft at all. Most importantly, they are not legit or helpful. We suggest you remove the virus behind this fake warning manually to unblock your browser.
How Does the Fake Tech support Virus Access Your Computer?
Fake tech support is common nowadays. The cyber criminals spread virus widely on the Internet. No matter where you are from, there is always a chance to be attacked by this virus. Usually, the hackers hide virus on pornographic websites where lots of people would like to visit. The virus is able to attack you while you are browsing, watching videos, downloading software or clicking on suspicious link. Also, the virus is bundled with unknown free software. When you install this kind of software, virus is installed alongside. That means you install the virus indirectly. Besides, the virus can be embedded in attachment and link in a spam. The hackers dispatch tons of spam out to trick users into clicking on and opening them. In this way, virus is brought in. Therefor, you should be carefully on the Internet.
How Does the Fake Microsoft Tech Support Alerts Work?
As soon as this fake tech support virus accesses your system, it uses fake wab page to show bogus system error to put your computer in chaos. It acts as a certified tech company and confuses itself with Microsoft so as to achieve your trust. Sometimes, it also claims that they are from AVG or Norton. At the beginning, you may see lots of pop-ups and errors when you are browsing, especially when you are shopping online. Later, you will see a whole page of alerts supported by the Javascript and its title is "System error". The general content is that Windows detected potential threats on your computer. To scare you, it says your system and hard drive will be deleted if you ignore and close that page. A countdown counter is there which makes users feel nervous. Sometimes, it plays voice record of virus warning on a continuous loop. Many people would believe that is real. The virus pretends to provide a solution inviting you call its free toll number for immediate help. You should know that it is helping the criminals make money instead of assisting you with your computer. After you are connected, the criminals will trick you into buying useless products that can't remove computer threat or fix the issue. If you bought it unluckily, they would simply withdraw the fake Microsoft tech support alerts that they created. They just played a trick which does not make any sense. Even worse, they don't fix the problem and leave the virus there. Then, they place more dangerous virus on your computer and lock the whole system. You need to a password to log in the system while you don't know what it is. That will be an impossible task for you to take the system back if you are very good at computer. Therefore, do not send money to support the criminals. You ought to remove the "Windows Detected Potential Threats on Your Computer " warning manually by deleting the fake tech support virus.
Processing manual removal is supposed to have a certain level of computer literacy. If you are not sure how to start and are afraid of making any critical mistakes damaging the computer system, please live chat with YooCare Expert now.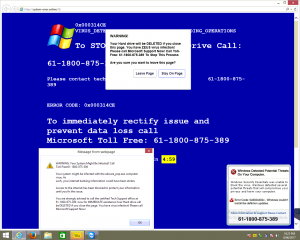 Manual Removal Guides:
Removing the "Windows Detected Potential Threats on Your Computer " pop-up scam virus seems to be difficult for ordinary computer users, even those famous antivirus programs cannot do that successfully. Hence, manual removal can ensure that the stubborn virus will be gone completely. As mentioned above, manual removal needs professional knowledge, because the lack of experience may cause errors resulting in some other unpredictable problems. The following guide provides a general concept of the removal. You may not be able to find out some certain files for the virus can be changed. If you fear the loss of important data, please consider making a backup before starting the removal.
1. Restart the Infected Computer into Safe Mode with Networking
(* Usually the malware will be temporarily disabled in Safe Mode which will provide users a chance to get this problem fixed. If you are still getting the virus popup in safe mode with networking, please try safe mode with command prompt instead.)
Restart your computer, immediately, quickly and repeatedly hit F8 key before the Windows start-up screen shows. Select "Safe Mode with Networking", and then press Enter key.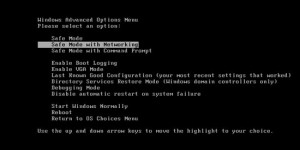 2. Stop the Processes Related to the Fake Microsoft pop-up tech scam virus in Windows Task Manager
Press Ctrl+Shift+Esc keys together and end the virus processes in the Processes tab of Windows Task Manager.

3. Show Hidden Files
(1). Press Win+R to get Run window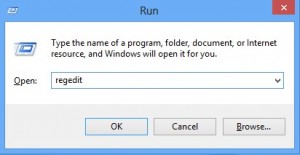 (2). Type Control Panel in the Run window and hit enter to get Control Panel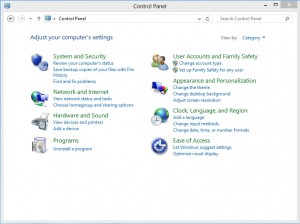 (3). Click on Appearance and Personalization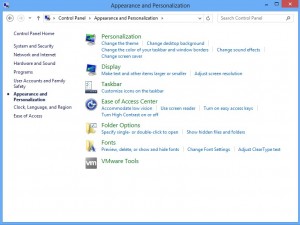 (3). Click on Folder Options

(4). Click on View tab in Folder Options window
(5). Tick Show hidden files, folders, and drives under Hidden files and folders tab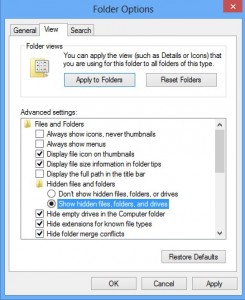 (6). Click Apply to take effect, then click OK at the bottom of the Folder Options window
4. Delete Virus Files
(1). Using Registry Editor to delete or adjust all the related registry entries of Fake Microsoft pop-up tech scam virus.
*Guides to open Registry Editor:
Press Win+R key together to get the Run box, type in 'regedit' then click OK, Registry Editor window will pop up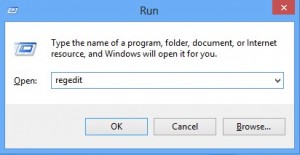 (2). Find out and remove the associated files of this fake Antivirus
Video Shows You How to Safely Modify Windows Registry Editor:
Conclusion
Without a doubt, the "Windows Detected Potential Threats on Your Computer " warning is fake. It is a tool that the hackers use to scare you into calling the listed tech support number. For no reason should you call this number. On one hand, they are the owner of the virus. On the other hand, they charge too much for the tech support. They usually charge $ 500 to fix the problem. It's not a fair price. You can get the fake tech support virus removed at a lower and reasonable price. We suggest you remove the virus manually which prevent the virus coming back again and again. You only need to do one manual removal. No more "Windows Detected Potential Threats on Your Computer " warning and other pop-up error. The system will be clean. Take action right now. Don't give them any chance to ruin your computer further.
Can't remove the virus and are afraid of making any critical mistakes damaging your computer? please contact YooCare Expert for further removal help.

Published by & last updated on June 14, 2017 6:02 pm