A new US broadband privacy legislation was signed by president Donald Trump not long ago. It is said it is a win for the ISP giants taking into consideration the fact online marketing is a quite profitable industry. While it also brings about much criticism from the privacy advocates. Many internet users are worrying that their personal information may be taken advantage improperly. So how to protect your online privacy after the new US internet privacy legislation is signed?

More Facts and Information about the New US Internet Privacy Legislation.
Not long ago, U.S. President Donald Trump signed a repeal of the internet privacy regulations under the Obama administration urging ISPs to work harder to enhance the protection of the customers' privacy than websites such as Facebook, Twitter and Google.
The bill to repeal the FCC regulations is narrowly passed by Republicans on a 215-205 vote. All 215 "yes" votes were from Republicans, while 15 republicans joining all Democrats present voted against the repeal.
The signing is said to be a victory for internet service providers like Comcast corp, Verizon Communications Inc. and AT&T Inc while a blow to privacy advocates. The repeal is followed by much criticism by privacy advocates. Some Senate Democrats argue that most Americans "believe that their private information should be just that."
Online marketing is an industry that can make big money. Facebook is believed one of the kings of the quite profitable industry. It is no surprise the giant telecom agencies desires a share of the pie.

How Can the Users Be Affected by the New US Internet Privacy Regulations?
Internet users have limited control over what happens to their data. Under the FCC's rule, couldn't sell their customers' data to any marketing firms and financial companies if the users didn't opt in. After the repeal is signed, ISPs would be allowed to handle their users' information if the users don't explicitly opt out. And privacy advocates believe that a surcharge could be imposed on consumers who chose to opt out. If didn't explicitly choose opt out, your broadband providers could use your private personal and financial data like internet browsing history, the shops you frequent and the bank you use to sell highly personalized commercials.
Comcast, AT&T Inc and Verizon claimed they would willingly not sell consumers' personal internet browsing information. While one of them said it has two advertising programs that involve the use to customer browsing data. Comcast was keen to emphasize their stress with the new privacy legislation.
"Comcast has committed to privacy principles that are consistent with the FTC's privacy regime which has applied to all entities in the Internet ecosystem for over 20 years and which continues to apply to Internet edge companies like Google, Facebook, and Amazon. We believe this commitment is legally enforceable in multiple ways, including by state Attorneys General."
While some people think that a commitment is not a law. Under such circumstances as suffering financial hardships, can the commitment be kept properly. And it will be too late even though Attorneys General could impose punishment after your data have already been sold.
How to Safeguard Your Internet Privacy in the Era of New US Internet Privacy Legislation?
VPN is an effective and efficient technology to stay anonymous and protect your online privacy from any entities including the ISPs.
The Virtual Private Network, which is also called VPN in short, is a versatile technology that can be applied to various occasions to solve all kinds of problems. The technology allows users to establish a private network across a public network like the internet. By using this technology, the users' devices may work as if they were hooked up to a private network. Programs working across the VPN may therefore enjoy many advantages of the private network, with security and functionality included. Relying on the VPN technology, employees in the geographically separated offices of a company will be able to access the intranet of each office in a secure way. For individuals, the VPN technology can be used to protect online transactions, personal information and to bypass censorship and geo-restrictions. By applying this technology, you will be able to visit such popular websites as Netfix, Facebook, Twitter, Pandora, Youtube, Hulu and so on from China.
Depending on this technology, you will be able to enjoy all the benefits and advantages of the VPN technology concluded as below:
1、Stay completely anonymous online to protect yourself against hackers, spammers, identity thieves, government surveillance, spyware and marketers
2、Enjoy blazing high-speed, reliable and continuous point to point file-sharing with complete anonymity
3、Circumvent port blocking and speed throttling management measures and monitoring of the ISPs
4、Enjoy free or public Wi-Fi securely
5、Enjoy geo-restricted resources such as movies and TV shows on the Netflix and Hulu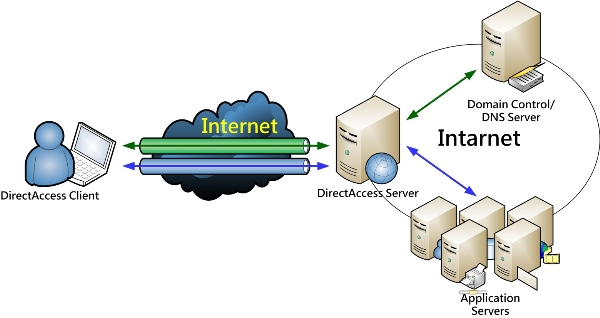 How to Use A VPN to Protect Online Privacy?
The guide consists of three steps.
Step 1: First, it is needed to go to sign up for an account from a VPN service provider. Usually there are various service plan available, pick up the one that you think it best for you. After that, you will be provided the options to make the payment. Choose the payment method and fill in all the information to complete. An email will be sent to you to confirm the account upon payment being completed. After confirming, the next step is to download and install the software onto your system.
Step 2: Download and install the VPN software. Usually, a link to download the software will be provided in the confirmation email. You may be presented with a list of software where software for different operating systems or devices are listed. Select the one for your systems to finish downloading. The installation is easy, just click through the procedures as prompted all the way to complete.
Step 3: Connect to a US-based server or other appropriate server location on VPN. When the software is ready, the left you need to do is to start the application and fill in your account detail and choose a proper location. You can select any server located in US. If you like, you can also choose other locations like Canada. It is all up to you. Now everything is done. You can access Dropbox fully in China with your own account. If you don't have an account, just go ahead to register a new one.
If you have any questions about VPNs, please live chat with Yoocare online expert now.

Best 3 VPNs Review
For users who are looking for reliable brands of VPN services, the following three can be listed among their best choices. Although none of these brands is good enough to be considered as perfect in all aspects, they are very competitive in many aspects compared with their competitors.
#1 – Private Internet Access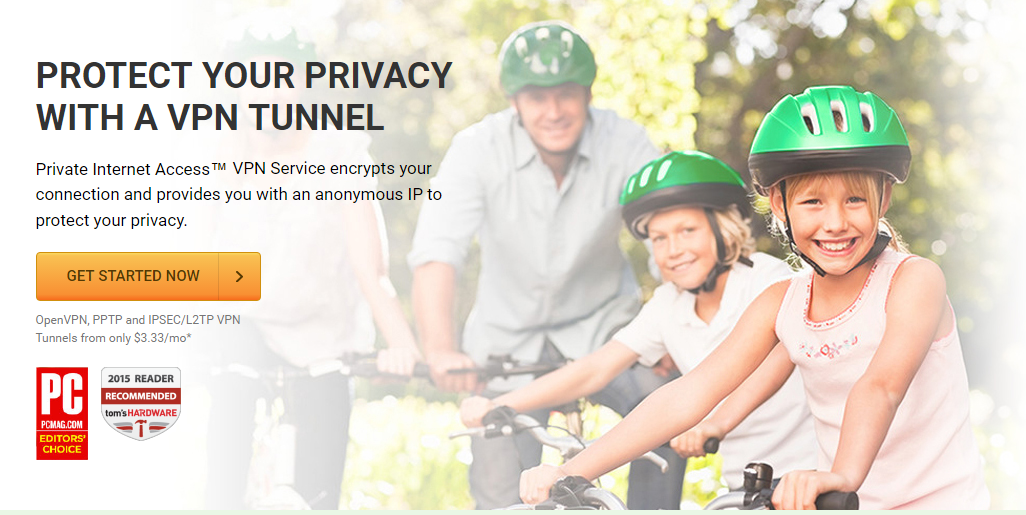 Private Internet Access is regarded as one of the most trustworthy VPN service providers in the field of VPN technology. The most impressive aspect of their VPN service is the affordable pricing. They are able to provide the customers with the most efficient services of the most reasonable prices. Apart from reasonable prices, the number of servers and various useful tools like ad blocking and one click termination for all applications connected to the internet in case of a VPN failure are all powerful tools they use to compete with their competitors.
#2 – NordVPN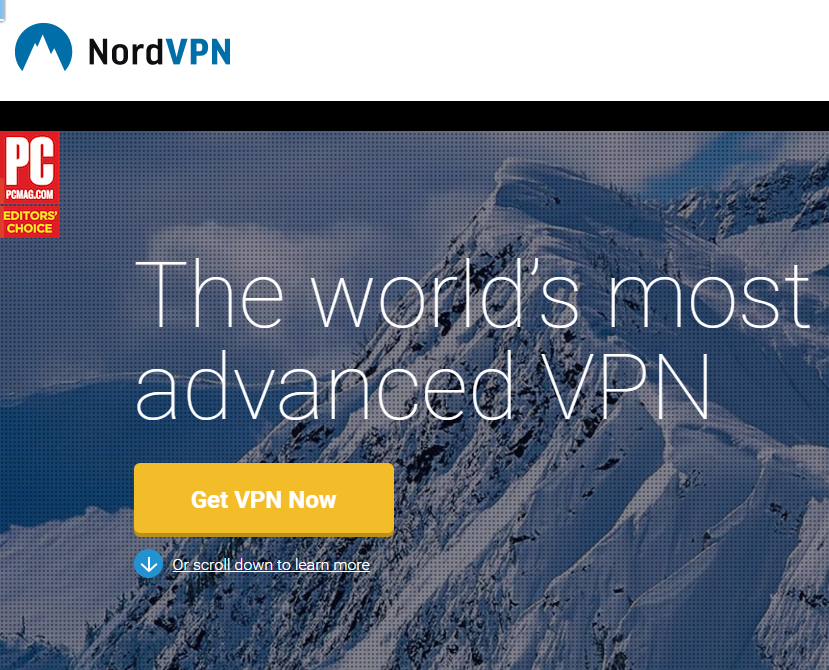 Headquartered in Panama, a country where people scream for freedom from NSA snooping, NordVPN is one of the most popular VPN services in the world. Even though its pricing is slightly expensive, it doesn't prevent the company from being one of the most favored VPN service providers at all since it is a company that can ease the user's safety concern to the most degree.
#3 – KeepSolid VPN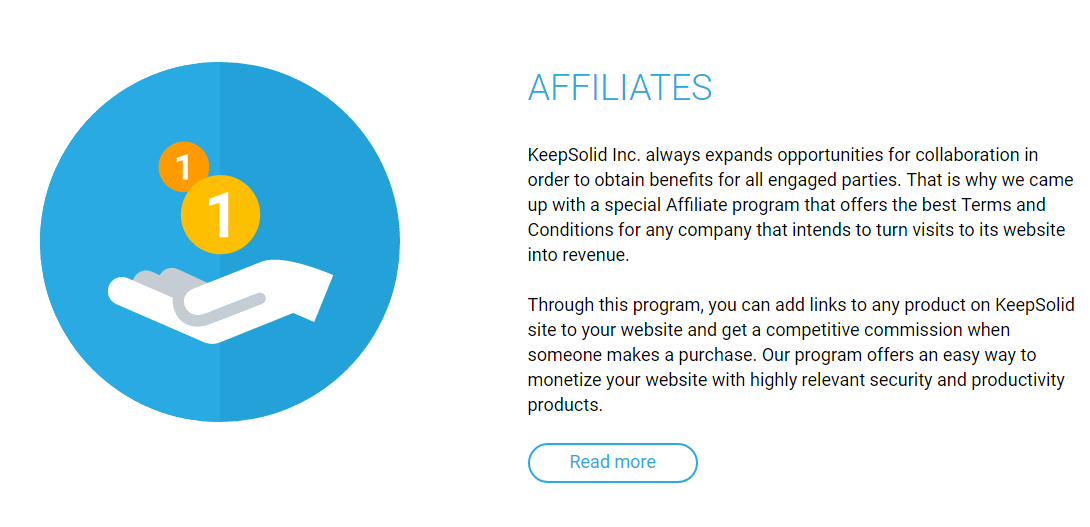 Apart from vast pricing options, multiple server choices and a bunch of impressive tools, KeepSolid VPN is doing better in many aspects compared with other providers. Unless you are looking for a service with faster speed and simpler UI or higher speed of file sharing across all servers, there is no reason to remove it out of your list of best VPN services.
Relevant Video Guide Show You How to Use VPN in China
Kindly Reminder: If you have any question regarding how to Set up VPN on your device, please live chat with Yoocare online expert for help.

Published by & last updated on April 25, 2017 5:35 pm