It is said that there are many websites blocked in mainland China, not sure if you can use Vimeo in China normally. I've just tried to open a bunch of Vimeo links and they take ages to load before coming up with the "connection to the server was reset while the page was loading" warning message. I really hope this doesn't mean Vimeo is blocked out here in China now. I love Vimeo so much, but I have to work for months here. Is Vimeo blocked in China? Do you know how to use Vimeo in China?
What is Vimeo & How to Use Vimeo in China?
What is Vimeo and what you can with it? Can you use Vimeo in China? Vimeo is an American video-sharing website where you can upload, share and watch useful or interesting video freely. Lots of videos from various countries are available for you there. Bad news is that it is not available for Chinese users. Just the same as many other video-sharing websites, Vimeo is blocked in Mainland China due to the famous Great Firewall. It is strong enough to stop users in China to use it normally. However, it is still possible to use Vimeo in China. What you have to do is to use a VPN service to bypass the Great Firewall of China.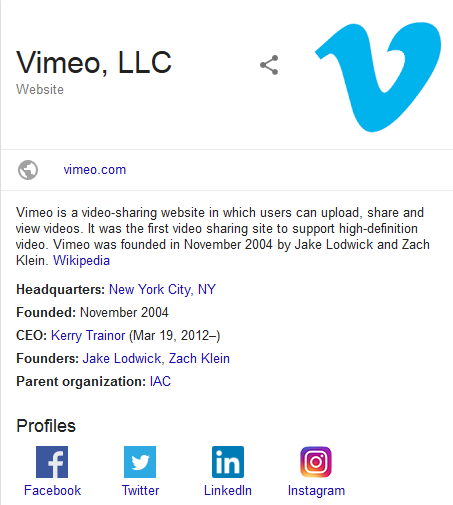 VPN stands for Virtual Private Network. It creates an encrypted and secure connection between you and the VPN server online. The VPN server plays the role of a middleman between you and the website that you are visiting. Given that the network traffic between you and the VPN server is encrypted like a tunnel, the Great Firewall cannot see which website you are visiting and determine whether to block your connection. In this way, you can use Vimeo in China on any device.
How to use Vimeo in China perfectly? Just get a VPN. Vimeo is available for a large number of users throughout the world. You can enjoy and share various resources on that website. It is very awful if you can't access it. If you are travelling or living in China, you should realize that Vimeo and many other famous websites and services have been blocked. You can't load Vimeo website with the regular network. You need the VPN to help you access it. As we know, the Chinese government makes the Internet service provider to monitor users' online activities and decide which network connection should be blocked. The VPN will encrypt your connection and does not allow others to monitor your activities on the Internet. The Great Firewall has no idea which user is connecting to Vimeo. The connection is covered and protected by the VPN. In this way, others can't figure out where the actual request has risen. You will not be recognized the user in China. Once your device is connected to a VPN server, you have a new IP that allows you to use Vimeo in China.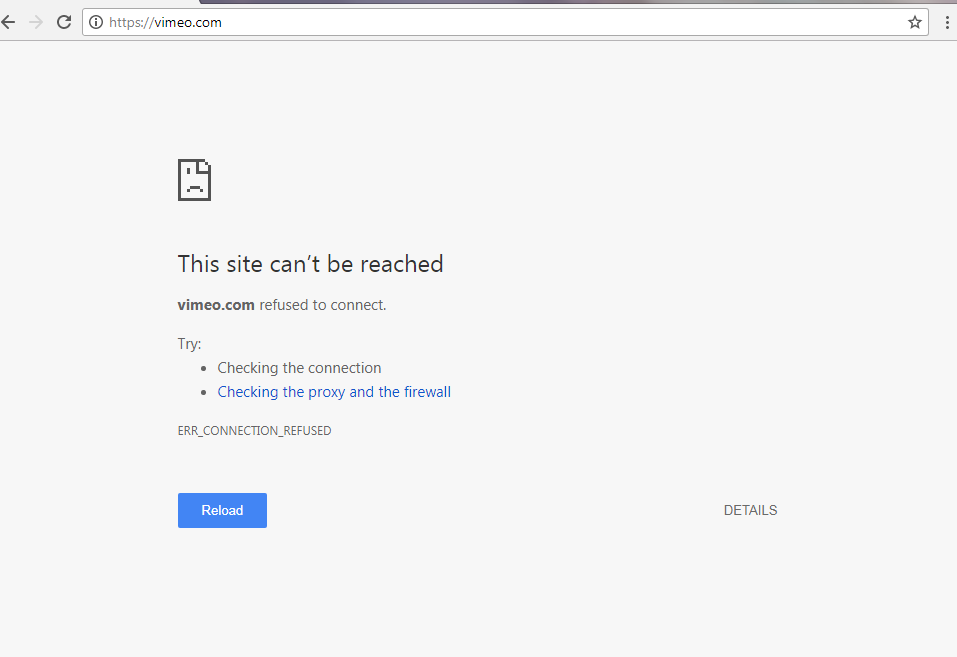 The VPN not only helps you bypass the strict censorship so as to use Vimeo in China, but also encrypts and speeds up your connection. With a VPN, you will not need to worry about the hackers or spy agencies when you transfer data to your colleague or upload files to cloud service. Besides, you can experience a faster speed when visiting websites outside China than you did with the regular network. You may notice that it takes a long time to load a foreign websites. In this case, you can use a VPN to help you speed up the Network connection. You can enjoy the amazing speed when watching videos on Vimeo.
If you have any questions about VPNs, please live chat with YooCare Expert now.

Important things you need to keep in mind about a VPN service
How to Use a VPN?
First of all, you need to find out a reliable VPN server and sign up a plan. Next, you have to set up VPN on your device and connect your device to the VPN server. Before you purchase a VPN, you ought to figure to which one is reliable and what kind of VPN you need.
Once you get a good VPN, you should learn how to make it work. Some VPN servers provide guides about how to use VPN on different devices while some do not. Therefore, you can setup the VPN connection step by step by yourself on your device by following the provided setup guides. Or, you can download and install a VPN app off the Internet on your device instead. VPN apps are available on PC, Mac, iPhone, iPad, and Android mobile devices. After you run the VPN app, you need to choose the VPN server you would like to connect to. Once the VPN connection is established, all your traffic is encrypted. Also, your IP address is hidden and you are anonymity online with a VPN. In this way, you will be able to access websites and play games that are not available in US.
How VPN works while you are trying to access a website?
In order to let you know the functions of VPN, let's talk about how it works in detail. You run VPN and click on link you want to visit. The browser sends encrypted your account & password and request to your VPN service first. Then, VPN service decrypts the communication and sends it to the targeted website. After the website receives data, it generates session cookie and send it to your VPN service. VPN encrypts the session data it received and then sends it back to your device. In this way, you can view the website you like after your browser received the session cookie. You may think that the process is too complicated and it will take a long time before you can access the targeted website. In fact, everything we mentioned above happens at an amazing and unbelievable speed. In the blink of an eye your request will be sent and everything will respond. Your Internet connection is secure, encrypted and extremely fast with VPN service.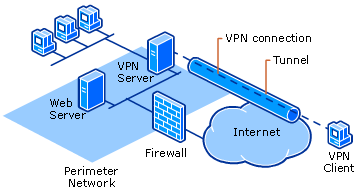 Problems that you may meet while using VPN service
Problem 1: I can connection VPN service via 4G mobile data on my phone, but I can't connect it via WiFi hotspot? I saw WIFi signal bar there while it still used my mobile data.
The problem may be that WiFi hotspot sets limits on VPN connection. NAT of VPN, namely PPTP/L2TP has been limited. WiFi hotspot refuses to transfer your data to the VPN service.
Problem 2: I failed to visit some regular websites after I turned off VPN. I could access those websites before I first used VPN. I am a Chinese user and I use VPN service to access Vimeo, Facebook, Dropbox, Twitter and watch Youtube. Now, I can't visit my favorite Chinese websites in a normal way. I have to run VPN so that I can access them.
Firstly, there may be something wrong with your routing tables. Check your default route and VPN gateway.
Secondly, your DNS may have been hijacked. Check your DNS and scan your computer for malicious programs.
Thirdly, it may be the mechanism network problem or Internet proxy. Check your Internet settings.
Fourthly, it may be caused by non-normal exit. Next time, remember quit it in a normal way.
Problem 3: I can't access local area network after I connect to VPN.
It may be caused by IP address conflict. Check your network line and correct the settings. Find your original gateway address via command.
Problems 4: Why I have blue screen after I run VPN?
Probably, your drive is not compatible with the VPN service you use. Besides, some anti-virus programs, game protection drive and bank security controls will bring blue screen when you use VPN.
Best VPNs to Allow You to Use Vimeo in China
Nowadays, there is a large number of VPN services from different countries and regions on the market. In order to figure out the best VPNs to allow you to use Vimeo in China on iPhone, our experts spend several years in China and tested many VPNs. Here are the best VPNs for you to use Vimeo in China.
NO.1: ExpressVPN
ExpressVPN offers a world-leading service for mobile devices and computers. It has been voted as the best VPN for Windows due to its impressive speed and excellent encryption. Though it is powerful, it is pretty simple to use. You can follow easy guides to set up ExpressVPN on your devices no matter it is a computer, tablet or phone. Once you use ExpressVPN, it encrypts your network connection, protecting your real IP address and data you share with your partners. Besides, you can watch videos on Youtube or other videos from anywhere at an amazing speed. It definitely is worth the money.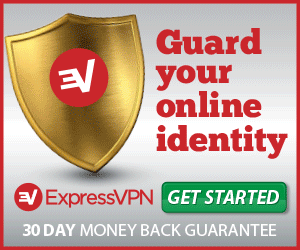 NO.2: NordVPN
It helps you get instant access to Hulu, Netflix, BBC, ITV, Sky, RaiTV and other websites that are not available for users in China. NordVPN also unlock some social websites and share legit resources freely and securely. You can enjoy amazing videos on Vimeo, Youtube, post interesting things on Facebook and Twitter and store important files on Google or Dropbox. Besides, you can check your bank accounts or other confidential information without worrying about information leak and cyber hack at public hotspots when using NordVPN. No one can spy on your meetings with your trade partners. Your communications are highly encrypted.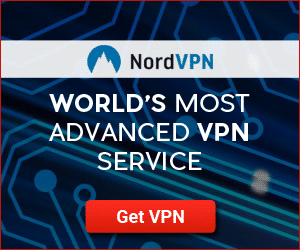 No.3 VPNarea
VPNarea is a cool VPN company which is registered in the Bulgaria and it offers the best service for travelers, best price offer seekers, remotely working freelancers, and anyone who wants to hide from surveillance and feel secure about their online data.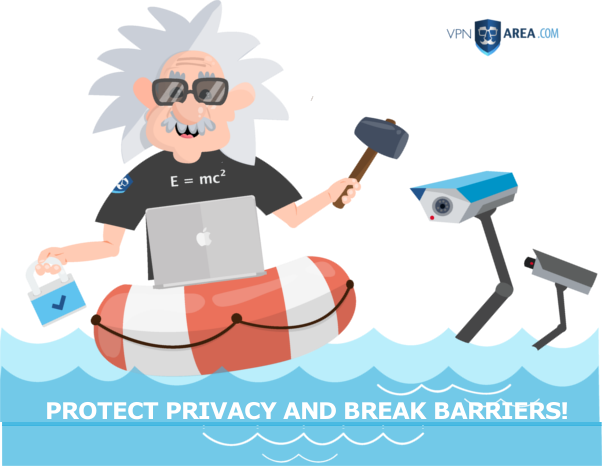 Video Guide Show You How to Access Vimeo in China
Another incredible function that includes a VPN service is the extra security function that permits private and confidential web practices. All VPNs use a file encryption system that to keep all lines of interactions impenetrable by third-parties.
Top 10+ Best VPN Services In The World
VPN Brands
Servers
Country
# of Connections
Price(USD)
Official Website
3000+ servers in 94 countries.
British Virgin Islands
5
$6.67/Month (Save 49%)
Best Choice
5570+ servers in 60+ countries.
Panama
6
$3.49/Month (Save 70%)
View Deals
200+ servers in 70 countries.
Bulgaria
6
$4.18/Month (Save 50%)
View Deals
Servers over 34 countries &

Still works in China

.
Czechia
5
$4.88/Month (Save 20%)
View Deals
Click Here to Read More Top 10 Best VPN Services »
Tips: How to use Vimeo in China? All you need is a VPN. Once you get the right VPN, you can use Vimeo in China immediately. However, it is not an easy job to pick a proper one. There are various VPNs outside there in the market, but we have to tell you that it is very necessary to pick the right one. There is a common mistake that people choose a VPN just for lower prices. Unfortunately, those VPNs may not have servers near China to offer faster and good quality services. The Great Firewall of China is pretty powerful. Most of the ordinary VPNs are not able to bypass it. Though some VPNs can overcome the censorship temporarily, it would be completely blocked soon. First of all, we need to understand the security checks and the corresponding frustrations created by the Great Firewall of China before we get a VPN to overcome it. Only when you learn its nature can you how to defeat it successfully. The good VPN should be optimized for evading geo-restrictions in the country. Only in this way, you can use Vimeo in China freely without worrying that your Network will be blocked in any minute. ExpressVPN $6.67/Month (Save 49%) is reliable, secure and fast with high ratings. Avast SecureLine VPN also is recommended as it still works in China and is affordable which only costs $4.88 USD per month.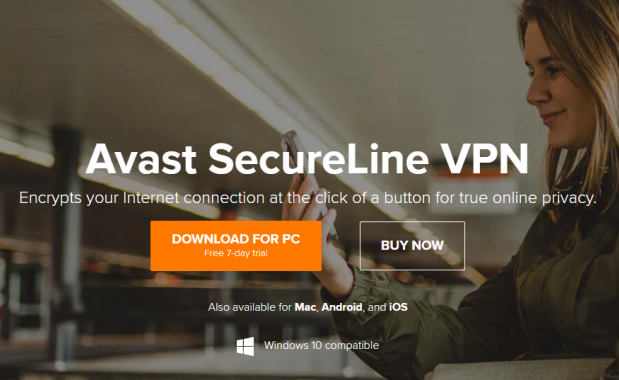 Kindly Reminder: If you still have any question regarding VPN, please live chat with YooCare online expert for help.

Published by & last updated on February 11, 2020 2:31 pm