I am traveling in China, having problem in accessing Facebook on iPhone. Only have this iPhone with me here. How can I contact my friends on Facebook?
Have Problem in Accessing Facebook in China on iPhone?
As we all know, Facebook has been blocked in China. It is very difficult for you to access Facebook and other famous websites and services as Chinese government has blocked many foreign websites due to high censorship policy. Many people may think that there is something wrong with their devices or Internet. In fact, all people in China face the same issue. It has nothing to do with what device you use. No matter you use an iPhone, Android device or Windows device, it's still the same. Internet in China is really a hard nut to crack because it is censored and monitored by the strictest firewall in the world, namely the Great Firewall of China (GFW) officially known as Golden Shield Project. It is much more powerful than you can image. Facebook is completely inaccessible in China via the regular Internet connection. To bypass this it is very important you get a reliable VPN service. With a VPN, you can access Facebook in China on iPhone safely.
VPN stands for Virtual Private Network. It creates an encrypted and secure connection between you and the VPN server online. The VPN server plays the role of a middleman between you and the website that you are visiting. Given that the network traffic between you and the VPN server is encrypted like a tunnel, the Great Firewall cannot see which website you are visiting and determine whether to block your connection. In this way, you can access Facebook in China on iPhone and any other device.
Why You Need a VPN on iPhone?
If you are living or moving to China for business or personal reasons, you may prefer to keep using websites and services as you did in the past. You would like to use Facebook, Twitter and Gmail to keep in touch with your family, friends and your company via your iPhone. However, those websites are banned in China. You can't visit those websites easily like you do in your own country. Speak of that, is it legal to use a VPN in China? Since the Chinese Government blocked them with the Great Firewall, does it mean that it is illegal to visit the blocked services and websites? In fact, an online survey reveals that there are no certain laws that prohibit any user in China from connecting to a VPN outsides of China so far. They only made laws to require telecommunications companies to monitor users' online activities. But, if you use a VPN on iPhone, it prevents others from knowing what you are doing on the Internet. Besides, a VPN can protect you from malicious attack. Though Apple is great in device security, you still need a VPN to protect yourself. When you use iPhone to browse, you can bring browser hijacker, rogue code and other malicious programs onto your device without your knowledge.
How to access Facebook in China on iPhone?
First of all, pick a VPN. It is very necessary to select a right one. In those years, many VPNs are available in the market. Some of them even are free, but you will not notice that they do not work so effectively. If the VPN is not strong enough, it is still possible for the Great Firewall to completely block your connection to the VPN server. In this way, you can't use that IP to access Facebook any more. In the second place, install a VPN app on your iPhone after you sign up a plan of the VPN. Thirdly, set up VPN on your iPhone correctly. The VPN server may provide you manual set-up or automated set-up. You can follow the guide set it up. Finally, you can access Facebook in China on iPhone.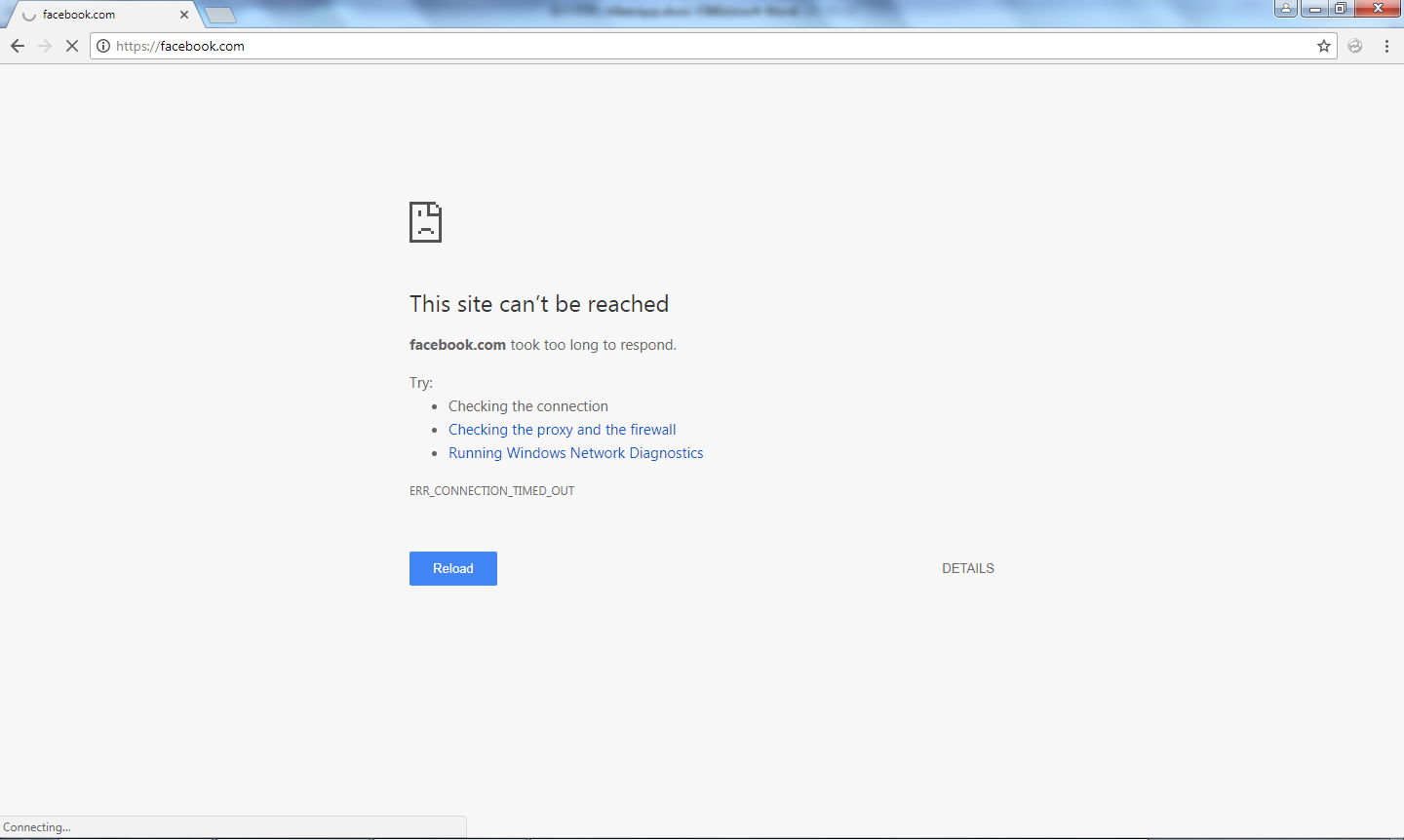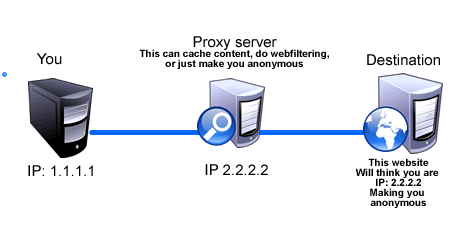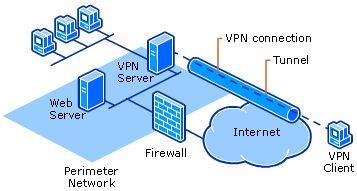 If you have any questions about VPNs, please live chat with YooCare Expert now.

Important things you need to keep in mind about a VPN service
How to Use a VPN?
First of all, you need to find out a reliable VPN server and sign up a plan. Next, you have to set up VPN on your device and connect your device to the VPN server. Before you purchase a VPN, you ought to figure to which one is reliable and what kind of VPN you need.
Once you get a good VPN, you should learn how to make it work. Some VPN servers provide guides about how to use VPN on different devices while some do not. Therefore, you can setup the VPN connection step by step by yourself on your device by following the provided setup guides. Or, you can download and install a VPN app off the Internet on your device instead. VPN apps are available on PC, Mac, iPhone, iPad, and Android mobile devices. After you run the VPN app, you need to choose the VPN server you would like to connect to. Once the VPN connection is established, all your traffic is encrypted. Also, your IP address is hidden and you are anonymity online with a VPN. In this way, you will be able to access websites and play games that are not available in US.
How VPN works while you are trying to access a website?
In order to let you know the functions of VPN, let's talk about how it works in detail. You run VPN and click on link you want to visit. The browser sends encrypted your account & password and request to your VPN service first. Then, VPN service decrypts the communication and sends it to the targeted website. After the website receives data, it generates session cookie and send it to your VPN service. VPN encrypts the session data it received and then sends it back to your device. In this way, you can view the website you like after your browser received the session cookie. You may think that the process is too complicated and it will take a long time before you can access the targeted website. In fact, everything we mentioned above happens at an amazing and unbelievable speed. In the blink of an eye your request will be sent and everything will respond. Your Internet connection is secure, encrypted and extremely fast with VPN service.
Problems that you may meet while using VPN service
Problem 1: I can connection VPN service via 4G mobile data on my phone, but I can't connect it via WiFi hotspot? I saw WIFi signal bar there while it still used my mobile data.
The problem may be that WiFi hotspot sets limits on VPN connection. NAT of VPN, namely PPTP/L2TP has been limited. WiFi hotspot refuses to transfer your data to the VPN service.
Problem 2: I failed to visit some regular websites after I turned off VPN. I could access those websites before I first used VPN. I am a Chinese user and I use VPN service to access Facebook, Twitter and watch Youtube. Now, I can't visit my favorite Chinese websites in a normal way. I have to run VPN so that I can access them.
Firstly, there may be something wrong with your routing tables. Check your default route and VPN gateway.
Secondly, your DNS may have been hijacked. Check your DNS and scan your computer for malicious programs
Thirdly, it may be the mechanism network problem or Internet proxy. Check your Internet settings.
Fourthly, it may be caused by non-normal exit. Next time, remember quit it in a normal way.
Problem 3: I can't access local area network after I connect to VPN.
It may be caused by IP address conflict. Check your network line and correct the settings. Find your original gateway address via command.
Problems 4: Why I have blue screen after I run VPN?
Probably, your drive is not compatible with the VPN service you use. Besides, some anti-virus programs, game protection drive and bank security controls will bring blue screen when you use VPN.
Best VPNs to Access Facebook in China on iPhone
Nowadays, there is a large number of VPN services from different countries and regions on the market. In order to figure out the best VPNs to access Facebook in China on iPhone, our experts spend several years in China and tested many VPNs. Here is the best VPNs to access Facebook in China 2017 review.
NO.1: ExpressVPN
ExpressVPN offers a world-leading service for mobile devices and computers. It has been voted as the best VPN for Windows due to its impressive speed and excellent encryption. Though it is powerful, it is pretty simple to use. You can follow easy guides to set up ExpressVPN on your devices no matter it is a computer, tablet or phone. Once you use ExpressVPN, it encrypts your network connection, protecting your real IP address and data you share with your partners. Besides, you can watch videos on Youtube or other videos from anywhere at an amazing speed. It definitely is worth the money.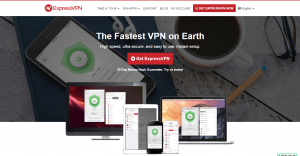 NO.2: NordVPN.
It helps you get instant access to Hulu, Netflix, BBC, ITV, Sky, RaiTV and other websites that are not available for users in China. NordVPN also unlock some social websites and share legit resources freely and securely. You can enjoy amazing videos on Youtube and post interesting things on Facebook and Twitter. Besides, you can check your bank accounts or other confidential information without worrying about information leak and cyber hack at public hotspots when using NordVPN. No one can spy on your meetings with your trade partners. Your communications are highly encrypted.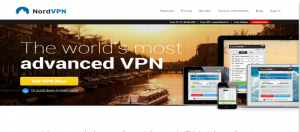 Video Guide Show You How to Access Facebook in China on iPhone
Top 10+ Best VPN Services In The World
VPN Brands
Servers
Country
# of Connections
Price(USD)
Official Website
3000+ servers in 94 countries.
British Virgin Islands
5
$6.67/Month (Save 49%)
Best Choice
5159+ servers in 60+ countries.
Panama
6
$2.99/Month (Save 75%)
View Deals
800+ online servers in 50 countries.
British Virgin Islands
Unlimited
$1.99/Month (Save 83%)

Chinese Click Here>>

View Deals
3,307+ servers in 32+ countries.
USA
10
$3.49/Month (Save 65%)
View Deals
1,300+ servers in 60+ countries.
USA
10
$6.49/Month (Save 46%)
View Deals
Click Here to Read More Top 10 Best VPN Services »
Conclusion
In a word, a VPN is needed to access Facebook in China on iPhone. Due to Chinese Firewall blocks Facebook for Chinese IP address, you need new IPs to replace your own Chinese IP to get it unblocked. The VPN can change your IP address so you can avoid Chinese Internet censorship. Besides, it is not illegal to use VPN to access Facebook in China. You can use it safely as long as you don't use it to do anything against the laws. So far, there is no law that forbids you from using VPN. When choosing the VPN, learn if it will meet your need. Get the one that is optimized and dedicated for China because the Great Firewall of China (GFW) has already blocked many VPNs and periodically. Use the right VPN to access Facebook in China on iPhone, and control your privacy and security surely.
Kindly Reminder: If you have any question regarding how to Set up VPN on your device, please live chat with YooCare online expert for help.

Published by & last updated on July 2, 2019 9:05 am