Don't know how to access Gmail in China? Is Gmail available in China? Wanted to get a method to use Gmail in China successfully? Gmail has been blocked in China? You come to the right place as you will get the answer below.
Why people can not get access to Gmail in China especially in mainland China and how to access Gmail in China without blocking? There is no doubt that you can use the Google without any problems and you can access to Gmail to send or receive emails without any troubles in USA or UK, the condition is when you travel to china the things changed, neither you can open Google nor access Gmail. Then what you need so that you can access the streaming sites? Gmail account is a very famous email used by people all over the world and it is used for linking so many websites and Apps, but it is limited in mainland China. Citizens of China are still need to find out an effective way to access to Gmail. What is the best way to access Gmail in China? To have an email account is such a thing which is mandatory for every person in today's world, and Google's Gmail is one of the best service providers when it comes for one to set up their email account. But unfortunately Gmail is blocked in China. As much sorrow that brings to the people of China, it also brings more inconvenience because email is needed in every aspect of life from work to having a social media account. In this article, you will get the easiest way to unblock Gmail being in China, whether one is a citizen or just visiting the country for business or pleasure.
Can't Access Gmail in China? Is There A Way to Open Gmail in China?
China, being one of those countries where technology means everything, and so does security, both online and offline, does live up to its expectations when it comes to be in its own loop, being a little detached from the rest of the world and also being able to control its huge population, by any way they, the government of China, can. As one of the top of technology countries China has its own substitutes of everything that goes on in the world. And to protect itself many of the famous sites, apps and services are blocked by its security system. But everyone is a global citizen these days and prefers keeping up with the whole world, and they become desperate to find ways to unblock these websites and apps being in China.
World's most popular e-mail service Gmail can now be accessed from within China Launched in 2004, Google's Gmail now serves about 1 billion active users worldwide. The service provides unmatchable functions consisting of 15 GB space, Social media network Combination, Multi-Language support, Reliable Mail Management, and much more. Rigorous censorship laws in China have left users not able to access hundred of websites consisting of Gmail. We'll talk about how to use a VPN, which allows one to unblock these websites and use them. And you can access Gmail in China with a VPN.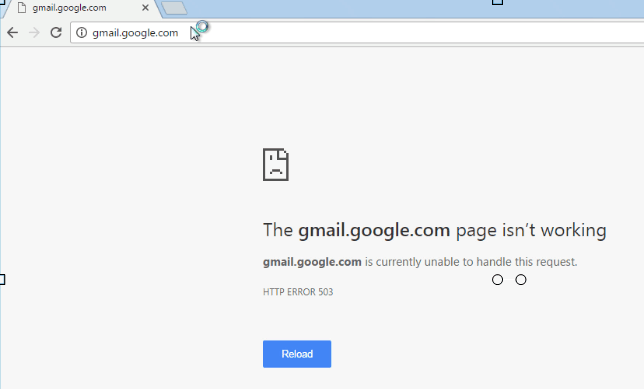 Ways to navigate the Terrific Firewall program of China
The simplest way to get around the Fantastic Firewall program of China is to make the servers within China that you're linking to unknown what sites you're checking out. This indicates file encryption of your Web traffic should happen as quickly as it leaves your computer.
The most convenient way to secure your traffic is with a VPN provider. A VPN provider will secure all your Web traffic as quickly as you link to it. It hides your IP address and replaces it with one from outside mainland China. With the firewall program not able to discover which sites you're going to, it cannot obstruct you.
Our site takes a look at the very best VPN companies around, however the scenario in China is quite different from the remainder of the world. While all VPN service providers secure traffic, China has gotten around this by obstructing some VPN companies. We needed to take a look at what is in fact operating in China today.
Why is Gmail Blocked in China?
China has been extensively well-known for utilizing most aggressive web censorship methods. Today, almost 3000 websites are obstructed in individuals's Republic of China, consisting of tech giants like Snapchat, Vimeo, Dailymotion, Yahoo, YouTube, Twitter, Gmail, and Facebook, many others. The restriction is because of web regulations of China which restrict porn, violence, hatred speech, character assassination and conversations on state policies.
To get around with the scenario, Chinese residents find VPN as the most ideal and most safe service to bypass limitations and access Gmail in China. A VPN masks your initial IP address with one that comes from an abroad VPN server, enabling you to access Gmail from another nation.
The suppliers defined above deal remarkable security functions such as Web Eliminate Switch which safeguards your identity from getting dripped whenever a VPN connection stops working.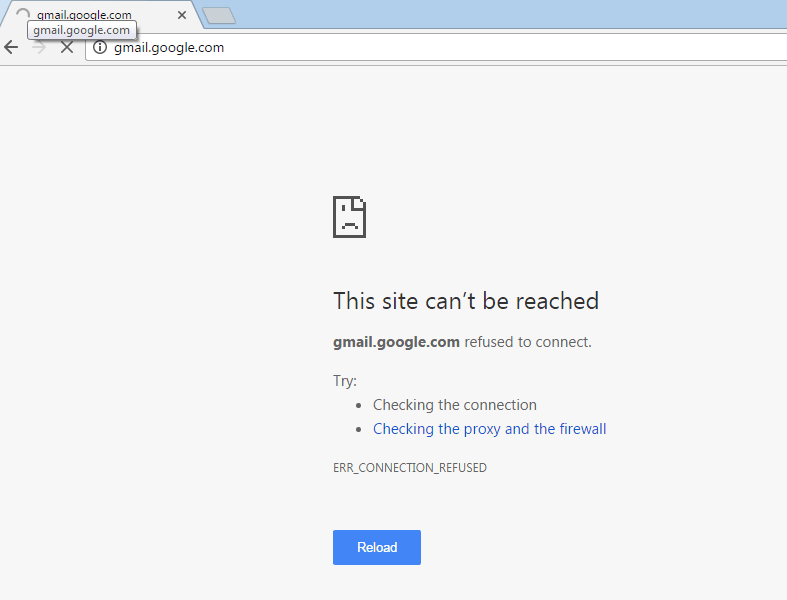 Precaution to Take Prior to You Use Gmail in China
Although a VPN offers instant access to Gmail however IP leakages and DNS leakages can put you in problem. If a VPN connection stops working while you're accessing limited websites in China, your real IP address and other secret information might get dripped to your ISP, cyber authorities and hackers. To remain safe online, users can take the following precaution:
– Pick a provider that uses Web Eliminate Switch.
– Ensure you're linked to VPN when accessing limited websites, e-mails, electronic banking or other secret information on web.
– To remain at safe side, it's best to choose a provider with zero activity logging policy.
– Never store your Gmail credentials in browser's cache.
Step by Step Guide For You to Use VPN Service to Access Gmail In China Easily
Step1: Register and install VPN successfully on the device you want to access Gmail.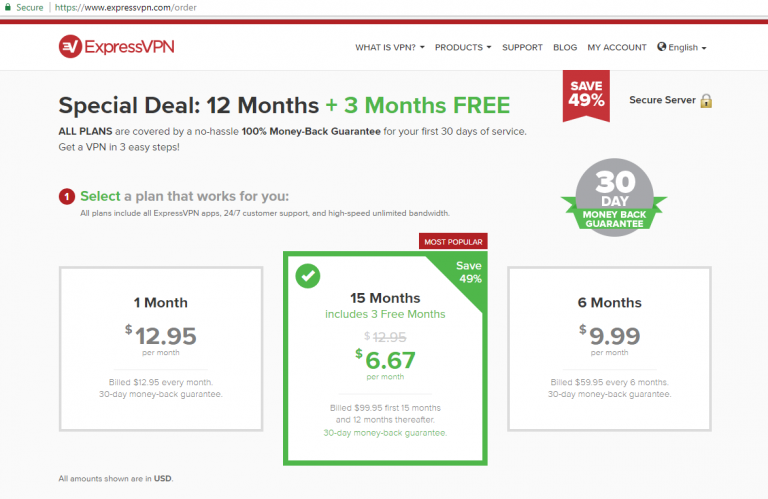 Step2:Login Your VPN account to get access to your Gmail.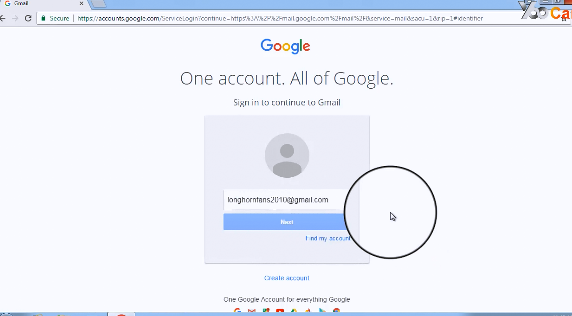 Step3:Access to Gmail in China freely to send or receive emails with VPN service.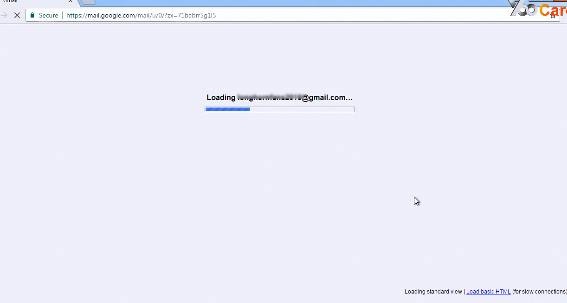 Getting The ExpressVPN started
• One needs to download the VPN Protocol.
• Download the application that their VPN provider has either from the internet or in an emergency through torrent.
• Thoroughly reading their privacy policies is a good start.
• They have to make an account for future use. The Paid VPN's will tell one to pay at this point, and they should do that safely and check out for scams. The password used should be strong.
• The last step that one goes through is choosing a location. A man in China should choose a location where Gmail is not blocked like the USA or Australia.
When all the steps are followed well, no problem will arise for the person, and they should be able to use Gmail with ease. Looking out for scammers and fishers is a basic thing to keep in mind in China. One should be careful, and the VPN will provide them with the ultimate security of web browsing while sitting in the country of the great firewall.
Video Guide Show You On How to Access Gmail in China
The other way to get around the Terrific Firewall software of China. Most proxy servers being used today are free add-ons for browsers. While they do have the capability to get around firewall softwares, they are sluggish as free online services have the tendency to be. The other problem you'll confront with them is that 'free' likewise indicates no support. Many of them have been obstructed in China. Since they're not making any money, nobody attempts to repair them.
Top 10+ Best VPN Services In The World
VPN Brands
Servers
Country
# of Connections
Price(USD)
Official Website
3000+ servers in 94 countries.
British Virgin Islands
5
$6.67/Month (Save 49%)
Best Choice
5570+ servers in 60+ countries.
Panama
6
$3.49/Month (Save 80%)
View Deals
200+ servers in 70 countries.
Bulgaria
6
$4.18/Month (Save 50%)
View Deals
Servers over 34 countries &

Still work in China

.
Czechia
5
$4.88/Month (Save 20%)
View Deals
Click Here to Read More Top 10 Best VPN Services »
Tips: Gmail is recognized as one of best service of the Google giving from 1 GB to 15 GB space to each user. One just needs to create an account, and then he can freely send and receive mail using the web and mobile-based apps. You can attach file or folder and send. Gmail has a great feature called spam filtering. However, users in mainland China have problem in enjoying these lovely functions. The Great Firewall of China blocks this service since 2009. This firewall can block users' connection to Gmail once it detects the Internet request is raised from mainland China. Luckily, there is a piece of good news for you. Then is the good news for how to access Gmail in China? Yes, you can access Gmail by using VPN. Please note that not all VPNs work in China. Before you decide you have better to do a good survey to land up with a reliable VPN provider and not end up with wasting your money and time on any cheap and fake VPN. Select a best VPN which fulfills your entire requirement and is not blocked in China. ExpressVPN $6.67/Month, NordVPN and VPNara are reliable, secure and fast with high ratings that still work in China.

Kindly Reminder: If you still don't know how to setup VPN or don't know how to pick up a VPN to open Gmail in China, please contact YooCare online experts for instant help.

Published by & last updated on January 17, 2020 4:44 am