Hello. I would like to view the best VPN for Android in 2019. My phone is Samsung S8. Need your suggestions. Which ones are the best?
What is a VPN?
Virtual Private Networks (VPNs) are one of the best security tools to protect uses on the Internet. You can use VPN when surfing freely with more security and privacy no matter where you are. You also can use them to get around national firewalls if your social account has been blocked for some reasons. Besides, the VPNs have been used to overcome regional restrictions so as to access various types of content as well. In a word, VPNs are useful and popular tools nowadays.
Why You Need the Best VPN for Android in 2019?
In those years, various smart phones and tablets have been well developed at an amazing speed. Those mobile devices bring us much convenience. Although Android devices have been designed with privacy and security in mind, they are by no means devoid of security flaws. Critical vulnerabilities exist. Some malicious software have been developed to attack Android devices in order to steal information from innocent users. When you use personal information in an app connecting to unsafe network, the hackers have a chance to grab it.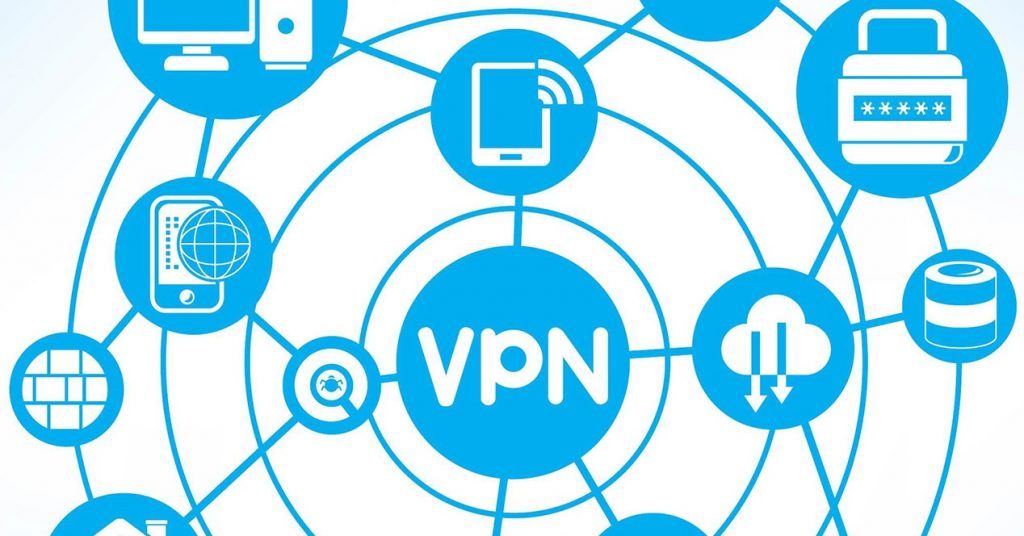 Young people would like to carry their Android phones around in pockets or purse everywhere they go. For example, a friend happens to recommend you a very popular lipstick or an interesting book at coffee house. You just can't wait to purchase one online. Sometimes, you need to check an important email and handle some works at airport immediately. You will probably use your android phone to do shopping or deal with confidential work via the free public Wifi. In fact, it is not safe to use bank card detail and other sensitive information via free public Wifi. The hackers can intercept your sessions and steal information&money from you when they use the same free public Wifi. On one hand, you have no way of knowing if the network has been configured incorrectly, allowing others on the network to access your data and spy on your online activities. On the second hand, it's entirely possible that nefarious parties have simply set up an innocent-looking wireless network to trick naive users into connecting to it. You must be cautious.
Some one may say that they have no idea how to identify which WiFi is reliable. That's ok. Though you know little about computer, network or virus, you still can browse safely via free Wifi. With the best VPN for Android in 2019, you can encrypt and secure your network connection whenever and wherever you are. The best VPNs for Android will secure your data and keep your device far away from evil parties' eyes. The high standard network encryption will keep your information and identity under wraps.
The best VPNs for Android in 2019 will protect your online freedom by giving you total control of your IP address. They will provide you enough IP addresses to replace your own IP. On one hand, it hides your real IP and protects your privacy. On the other hand, it streams TV and other content from certain countries. You can access TV channels, websites and other services that are not available in your countries.
A reliable report in 2016 revealed that malware activity in mobile devices has skyrocketed over the activity recorded on Windows-based computers and laptops, putting hundreds of millions of devices at risk. Numberless users had been hacked and scammed. As we know, Android users' experience is more open and adaptable than that of an iOS device. Therefore, it is more susceptible to malware attacks. In this case, it is necessary to get the best VPNs for Android in 2019.
You may notice that it takes a while to access a foreign website on your smart phone due to the ISP throttling. The flow is limited. Once you get the best VPNs for Android in 2019, you can enjoy the amazing network speed whenever you want. The VPNs create a secure tunnel for you. They will not know the flow and content in tunnel, thus your network will not be interfered.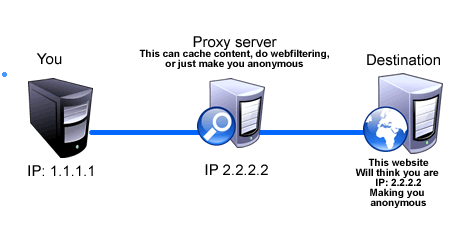 If you have any questions about VPNs, please live chat with YooCare Expert now.

Important things you need to keep in mind when selecting a VPN service
How to Use a VPN?
First of all, you need to choose the right VPN for your needs and sign up a plan you like. Then, install and set up VPN on your device. Connect your device to a VPN server you like to unblock website or protect privacy. If you have problem in selecting a right VPN service, you can ask expert for help or read more VPN review to make a decision.
VPN services are very easy to use. It usually takes few minutes to sign up a plan and get it to work. Most VPN providers offer guides to set up and use their service. Live chat support also is available to help you fix issue timely. VPN apps are available on PC, Mac, iPhone, iPad, and Android mobile devices. You are allowed to connect to any VPN server you like without extra charge. Once the VPN connection is established, all your traffic is encrypted. Also, your IP address is hidden and you are anonymity online with a VPN. That enables you to protect your privacy, secure your online session and unblock restricted contents. When the VPN works, your Internet will be sent to remote server before it reaches the targeted websites. The VPN deals with your data and make secure and private. An advanced VPN won't let encrypted traffic slow down your connection badly. The data rerouting happens at an amazing and unbelievable speed. In the blink of an eye your request will be sent and everything will respond. Your Internet connection is secure, encrypted and extremely fast with VPN service.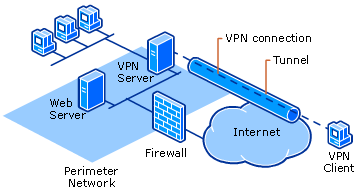 Problems that you may meet while using VPN service
Problem 1: I can connection VPN service via 4G mobile data on my phone, but I can't connect it via WiFi hotspot? I saw WIFi signal bar there while it still used my mobile data.
The problem may be that WiFi hotspot sets limits on VPN connection. NAT of VPN, namely PPTP/L2TP has been limited. WiFi hotspot refuses to transfer your data to the VPN service.
Problem 2: I can't access local area network after I connect to VPN.
It may be caused by IP address conflict. Check your network line and correct the settings. Find your original gateway address via command.
Best VPNs for Australia& New Zealand
NO.1: ExpressVPN
ExpressVPN offers a world-leading service for mobile devices. It has been voted as the best VPN for Windows due to its impressive speed and excellent encryption. Though it is powerful, it is pretty simple to use. You can follow easy guides to set up ExpressVPN on your devices no matter it is a computer, tablet or phone. Once you use ExpressVPN, it encrypts your network connection, protecting your real IP address and data you share with your partners. Besides, you can watch videos on Youtube or other videos from anywhere at an amazing speed. It definitely is worth the money.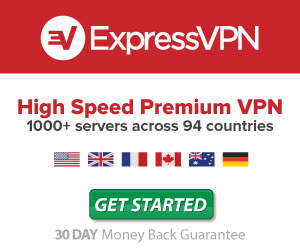 NO.2: NordVPN
NordVPN is the go-to tool for every Windows user who wants to surf the web freely, securely, privately. The high security supported by NordVPN helps you access to sites around the world fast and safely. Banks, law firms, other businesses, and governments also use NordVPN to protect their important confidential data.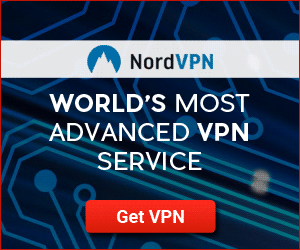 NO.3: IPVanish
The hackers would like to hack you while you are using the free public WiFi. Pick IPVanish. You will not put your personal information at risk while you use the airport WiFi or other public WiFi. It is is one of the best VPNs for Windows which ensures that your information remains protected. Universities, employers, and governments all over the world use IPVanish to secure their network. Besides, IPVanish accept Bitcoin. You can make an anonymous payment and no one can track your money except you. You can access all websites without restrictions.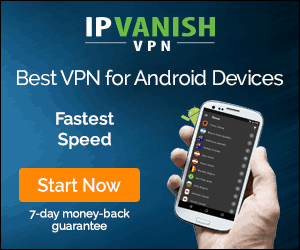 Top 10+ Best VPN Services In The World
VPN Brands
Servers
Country
# of Connections
Price(USD)
Official Website
2000+ servers in 94 countries.
British Virgin Islands
3
$6.67/Month (Save 49%)
Best Choice
1,000+ servers in 60+ countries.
USA
10
$4.87/Month (Save 60%)
View Deals
4410+ servers in 62+ countries.
Panama
6
$3.99/Month (Save 66%)
View Deals
200+ servers in 70 countries.
Bulgaria
6
$4.18/Month (Save 50%)
View Deals
Servers over 34 countries &

Still work in China

.
Czechia
5
$4.88/Month (Save 20%)
View Deals
Click Here to Read More Top 10 Best VPN Services »
Conclusion
In a word, there is an endless list of benefits that come from using a VPN for your Android device. Thereinto, real-time Internet security is unquestionably the most important. You will be protected on unsecure networks. Advertisers, attackers, and spies can steal your data from Wi-Fi networks. As a security-minded person, you will protect their Android devices with a virtual private network or VPN service. The best VPNs for Android in 2019 will provide you the fastest, safest network. All of the online data (such as emails, instant messages, web browsing history, and downloads) that passes through your connection is beyond the third parties, including hackers, identity thieves, online advertisers, mobile carriers, and ISPs. Your real identity will be hidden and you will be anonymity on the Internet. ExpressVPN $6.67/Month (Save 49%) is reliable, secure and fast with high ratings that supports Mac, Windows PC, android Phone/tablet or iPhone/iPad.


 
Kindly Reminder: If you have any question regarding how to Set up VPN on your device, please live chat with YooCare online expert for help.

Published by & last updated on March 15, 2019 3:03 am