Hello. I need suggestions about best VPN for Australia & New Zealand. I live in New York, but I have to go to Australia & New Zealand very often due to my work. I have concern about privacy when dealing my business via the Internet at abroad. I need a VPN to secure my privacy. Any suggestion will be appreciated.
What is a VPN & Why You Need it?
A VPN is a private network that uses the internet to transfer information using secure methods. You can sign up a VPN service and install the software to get virtual private network. Generally, once you get your account and set up everything, a list of remote servers is available for you. When you connect to a VPN server, all of your web traffic is encrypted and routed to that server. It gives you access to blocked content by hiding your IP address and giving you a new one, so that you appear to be accessing from somewhere else without content restrictions.
If you would like to protect your privacy online and access favorite TV shows that are not opened to your country. Why people in Australia & New Zealand need a VPN? Australian Parliament forces ISPs and telecom companies to store user logs for at least 2 years by approving Mandatory Data Retention Law in 2015. Australian users' online activities are exposing to others. At the same time, Australian ISPs have been throttling BitTorrent traffic. Though some foreign channels are opened to Australia, the channels availability is quite limited. Besides, Australia supports the Global Surveillance program launched by Five Eyes to spy on the entire populations. Hence, people in Australia need a service to protect their privacy, a VPN.
The censorship program in New Zealand is voluntary. Though it's a pretty selective system, the two ISPs that cover 75% of the internet users in the country are participants. In this way, most of the users there are subject to the restrictions. The list of blocked sites is not written down in detail. You will not really know it's inaccessible until when you try and fail. When people browser, they may run across the internet censorship and filters on some related websites. Many websites use location based IP blocking to limit access based on location. When using your own IP address, ISPs can run your traffic through a filtering server that does not grant you access to the sites. As we know, New Zealand IP addresses are frequently blocked. If you want to tunnel out of New Zealand to access the internet via another location then Australia and South East Asia are well covered without taking the risk of being blocked. You can connect to servers in Australia, Philippines, Malaysia, Thailand and a whole host of other Asian countries as you want. You won't be hard pushed to find connection points.
What People can do with a VPN in Australia& New Zealand?
In Australia, more and more citizens have turned to VPNs to protect themselves against the government's overreaching laws in the past decade. In this way, people who use a VPN are free from the intelligence surveillance legislation online. Their web browsing histories and metadata had been encrypted and hadn't been collected by the Australian ISPs. People also use a VPN to overcome geo-restrictions to use services that are not available in their places. For example, some games have no server in Australia. People can't play those games. However, you can play them any time you want if you have a local IP of that game and connect to the local servers.
In New Zealand, many channels of Netflix are not accessible. If your favorite TV shows are only available on Netflix, you can't enjoy them in the first time. If you do not determine to move to US, the only way to access favorite TV shows is by tricking various streaming companies into believing you are in the US. Not only Netflix, some other famous websites and services are limited in New Zealand. A VPN service will provide you with access to a global network of VPN servers in the United States, Europe and Asia. You can access all your favorite websites from New Zealand with a secure, encrypted VPN connection.
If you have any questions about VPNs, please live chat with YooCare Expert now.

Important things you need to keep in mind when selecting a VPN service
How to Use a VPN?
First of all, you need to find out a reliable VPN server and sign up a plan. Next, you have to set up VPN on your device and connect your device to the VPN server. Before you purchase a VPN, you ought to figure to which one is reliable and what kind of VPN you need.
Once you get a good VPN, you should learn how to make it work. Some VPN servers provide guides about how to use VPN on different devices while some do not. Therefore, you can setup the VPN connection step by step by yourself on your device by following the provided setup guides. Or, you can download and install a VPN app off the Internet on your device instead. VPN apps are available on PC, Mac, iPhone, iPad, and Android mobile devices. After you run the VPN app, you need to choose the VPN server you would like to connect to. Once the VPN connection is established, all your traffic is encrypted. Also, your IP address is hidden and you are anonymity online with a VPN. In this way, you will be able to access websites and play games that are not available in US.
How VPN works while you are trying to access a website?
In order to let you know the functions of VPN, let's talk about how it works in detail. You run VPN and click on link you want to visit. The browser sends encrypted your account & password and request to your VPN service first. Then, VPN service decrypts the communication and sends it to the targeted website. After the website receives data, it generates session cookie and send it to your VPN service. VPN encrypts the session data it received and then sends it back to your device. In this way, you can view the website you like after your browser received the session cookie. You may think that the process is too complicated and it will take a long time before you can access the targeted website. In fact, everything we mentioned above happens at an amazing and unbelievable speed. In the blink of an eye your request will be sent and everything will respond. Your Internet connection is secure, encrypted and extremely fast with VPN service.
Problems that you may meet while using VPN service
Problem 1: I can connection VPN service via 4G mobile data on my phone, but I can't connect it via WiFi hotspot? I saw WIFi signal bar there while it still used my mobile data.
The problem may be that WiFi hotspot sets limits on VPN connection. NAT of VPN, namely PPTP/L2TP has been limited. WiFi hotspot refuses to transfer your data to the VPN service.
Problem 2: I failed to visit some regular websites after I turned off VPN. I could access those websites before I first used VPN. I am a Chinese user and I use VPN service to access Facebook, Twitter and watch Youtube. Now, I can't visit my favorite Chinese websites in a normal way. I have to run VPN so that I can access them.
Firstly, there may be something wrong with your routing tables. Check your default route and VPN gateway.
Secondly, your DNS may have been hijacked. Check your DNS and scan your computer for malicious programs
Thirdly, it may be the mechanism network problem or Internet proxy. Check your Internet settings.
Fourthly, it may be caused by non-normal exit. Next time, remember quit it in a normal way.
Problem 3: I can't access local area network after I connect to VPN.
It may be caused by IP address conflict. Check your network line and correct the settings. Find your original gateway address via command.
Problems 4: Why I have blue screen after I run VPN?
Probably, your drive is not compatible with the VPN service you use. Besides, some anti-virus programs, game protection drive and bank security controls will bring blue screen when you use VPN.
Best VPNs for Australia& New Zealand
NO.1: ExpressVPN
ExpressVPN offers a world-leading service for Windows. It has been voted as the best VPN for Windows due to its impressive speed and excellent encryption. Though it is powerful, it is pretty simple to use. You can follow easy guides to set up ExpressVPN on your devices no matter it is a computer, tablet or phone. Once you use ExpressVPN, it encrypts your network connection, protecting your real IP address and data you share with your partners. Besides, you can watch videos on Youtube or other videos from anywhere at an amazing speed. It definitely is worth the money.

NO.2: HideMyAss
HideMyAss is the go-to tool for every Windows user who wants to surf the web freely, securely, privately. The high security supported by HideMyAss helps you access to sites around the world fast and safely. Banks, law firms, other businesses, and governments also use HideMyAss to protect their important confidential data.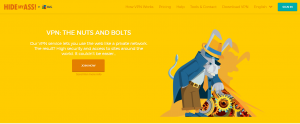 NO.3: IPVanish
The hackers would like to hack you while you are using the free public WiFi. Pick IPVanish. You will not put your personal information at risk while you use the airport WiFi or other public WiFi. It is is one of the best VPNs for Windows which ensures that your information remains protected. Universities, employers, and governments all over the world use IPVanish to secure their network. Besides, IPVanish accept Bitcoin. You can make an anonymous payment and no one can track your money except you. You can access all websites without restrictions.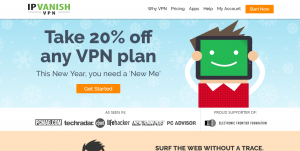 Top 10+ Best VPN Services In The World
VPN Brands
Servers
Country
# of Connections
Price(USD)
Official Website
3000+ servers in 94 countries.
British Virgin Islands
5
$6.67/Month (Save 49%)
Best Choice
5159+ servers in 60+ countries.
Panama
6
$2.99/Month (Save 75%)
View Deals
800+ online servers in 50 countries.
British Virgin Islands
Unlimited
$1.99/Month (Save 83%)

Chinese Click Here>>

View Deals
3,307+ servers in 32+ countries.
USA
10
$3.49/Month (Save 65%)
View Deals
1,300+ servers in 60+ countries.
USA
10
$6.49/Month (Save 46%)
View Deals
Click Here to Read More Top 10 Best VPN Services »
Conclusion
With a VPN, you can get around all of these content blocks, and even protect your privacy while you're at it. VPNs encrypt your connection and give you a brand new IP address, allowing you to access any content you want from anywhere in the world. A good VPN allows anybody in Australia/New Zealand to overcome annoying internet restriction notices. This includes censorship imposed by the government, ISPs, geo-restrictions, landlords, or even workplaces and schools. Many people may find that it takes a long time to respond when they are visiting foreign websites. However, your Internet speed will be amazing fast with a proper VPN. Hence it is absolutely critical to pick a fast VPN provider to ensure you get the maximum benefit of your available bandwidth. Therefore, whether you're a downloader, a privacy advocate, want to access content or whatever other reason, a VPN is essential for users in Australia and New Zealand. Get the best VPNs Australia& New Zealand for to keep you secure from prying eyes and bypass censorship.
Kindly Reminder: If you have any question regarding how to Set up VPN on your device, please live chat with YooCare online expert for help.

Published by & last updated on July 25, 2019 8:41 am