There are so many VPN services available on the market. While among these service providers, who are the best ones that can be regarded as good options for users in Europe to select? What should we do when choosing a VPN service? What is the best Europe VPN service 2019?
Why to Use VPN Service in Europe?
Bypass Government Surveillance
Before the terrorist attack disaster of 9/11, the internet regulation in Europe is lenient. While since then, many European countries like Gemany, France, UK and so on have begun to start massive strategic surveillance of messaging programs, social networks and email services. And instead of fading away, such a trend is more and more thriving as time passes. So a premium VPN service will help protect you from being surveilled by providing fantastic features like masking IP address on the Internet.
Cybercrime in Europe
To keep away from cybercrime is another reason why many users choose to apply the VPN technology. Cybercrime rate in Europe has increased a great deal in the past several years. Russia, Germany, Ukraine, Hungary, Romania etc. are among the countries that are being disastrously ravaged by the cybercrime problems. It is reported that losses from cybercrime has been increasing faster and faster. And it is estimated the situation may become worse in the foreseen future.
Benefits and Advantages by Applying the VPN Technology
Depending on this technology, you will be able to enjoy all the benefits and advantages of the VPN technology concluded as below:
1、Stay completely anonymous online to protect yourself against hackers, spammers, identity thieves, government surveillance, spyware and marketers
2、Enjoy blazing high-speed, reliable and continuous point to point file-sharing with complete anonymity
3、Circumvent port blocking and speed throttling management measures of the ISP
4、Enjoy free or public Wi-Fi securely
5、Unblock the government censorship and enjoy geo-restricted resources such as movies and TV shows on the Netflix and Hulu
6、Relying on the VPN technology, employees in the geographically separated offices of a company will be able to access the intranet of each office in a secure way.
If you have any questions about VPNs, please live chat with Yoocare online expert now.

Best 3 Europe VPNs Review
#1 – PureVPN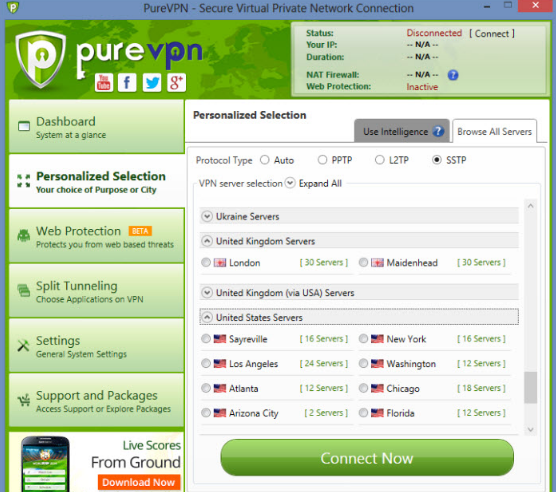 PureVPN is a one of the most professional VPN service providers in the area of VPN technology. It is established in 2006 and headquartered in Hong Kong. The most important advantage of the PureVPN is its ability of being able to provide feature enriched VPN services at amazingly low price range. Smart DNS, Internet Kill Switch, NAT Firewall, DDoS Protection, StealthVPN Browser and Split Tunneling are prominent features included in the PureVPN's VPN service package. It is worth mentioning the PureVPN has 249 highly optimized European located in Germany, Russia, Turkey and dozens of other countries.
#2 – ExpressVPN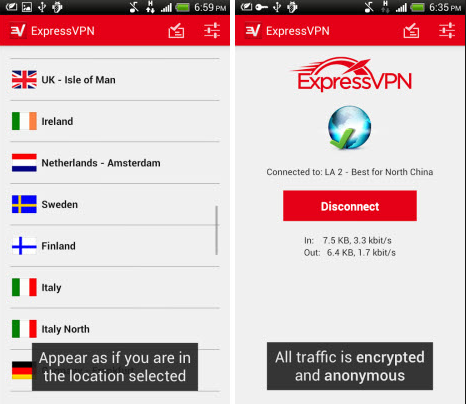 Established in 2009, the ExpressVPN has developed to be one of the most popular VPN service providers in the world after years of continuous improvements. If you are the one who are looking for a VPN service provider that can practice the customer-facing philosophy well, ExpressVPN is our recommendation in this review. The considerate services like 24/7 customer support, a 30-day money guarantee, and software that has been designed to be as easy to use as possible are measures the company takes to ensure customer satisfaction. Of course, without effectiveness of the service, say, the service is not effective and efficient to help customers resolve their problems, customer satisfaction is based on nothing but ridiculous bunkum. While the improvement and excellence in many other aspects like fast torrenting speed have made the company confident enough to speak out loud: The fastest VPN service on earth!
#3 – Ivacy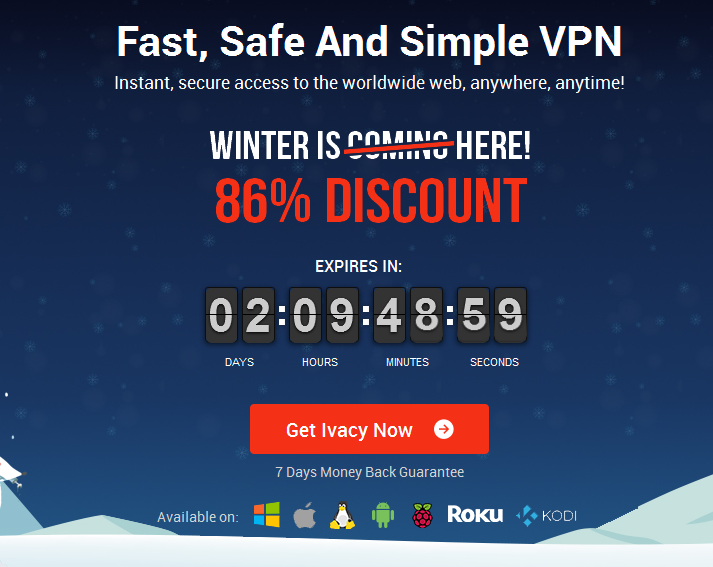 Compared with many other leading VPN service providers, the Ivacy may not be the best of them. But in some aspects, this Hong Kong based company will impress on you pleasantly. With the service of the Ivacy, the users will be able to highly customize their VPN connections. There are many ways to do so, among which the personalized selection menu in the Windows client and the useful split tunneling tool may be the two methods that are known by most users. Besides, Ivacy is regarded as dark horse in the world of VPN technology. The company is reacting fast to the technological change of the Internet. Even though it is agreed that IPv6 is by default safer than IPv4, many well-known VPN service providers have not supported this new protocol in their service yet. While in the client of the Ivacy, the users are provided with the IPv6 leak protection function as an option to fortify protection. Ivacy may not be the best, may be the most suitable for you choice if customization interests you most when selecting a VPN service provider.
If you have any questions about VPNs, please live chat with Yoocare online expert now.

The Following Elements Are Factors You Should Keep in Mind While Selecting A VPN Service.
There are some important elements that you are recommended to consider in the process of selecting a good VPN service. Let's look at them together now.
What Protocols Does the Provider Support?
Many VPN service providers offer OpenVPN, TTPT or L2TP/IPsec protocols in their VPN services. There are many different aspects between these protocols and the OpenVPN is agreed to be the most secure protocol that can help the users achieve higher levels of security compared with the TTPT and L2TP/IPsec. While you are good to select a solution with only TTPT protocol provided if there is something even better coming along such as lower price and your purpose of using the VPN is just to secure your non-essential web browsing at the airport or a restaurant. It is secure enough for you to protect your passwords from being stolen by the waiters in the restaurants. In this case, if you are free to choose between the PPTP and the L2TP/IPsec with all the other conditions unchanged, it is wise to jump to the L2TP/IPsec without any hesitation. The L2TP/IPsec is a protocol that has been improved a great deal over the PPTP, even though it is still not secure enough compared with the OpenVPN. The OpenVPN is undoubtedly better than the L2TP/IPsec in many aspects, but one thing you should know is the native OpenVPN is currently not supported by both Android and Ios systems. While the L2TTP/IPsec is supported well by both Android and Ios mobile devices like phones.
How Many Servers Does the Provider have and Where Do they locate?
The server number and server geolocations are two of the most important features for a VPN service. That is why you can see many VPN service providers advertise these two features in their offers. If your need is to watch the Netflix and YouTube from places beyond USA, it will be the most ridiculous decision you have ever made to select a service with their hundreds of servers only located in China. Because both the two websites are not reachable directly from China for the moment due to the geo-restriction and government censorship issues. In addition, how many servers and where these servers are located decides how powerful the service is and how widely the VPN service can be used geographically. And in the case of avoiding persecution by your government, it is wise to select a VPN provider located in countries that have no ties to your country.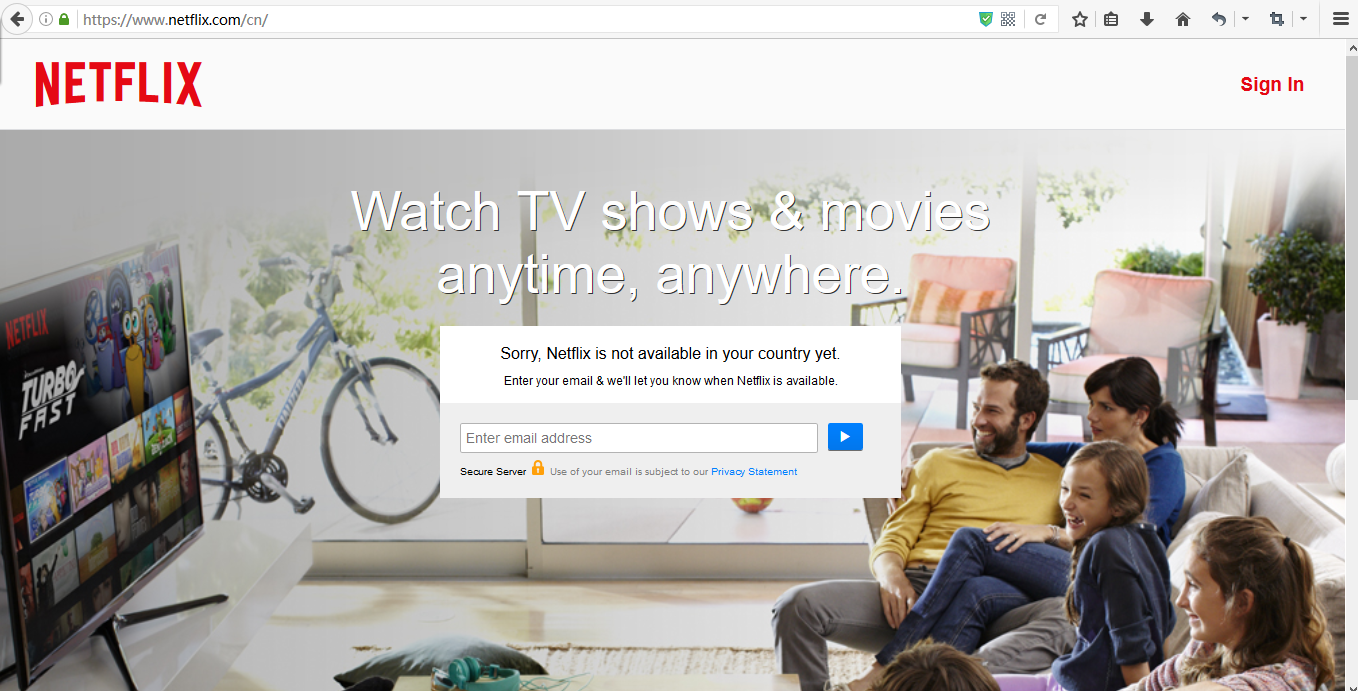 How Many Concurrent Connections Does the Provider Allow?
What does the concurrent connection stand for? This feature decides how many devices are you allowed to apply the service at the same time. If you need to use the VPN service on 3 devices at the same time or there are 3 staff members that need to work using the VPN service concurrently, 3 concurrent connections at least are needed to satisfy the need. Generally, the more concurrent connections the better only if other conditions of the services are the same.
Are There Any Bandwidth Throttling and Service/Protocol Restrictions?
The bandwidth throttling issue is a factor that will affect how fast can you stream videos, music and share files with your friends or families. If a service provider promises to guarantee unlimited bandwidth, there is no need for you to worry about this issue at all. While since the bandwidth burns up quite fast nowadays, many providers restrict bandwidth in their service. On this occasion, you should know how to calculate the bandwidth to ensure the service you sign up is good enough to meet your need.
As for the service/protocol restriction issue, it is recommended to read over the documentation provided by the provider to see if they restrict certain services or protocols in their service before signing up. For example, if you want to use the VPN for file sharing, it is needed to confirm with the provider the file sharing service is not blocked. Nowadays many providers can provide services with all protocols or services supported.
What Is the Logging Policy?
This is not an issue you need to worry about too much. And zero logging become one of the selling points for many VPN service providers. This policy is not only to the benefit of the users, but also the benefit of the providers. Because it helps save a lot of disk resources without keeping logs. Some providers may say very few necessary logs are kept for a very short time. But these logs are generally used only for maintenance and smooth running of the system and will be removed at once after maintenance is done.
How About Payment Methods?
In some cases, the payment method may matter a lot for you. You may feel very interested in anonymous payment method if you are purchasing a VPN to avoid the political persecution of your government. On this occasion, you need to confirm with the provider if they accept payment via gift card for major retailers such as Target. This will help protect your credit card information from being exposed.
Conclusion
For users who are looking for reliable brands of VPN services, the following three can be listed among their best choices. Although none of these brands is good enough to be considered as perfect in all aspects, they are very competitive in many aspects compared with their competitors. To select the most luxury service is not the purpose; the best VPN service should be the one that can fully satisfy your needs at a reasonable price. If you are looking for a feature enriched service, you can try the PureVPN; if you are interested in a provider that can best practice the customer satisfaction philosophy, you can try the ExpressVPN; if you are fancy about customization or personalization, the Ivacy is our recommendation in this review.
Kindly Reminder: If you have any questions regarding how to Set up VPN on your device, please live chat with Yoocare online expert for help.

Published by & last updated on March 15, 2019 3:11 am