Please help!! I hate this Netalpha virus. It almost drives me mad. It is on my LG phone. Now the phone is locked. I can't use it to do anything. Just busy closing the recurrent popup message of"unfortunately Netalpha has stopped". I don't know how this thing get on my phone. It is really odd. Anyway, I searched information about it on the internet. I was shocked. It is virus that will cause unbelievable disasters. Oh, I can't believe it. Please help me remove this Netalpha virus! It will be much appreciated. My phone is severely infected by netalpha, in all apps i couldn't even find it there! I found it with clean master anti virus and when i click disable, a white screen pop ups saying click on force stop to finish, the app has administrated my phone so efficiently that ads pop up several times ab hour and other malicious & trojan apps keep installing like tool, gservice pservice, i would be so glad if you could help me out.

What is Netalpha Virus?
The Netalpha Virus is malicious program that imposes tons of serious inconveniences and threats on victims whose android devices such as mobile phones and tablets are infected. It was first found around the beginning of 2016. While at the moment, it has become a big headache of many users and attracted eyeballs of plenty of security experts in the field of smart device. There are innumerous android phones and tablets being troubled and corrupted by the Netalpha virus. And the reasons why it is so annoyingly conspued or spurned can be explained in several aspects.

One of the worst problems is that, once infected, the operating system and other legit programs will be bitterly damaged and corrupted. When you want to launch the Google Play to download an app, you may be presented a popup alert saying "Unfortunately, Netalpha has stopped" and your Google Play or any other normal program will be shut down again and again. Think about that if your video and music players, phone call and texting apps, real time social apps and internet browsers are all blocked by the Netalpha virus, you can't use your phone to listen to music, watch favorite videos, make calls, text friends, chat online and surf the internet at all again, how will your life be affected?
Another negative aspect of the Netalpha virus is its ability to introduce many other nasty malwares into your devices. With the help of the Netalpha virus, such potentially unwanted apps as Android.Xiny.19.origin, Key Chain, MonkeyTest, Quick Swipe, Measure, Engriks, Time Service, BaDoink, and Fast Search will be able to sneak into your android phones or tablets without your permission. Together with these malicious programs, the Netalpha virus will undoubtedly be able to turn your phone or tablet into a completely useless and dangerous crap.
The safety of the sensitive personal information such as online banking details is supposed to be the most concerned issue for many users. Unfortunately, apart from promoting all kinds of other malwares, corrupting your operating system and legit apps on your device in a nasty way, trying every effort in attempt to stealing the victims' sensitive data is also one of the wicked purposes the Netalpha virus is developed for. With the help of the malicious programs it plants on your system, the Netalpha virus will try its best to reach as far as possible into your mobile phones or tablets to pilfer any valuable information stored on your devices. What is worse, this activity is hard to detect and stop. It will be too late to stop any financial losses or identity theft crimes when the losses or crimes become irrevocable facts. So it is strongly suggested to turn to an expert as fast as you can to have this Netalpha virus deleted completely when it is found on your mobile phones or tablets.
Please Contact YooCare 24/7 Online PC Expert now if you don't know how to start the Netalpha virus removal on your phone or tablet.

The Screenshot of the Netalpha virus: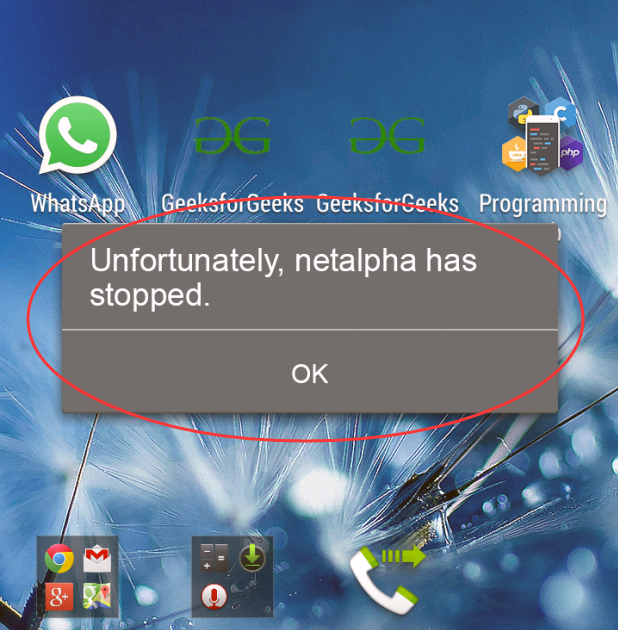 Removal guides of Netalpha Virus on Android Phone and Tablet:
Step 1: Put your Android device into safe mode. This prevents any third-party apps running, including the Netalpha virus or any other malware.
There are two ways to go into the safe mode (If these doesn't work for your device then you should Google 'How to put [your model name] into Safe mode' and follow the instructions. When in Safe mode you'll see 'Safe mode' at the bottom left of the screen.):
1. Long-press the Power Off option and you'll be asked if you want to reboot your Android device into safe mode. Tap the OK button.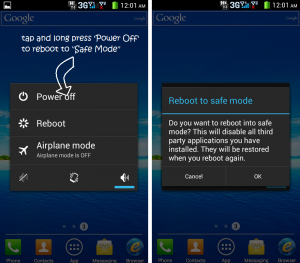 2. Turn off your device, and then turn it on. When you see a logo appear during boot-up, hold down both the Volume Up and Volume Down buttons at the same time. Continue holding the two buttons until the device boots up with a Safe mode indicator at the bottom-left corner of its screen.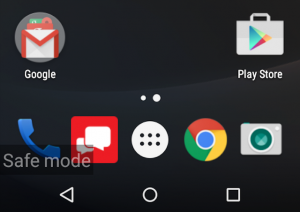 Note:You'll only have access to the apps that came with your device in safe mode. Apps you've installed will be disabled and any widgets you've added to your home screens won't be present, and the virus still keep on your phone and talblet.
Step 2: Remove suspicious file (the file is random change, In order to avoid mistakes damaging on your phone, please ask YooSecurity Online Experts for help). In most cases, this is all you need to do to remove the virus, but occasionally you might find the Uninstall button is greyed out. This is because the virus has given itself Device administrator status.
Step 3: With the virus now off your Android phone or tablet, all you need to is restart the device to take it out of Safe mode. Now that it's working correctly it's a good time to back up whatever important data you have stored on the device.
Note: The ransomware removal guide is so complicated, and it requires sufficent skills. If you are not an Android device repair expert, do not try by yourself. In case you lose your confidential data and photos, an expert is needed during the process of manual removal. Yoocare/Yoosecurity experts can provide you with the most professional service of the Netalpha virus.
Conclusion
There is no doubt that the Netalpha virus is totally a crapware that will result in innumerous inconveniences and threats for the victims. It will turn your android phones or tablets of such brands as Samsung, LG, Motorola, ZTE and so on into a completely useless and dangerous crap by corrupting your operating system and many legit apps installed on your system. With the help of its accomplices such as Key Chain, MonkeyTest, Quick Swipe and so on, the Netalpha virus will successfully turn the situation into worse and more dangerous problems and threats. Your sensitive personal information stored on the infected devices will be put at higher risk. The Netalpha virus will try every effort to reach as far as possible to sniff any of your information that is considered valuable for its wicked purposes. Since the Netalpha virus is so malicious a program, many experts worry that it will bring about more unimaginable disasters if it is left long enough on the victims' system. So it is strongly recommended that, any time you find the Netalpha virus on your phones or tablets, you should turn to an expert to completely have it removed as fast as you can.
Suggestion: Manual removal is a skillful and risky job, any mistake will lead damage to your phone or tablet. If you are not sure how to delete the Netalpha virus, please contact YooCare PC experts 24/7 online for help right now.


Published by & last updated on November 2, 2017 3:09 am