Hello, PC TuneUp Maestro keeps telling me that there is not enough space on my computer. It recommends me to do an optimization on my computer to free up the space. But I just trashed all the caches and cookies and did a completely clean by using Norton last night. Besides, my computer is working perfect right now except this fake warning hint pop-up. I didn't remember when I installed this program on my computer. It just found it on my computer when the pop-up showed up on computer screen. What is it? Does it really help tune up the computer? But Google said it is an unwanted program. What should I do? I can't remove it from my control panel. Norton doesn't work. Please help!
What is PC TuneUp Maestro?
PC TuneUp Maestro is a potential unwanted program, which is advertised as a system optimizer. This fake application claims that it has the ability to help you clear/tune up your computer to make it worked faster and free from accumulation of trash. Once this virus installed, it first will run a full scan on your computer and then tell you few issues which were detected on your computer. From its self-promotion statement, you may think that this program is useful and legit computer clean product. However, there is nothing wrong with your computer. The stated issues are not existed. If you follow its guide to fix these issues, you may find that your problems can't be fixed completely. PC TuneUp Maestro next will mention you that you have to buy the full set of this problem if you want to solve your problem quickly and completely. Watch out! Please don't fall into the trap made by this rogue product's producer. This is completely a rogue application which may not do any help for you on your computer. You should not keep it on your computer if you see it on your system. At the meantime, you should uninstall this fake program from your computer as early as you can.
How Does PC TuneUp Maestro Install on Your Computer?
PC TuneUp Maestro is a deceptive potentially unwanted program which may install itself into your system when you download and install free applications from unreliable web pages and click on dubious pop-up links. Sometimes, it can be installed while you are visiting suspicious websites like porn websites. Otherwise, when you read the spam emails, you may get this fake application installed on your computer as well. In addition, it lurks into your targeted machine along with peer to peer file sharing affected data, using useless removal drives, irrelevant pop-up links and some others. Hence, you may not know when and how this virus gets into your computer without your knowledge. Anyway, no matter what you do online, be more cautious on all your activities.
Processing manual removal should have a certain level of computer literacy. If you are not sure how to start or afraid of making any critical damage on the computer system, please open a live chat with YooCare Expert now!

Manual Removal Guide for How to Uninstall Windows Live Essentials
To uninstall PC TuneUp Maestro completely from your computer, you should have enough computer technology. If you are lack of computer knowledge, you should not try by yourself. You should contact legit computer tech support company like YooCare for help. Once this application is removed, you can enjoy your computer smoothly.
Firstly, to remove PC TuneUp Maestro from your computer, please click on "Star" >> click on "Control Panel"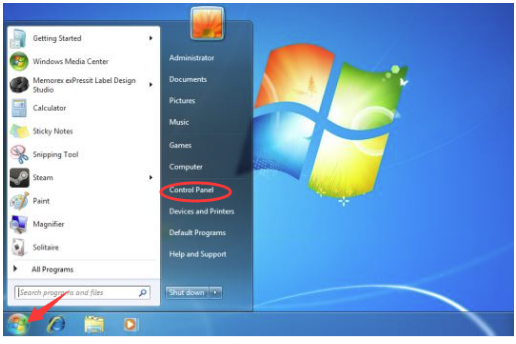 Then choose "Programs and Features" or "Programs"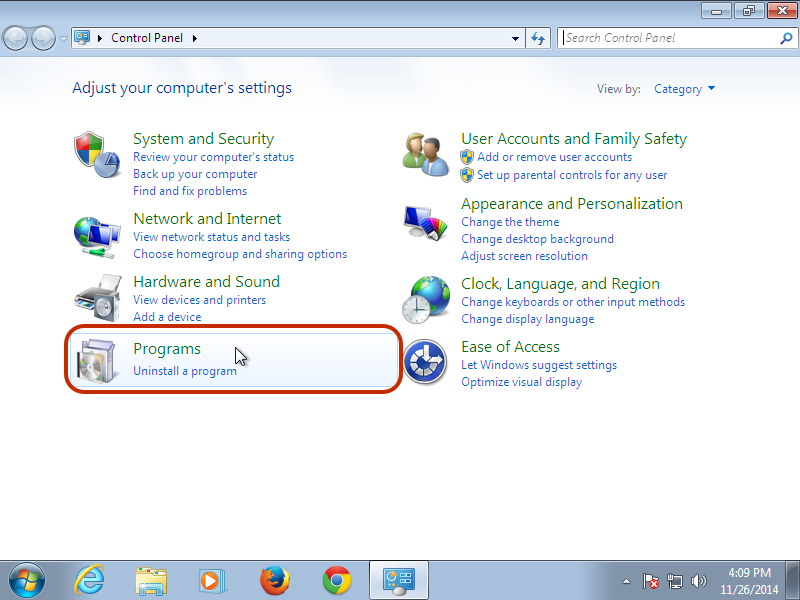 Secondly, find "PC TuneUp Maestro" then right click on it >> choose "Change/uninstall". Then please follow the prompts to finish the process of removal.


Conclusion
PC TuneUp Maestro is known as a rogue application which may be classified as a ransom product. After its installation, it shows lots of annoying messages which that are popping up within your system screen without letting you know. You should know that such kind of tool not helps to clear junk files and registry items. Apart from this, it often acts as an advertised program which displays number of advertised banner ads, pop-ups stuffs, interstitial links, banner ads or other kinds of pop-up things. Your computer performance will be decreased by a large extend. You are suggested to uninstall this fake application from your computer as soon as you find it on your computer. If you want to uninstall PC TuneUp Maestro completely, you should take manual uninstall guide, which is the most effective way to uninstall it completely.
Note: Still have trouble in removing this application? If you don't want to mess up your whole PC, Please contact YooCare Experts for instant help now.


Published by & last updated on November 4, 2016 5:45 am