Hey! What should I do to remove Bilabordnet from my Safari and anywhere else in my MacBook? Whenever I click on Safari I get this address in my search bar, it locks my safari and I can't click on "Preferences". How did it happen? I have tried turning off my MacBook and then turn it back on, but I still get this pop up on my Safari. I don't know what to do then. Did my MacBook get virus or something like that? Did my MacBook have risks? Please help me get rid of it! Any help would be greatly appreciated.
Get Bilabordnet on Mac OSX and Safari? – How to Remove?
Bilabordnet is a program that promotes many ads. It helps computer users to fastly download and install programs from its own resources. Apparently it is good to use, but actually it is not safe to use as the programs you downloaded may be bundled with other malicious programs. Once you download some programs from Bilabordne, you may download other software which could be malicious infections at the same time and you will not know it. Once you run the programs which you download from this Bilabordnet, you would see many ads. And please note that it is not safe to click on those ads or your computer may get some kinds of virus. Some malicious and harmful adware that could mess up a computer are spread via this program. Thus Bilabordnet could receive payment from the adware services.
Image for Bilabordnet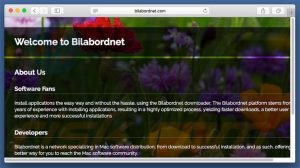 Once this Bilabordnet gets into your computer system, you should remove it as soon as possible. It usually targets Mac OSX and Safari. For now, there are no customer say that windows computer or other browsers like Mozilla Firefox and Internet Explorer also get this ad-supported program popped up. Apart from bundling malicious software, it also adds harmful browser hijacker Search.Bilabordnet.com to your browser. It alter your browser settings, default homepage and search engine. To be exact, when you make a search on this browser hijacker, you will get many ads which unrelated to your search keyword. It always pops up whenever you open your browser. It also could add some files to your computer to complete its task. It can somehow make your internet connection speed slow. It will take more time to load the webpage. Thus removing this Bilabordnet without delay is really necessary.
Screenshot of its browser hijacker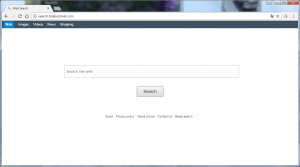 Bilabordnet is a platform that distributes some malicious adware. It may get to your computer when you visit some unsafe websites. When it gets into your computer, it would do its best to make a record of your online activity then get your sensitive information like banking detail and contacts. There is no doubt that you should remove this Bilabordnet as soon as you can.
The following instructions require certain levels of computer skills. If you're not sure how to get rid of Bilabordnet from Apple computer or Windows computer, please live chat with YooCare experts now.

Potential Dangers Caused by A Hijacker Virus:
It belongs to browser hijacker virus which can totally mess up your browser setting.
It degenerates your computer performance gradually.
It helps remote hacker to get your sensitive information.
It changes your default DNS configuration and blocks you accessing your favorite sites.
It may install some malware in your computer to make bad influence without your consent.
The Way to remove Bilabordnet from Mac OSX and Safari
Surely expertise is required during the process of this Bilabordnet removal, please make sure you are capable to do it by yourself. And please back up your system before you start to delete this program manually.
1. Firstly, to remove this program, please run Safari browser first.
2. Secondly, on the Apple menu bar, please click on "Safari" >> click on "Preferences".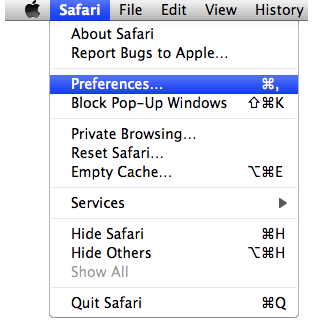 3. Thirdly, on the Extensions tab, in the left pane, please select "Mac Protection Info" and then click on "Uninstall".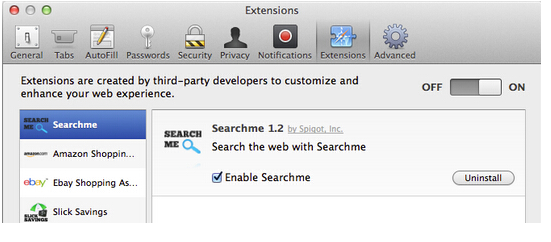 4. Then, please select "Preferences", go to the "General" tab and change the "Default Search Engine" to Google. Then, in the "General" tab, find the "Home Page" and change it to "google.com".
5. If the program still appears on your computer, please contact YooCare experts online for further help.
In conclusion:
Now an increasing number of Mac OSX users are reporting an issue with their Safari, where a Bilabordnet Windows always appears. It tells users that it is a network specializing in Mac software distribution and more information about it. Once you get this windows, then it always appears whenever you open your safari. It is a program that allows users to download and install some programs from its own resources. But when you download and install the programs, you will install other programs without your knowledge. Some programs from Bilabordnet are packed with malicious and harmful software. You may get other vicious infections on your computer. In this case, your computer will get more damages. Search.Bilabordnet.com which is a browser hijacker will also be added to your browser. Once it gets into your computer, It would has the ability to change your search engine and it will do everything it can to record your browse habit, online activity and get your personal data like contacts, home address and banking detail. When you search something on this browser hijacker, it could display many advertisements which are provided by Bilabordnet. Thus this program maker would get revenue from the ads services. Those ads may be other infections that can infect your computer and mess up your computer immediately. So it is necessary for you to remove the Bilabordnet without hesitate.
Note: Manual removal is a skillful and risky job, if any mistakes are made in the process, you may damage your computer/Mac immediately. If you are not sure how to remove Bilabordnet, please contact YooCare PC experts 24/7 online for help right now.

Published by & last updated on November 3, 2016 1:20 pm