I'm trying to update the iOS. The update needs more storage and I've deleted almost everything from my iPad to increase the storage. The storage used is 10.9GB and I can't understand how I've used so much. How can I free up space on iPad to update the iOS and install more software? I really like playing game on iPad while I can't. Would you please help me?
Is Your iPhone/iPad So Fully?
We know that the storage of an iPhone/iPad is not small. 16 GB or 64 GB is much huger than the several hundreds MB on old version mobile device. However, users still feel that the storage is not enough. People download and save stuff on iPhone/iPad every day which takes up a substantial amount of space. At the same time, it needs more storage to update the system or software. As time goes by, free space on iPhone/iPad will run out soon. Users will hit a wall whenever they try to update the ios, install a recommended app, download an interesting video or save useful data. Did you encounter the same issue? How much space left on your iPhone/iPad? Is your iPhone/iPad so fully that you fail to save more stuff? Don't worry. You can free up space on your iPhone/iPad.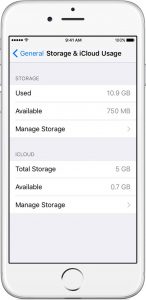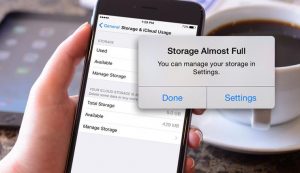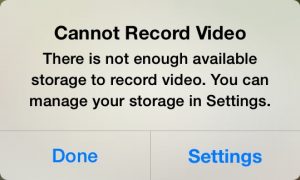 How You have Used so much Space on iPhone/iPad?
Most of you may be confused how you have used 16 GB of storage so fast. You didn't install so many apps or save huge files on device. What takes up so much space on your device? In fact, it is very easy to run out room on mobile device no matter how huge your original storage was. Though you didn't install many apps or download big files, they still can take up much space. The apps, especially the game apps usually are made in huge size. After you use it for a certain of time, the data of app can be huger than its size. Besides, you may download pictures, music, short videos or small document for future use. Though each one of them is small in size, they can pile up very quickly if you download stuff frequently. You may take photos and record videos of daily life now and then. You would like to save various documents of useful information for daily use. All those things can occupy much space. The total storage of your device keeps the same while data comes into being and new stuff are downloaded constantly. That's why you have used so much space on device.
If you are not sure how to start and are afraid of making any critical mistakes damaging the device, please live chat with YooCare Expert now.

How to Free Up Space on iPhone/iPad?
It is pretty annoying when you are not able to download an amazing app that your buddy strongly recommend to you or you just fail to update the ios due to the full iPhone/iPad. Hence, here are some tips about how to free up space for you.
1. Learn the state of your iPhone/iPad
First of all, learn how much space you used and how much is left. Know what occupy space the most. After that, you have an idea where and how you should start.
2. Delete Apps Selectively
The sizes of some apps are pretty large. The games particularly take up much space. Both of its size and data are large. To get more space, you should think about removing those games. Besides, you also can delete apps that you don't use frequently. If you want them in the future, you can login your Google account and install them again.
3. Delete Apps' Temporary Data
After you use the apps, temporary data will come into beings. They are not important at all. You still can use the apps normally after you delete them.
4. Backup Music, Videos, Photos, Documents and other files to another device
You can keep some of the music and other media files that you like the most and transfer other files to your computer or mobile hard disk. Or, you can upload them to a cloud service.
5 Clear Messages and Downloaded Files
You can output message of years ago. Clear the downloaded list if you don't need them any more.
Conclusion
It seems that you can free up your iPhone/iPad easily. Many people chose to free up their devices without professional help. However, they found that some of the programs failed to work properly due to some mistakes during the process. In fact, if you removed a vital program or file by mistake, it would cause system crash and other serious error. We suggest you consult someone who is good at computer to avoid unnecessary risk. No one deserves a slow iPhone/iPad. Just free up your device to have better experience like using a brand new Apple device.
Don't know how to start and are afraid of making any critical mistakes damaging your device? please contact YooCare Expert for further help.

Published by & last updated on October 19, 2016 11:44 am