Hey, there. What is Windows Live Essentials? Is it useful? If yes, why do I get troubles on the computer while I was using it? Is it just a package for application tools? I need to download everything while it asks me to do update. Why? My computer runs more and more slowly after I do an update. I want to uninstall Windows Live Essentials. But I can't uninstall it normally as I uninstall other program by using the antivirus program or through control panel. By the way, my computer is Windows 8. How do I uninstall this program successfully? Please help!
What Is Windows Live Essentials?
Windows Live Essentials is a suite of free application package with various tools installation package, which is created by Microsoft. This free application aims to offer computer users with integrated and bundled other application tools including Windows Live Messenger, Windows Photo Gallery, Windows Movie Maker, and Windows Live Mail, Outlook Connector Pack, Windows Live Writer, SkyDrive, Windows Live Family Safety (Windows 8 and other higher Windows systems don't contain this component). It is said that if you install the full version of this application you can enjoy e-mail sending, instant messaging, photo-sharing, blog publishing, and security services more easily. Windows Essentials applications can be installed for free on Windows 7, Windows 8, Windows 8.1 as well as Windows 10 etc. Previous versions are also available on Windows XP, and Windows Vista.

Windows Live Essentials states that it is useful for Windows computer users. This application pack is designed by Microsoft and can be downloaded for free. Most of the time, this application can be installed automatically while you are installing your Windows system. Why do people say this application is useful at the very beginning? Because this application has full set of components for you to use, such as Sky Driver, the latest update of cloud storage products, can be used for Sync. With a Messenger, you can keep in touch with your family as well as friends in time. Mail & Outlook Connector Pack can help you send, receive and manage your emails more easily. Photo Gallery& Movie Maker can make you edit and create the photos and family movies at any time. Writer, you can use it to edit your blog locally and then publish it to your online blog. Family Safety can help you protect your children browsing the Internet safely.

Why Do Uninstall Windows Live Essentials?
"Hello, please can you help me? I run Windows 8.1 and have installed Windows Live Essentials but the install seemed corrupted as I couldn't open the program. The error said that wldlog.dll, wldcore.dll, uxctl.dll were missing. I installed them back using Dll-Files Fixer but the program still didn't work. I then tried to uninstall Windows Live Essentials with Revo Uninstaller but it said some files are missing. I tried forced uninstall but it failed too, it said some files are missing but didn't say which ones. If I try opening Windows Live Mail it gives an error, it cannot find an entry point to msmail.dll I want to completely remove Windows Live Essentials so that I can try a clean re installation but I cannot manage, I think some files are either missing or corrupted and whatever I try fails. Any help would be greatly appreciated."
Although Windows Live Essentials seem to be so practically for Windows computer user, most of you want to uninstall this application from their computer as soon as they. Why? Since you are suffering from many troubles when you are trying to update the program, you may get a warning message to mention you that "You need to download Windows Live Essentials to update your msn messenger and hotmail." However, if you follow its guide to do so, you may set your computer in kinds of troubles. The download of the target program can result in duplicating a lot of programs like windows mail and windows photo, movie maker etc. These unwanted auto installed applications may take a part of your computer resources. If you don't remove these applications from your computer in time, with times goes on, your computer will run more and more slowly than before. You may see that your computer performance will be infected by a large extend. To avoid this trouble, to make your computer clean, you'd better uninstall Windows Live Essentials from your computer as early as you can. You should know that antivirus program can't uninstall this program. Only manual removal method can uninstall this program completely and quickly.
Processing manual removal should have a certain level of computer literacy. If you are not sure how to start or afraid of making any critical damage on the computer system, please open a live chat with YooCare Expert now!

Manual Removal Guide for How to Uninstall Windows Live Essentials
To uninstall Windows Live Essentials completely from your computer, you should have enough computer technology. If you are lack of computer knowledge, you should not try by yourself. You should contact legit computer tech support company like YooCare for help. Once this application is removed, you can enjoy your computer smoothly.
Firstly, to remove Windows Live Essentials from your computer, please click on "Star" >> click on "Control Panel"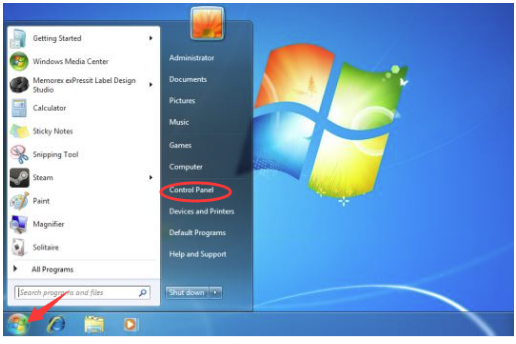 Then choose "Programs and Features" or "Programs"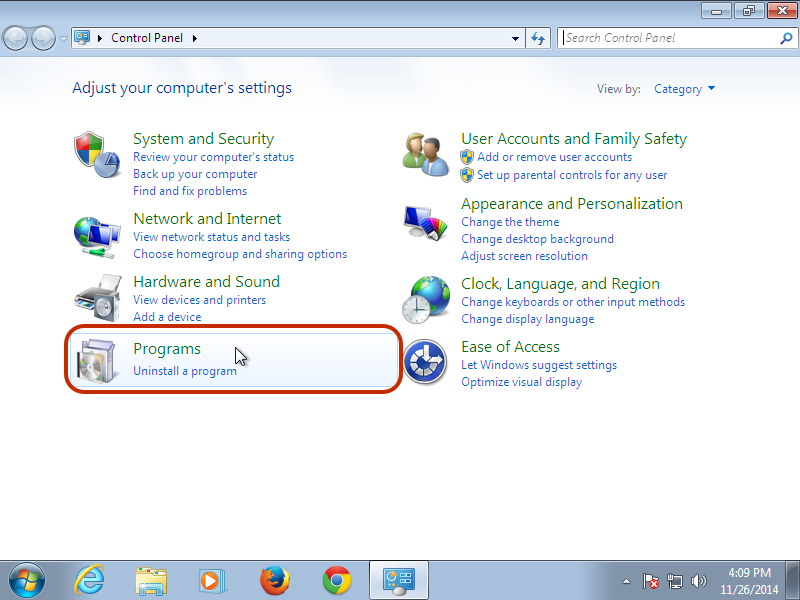 Secondly, find "Windows Live Essentials" then right click on it >> choose "Change/uninstall". Then please follow the prompts to finish the process of removal.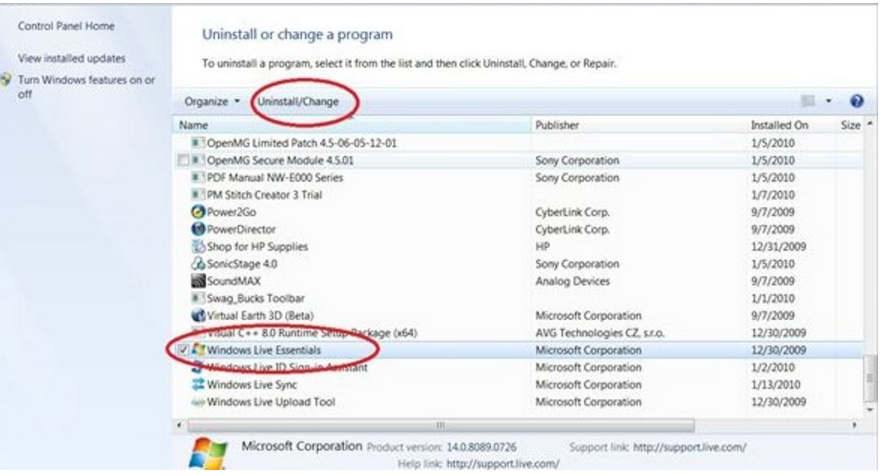 Note: Still have trouble in removing this application? If you don't want to mess up your whole PC, Please contact YooCare Experts for instant help now.


Published by & last updated on October 9, 2016 4:51 am