Hi, there. When I started my laptop this morning, my homepage had been changed to Mylucky123.com on my Firefox. I couldn't understand that why my homepage and other settings could be changed into this website. Even worse when I had try many times to reset it, but it didn't work. How can I remove this damn virus? Please help me solve this issue. Appreciate it!
Description of Mylucky123.com Browser Hijacker
Many people surf on the internet will encounter the same problem. One day you open a website, there will be hijacked by the unknown page which you do not see it before. And we call this site is a adware program likes Mylucky123.com redirect thing. Actually this page mostly comes from the free software included package. It is a kind of redirect virus, and it will also attack the Internet explorer, Mozilla firefox, Google chrome and Safari browser. Many redirect viruses use the same scams for distribution. Mylucky123.com is used to get advertisement money by forcing you seeing or clicking on advertisements. Once there, it will change your homepage until you remove it. Although Mylucky123.com is not virus itself, it can easily bring a malware to the hijacked system. Many hijacker viruses not only add extraordinarysponsored websites to your search results, but also change your homepage to unknown one while you are surfing on the Internet or visiting specific websites. Furthermore, these websites can collect information about your browsing activity and send it to third parties. It is liable to reveal personal information. Once browser hijacker virus attacks your browsing history, it can also generate a diversity of pop-up windows with your nearest search and advertising more commercial sites. Clicking on such pop-ups may lead to your website redirect to another or even downloading some software which you unwanted programs beyond your knowledge.
Some experts point out that a lot of people don't care much about this kind of adware virus, because they think it is just an advertisement. You might think if you do not click on it or pay for it, these ads will not pose any threat to your computer. This idea is foolish and wrong. Don't want to look down upon these redirect viruses, the dangers of these browser hijacker viruses are more than your imagination.
Keep Away From Browser Hijacker Virus Advice
To avoid Mylucky123.com browser hijacker and other unwanted programs, please par more attention to install some software.
Please always check if there are any additional programs bundled to the software which you
are wanna download.
Please read carefully about the site's terms and rules during the installation and refuse installing any programs which you are not familiar
Please do not change your homepage to some unknown websites. If the new download suggest such option, you should think again before do that. But some software that contain virus bundle, they will install it automatically.
A Screenshot of Mylucky123 Hijacker Infection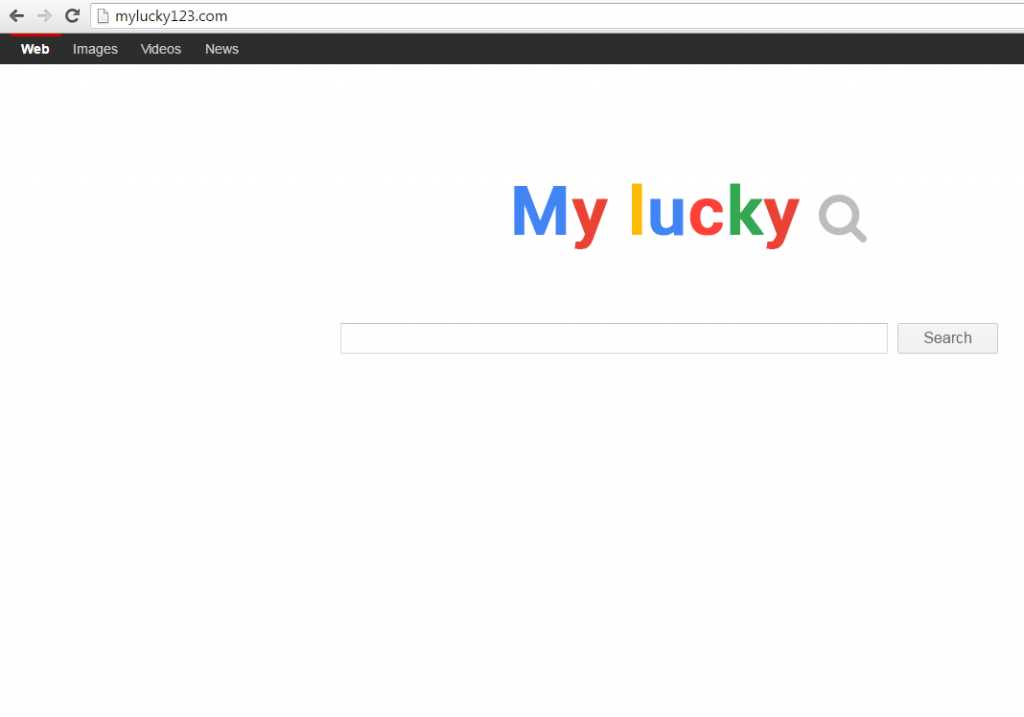 Manual removal of Mylucky123 virus
How to remove Mylucky123.com via Windows Control Panel
Many hijackers and adware like Mylucky123.com hijacker. Most of time, they are bundled on some free software as additional information. Perhaps these viruses are humble for you, but they will make your computer have a lot of potential safety problems.
Processing manual removal should have a certain level of computer literacy. If you are not sure how to start or afraid of making any critical damage on the computer system, please open a live chat with YooCare Expert now!

Here are the manual guides for users to remove Mylucky123 adware.
* Internet Explorer:
1>Click Tools in the Menu bar and then click Internet Options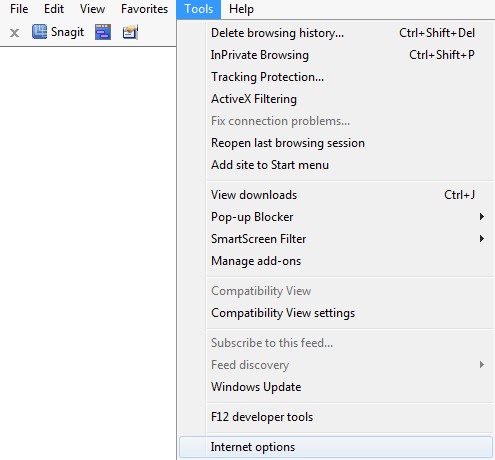 2>Click Programs tab, click Manage add-ons and disable the suspicious add-ons
* Firefox:
1>Click Tools in the Menu bar and then click Add-ons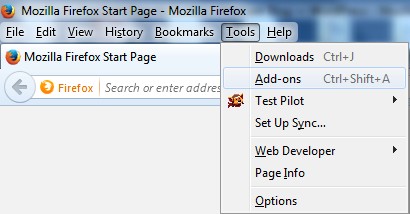 2> Click Extensions, select the related browser add-ons and click Disable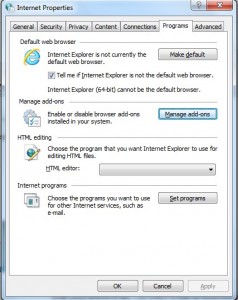 This method will not remove some of browser plugins therefore proceed to the next part of the removal guide. If you've successfully removed Mylucky123.com from both Internet Explorer and Mozilla Firefox following your instructions, but Google Chrome still has it. Any ideas? Please contact us, we are specialize in virus removal and I would be happy to help you.
Conclusion
In fact, many browser hijackers like Mylucky123.com, it is not hard to uninstall. But I think how to prevent it from your computer is the important thing we should know. Sometimes when install some free software, you should think twice and read the user evaluation carefully. Please remember do not click on any links which you don't know well. If you surf on the internet, you should visit some legitimate sites. Although there is still more music or movies available for illegal downloading than for streaming, the lawful websites are at least free of viruses, and of decoy files put there. Such this adware virus is beyond your imagination. So in order to have a safe environment to get to the Internet, you should get rid of this virus as quickly.
Note: Still have trouble in removing this virus? If you don't want to mess up your whole PC, Please contact YooCare Experts for instant help now.


Published by & last updated on August 26, 2016 8:10 am