I have Master.exe fake crash screen when I login my computer. It says vital error occurs to my system. It wants to help by saying "Call this number 1-844-208-3526". Should I trust it? Is this tech support legit? I am confused. I need help to fix my computer right now. Can you help me? Any assistance will be appreciated.
Brief Information about Master.exe Fake Crash Screen
Master.exe fake crash screen is caused by rogue tech support. After your computer is infected, files like Master.exe and other similar ones are created. It displays the fake Windows when you start your computer so as to scare you. It claims that your computer is infected with considerable harmful viruses and serious error is detected. In fact, it is trying to scare you into calling the given number 1-844-208-3526 for remote tech support. When seeing this message, we have to remind you that this message is from a fake tech support. It is not going to protect your computer but ruining your system instead. Besides, the viruses listed by this rogue program do not exist at all. The real threat is this program itself. We kindly suggest you ignore the fake computer warning and delete this rogue security program right now.

How Does It Spread?
First of all, you ought to know that Master.exe fake crash screen is a program created by the rogue security programs. You may wonder how it spread and infect your computer without your knowledge. On one hand, the rogue security programs like are spread with fake pop-up notifications. Those notifications are mainly about computer issues which attracts you to click on easily. You will be misled and persuaded to believe that the rogue program is a piece of useful software that you can use for free. However, you must note that it is a lie. This program is harmful to your computer. On the other hand, rogue security programs can hide in infected email attachments. Email has been a very important tool for business partners, friends and families to contact each other. However, the cyber criminals just make use of email to spread viruses and malware. They bundle viruses and malware with email attachments and dispatch them to computer users throughout the world. If you open and download those attachments, the malicious programs will sneak into your system. Hence, do not download attachment from unknown users or companies.
How Does It Work?
As soon as 1-844-208-3526 tech support scam program is installed on your computer, it blocks your legitimate security software and websites. In this case, Master.exe will be created and hidden in your system to perform evil activities without the protection of security software. It is capable of configuring Windows automatically. When Master.exe is launched, fake Windows crash or Blue Screen of Death will appear claiming that something wrong are happening with your computer. Detected problems like, viruses, Trojan and vital error will be listed with professional terms. Master.exe fake crash screen says only simple computer problems can be fixed with the help of this current version of security program. To sort out all the problems, it asks you to call its tech support for remote help. You may want to start your security software to fix the problem. Unfortunately, it will not work as it has been blocked. Additionally, it may block your browser, such as Edge, Google Chrome, Safari, Internet Explorer, etc. Your browser fails to work properly. You cannot search for information or download a piece of software. It just redirects you to the fake tech support page. To make the matter worse, this fake alert may take over your whole screen and do not allow you do anything. Though it does scare you, do not follow its guide to call for the fake tech support for help. They will persuade you to buy the so-called full version of security software which is useless in fact. It doesn't have the ability to remove virus. After you send them money, they disable their rogue security program for a certain amount of time. Sooner or later, a virus starts its work again and tries to steal more money from you.
When the Blue Screen of Death crash appears, you may see a message like this:
A Critical Error has occurred. Please call certified Microsoft technicians
at 1-844-208-3526 to prevent permanent damage to your system
Please follow these steps:
Do not shut down or restart your system until you have called a certified Microsoft technician.
A full diagnosis is required in order to fully resolve any hardware or software issues.
If this is a new installation, please inform the support representative.
A Critical Error has occurred. Please call certified Microsoft technicians
at 1-844-208-3526 to prevent permanent damage to your system
Technical information:
****STOP: 0x00000054 (0x68697320, 0x00000069, 0x73206661, 0x00006B6f)
Manual Removal Guides:
Removing the Master.exe fake crash screen seems to be difficult for ordinary computer users, even those famous antivirus programs cannot do that successfully. Hence, manual removal can ensure that the stubborn virus will be gone completely. As mentioned above, manual removal needs professional knowledge, because the lack of experience may cause errors resulting in some other unpredictable problems. The following guide provides a general concept of the removal. You may not be able to find out some certain files for the virus can be changed. If you fear the loss of important data, please consider making a backup before starting the removal.
1. Restart the Infected Computer into Safe Mode with Networking
(* Usually the malware will be temporarily disabled in Safe Mode which will provide users a chance to get this problem fixed. If you are still getting the virus popup in safe mode with networking, please try safe mode with command prompt instead.)
Restart your computer, immediately, quickly and repeatedly hit F8 key before the Windows start-up screen shows. Select "Safe Mode with Networking", and then press Enter key.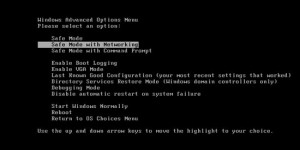 2. Stop the Processes Related to Master.exe fake crash screen in Windows Task Manager
Press Ctrl+Shift+Esc keys together and end the virus processes in the Processes tab of Windows Task Manager.

3. Show Hidden Files
(1). Press Win+R to get Run window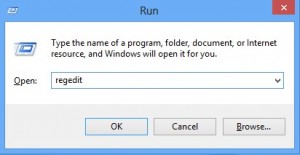 (2). Type Control Panel in the Run window and hit enter to get Control Panel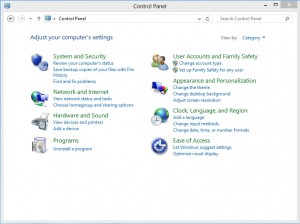 (3). Click on Appearance and Personalization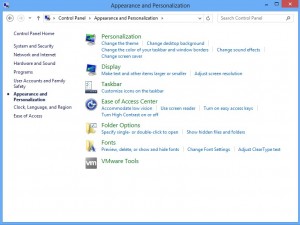 (3). Click on Folder Options

(4). Click on View tab in Folder Options window
(5). Tick Show hidden files, folders, and drives under Hidden files and folders tab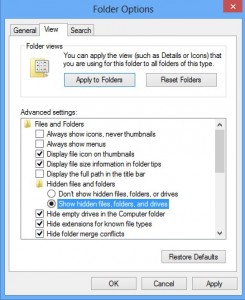 (6). Click Apply to take effect, then click OK at the bottom of the Folder Options window
4. Delete Virus Files
(1). Using Registry Editor to delete or adjust all the related registry entries of Master.exe fake crash screen virus
*Guides to open Registry Editor:
Press Win+R key together to get the Run box, type in 'regedit' then click OK, Registry Editor window will pop up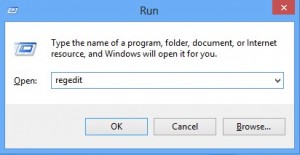 (2). Find out and remove the associated files of this fake Antivirus
Video Shows You How to Safely Modify Windows Registry Editor:
Conclusion
Without a doubt, 1-844-208-3526 tech support is a scam which is trying to scare you with Master.exe fake crash screen and swindle you out of dollars. When seeing the fake Windows crash, do not be scared because no critical error exists on your computer. The real threat is the program itself that reports this message. The good news is that you can remove it manually and completely without calling the provided number and purchasing useless software. Take action right now! Do not allow it ruin your system further!

Published by & last updated on May 17, 2016 10:38 am