Security Tool tells me that my computer is at considerable risk. It lists many threats and alerts. Many programs on my computer are disabled. What's worse, my Norton also is infected. I can't run it properly. Security Tool provides free toll number to get remote tech support. When I contacted them, they asked me to buy their software to remove virus and fix my computer. I was not sure whether their software is reliable. This is the reason I look for tech support to fix my computer here. Please tell me what I should do. Should I buy their software?
What is Fake Security Tool?
Security Tool is a rogue anti-virus program which displays fake alerts to trick computer users into believing that their computers are infected with various serious viruses. In reality, this Security Tool is an adware-type program which has nothing to with security program. It is trying to mislead computer users to purchase their virus removal tool. When you see that Security Tool reports your system scan results and computer threats, you ought to note that those alerts are fake. They just want to scare you with non-existed threats so as to sell their full version of virus removal program. We do not suggest you buy the so-called virus removal tool because their products do not have the capability to remove virus. Do not give money to this scam program.
How Does Fake Security Tool Invade Your System?
With the development of technology, viruses and various malware become more complicated and aggressive. They can invade and attack your system easier than you can image. Somehow, many computer users pick up viruses and other malicious programs suddenly when they do shopping or watch videos on the Internet. In order to grab money from innocent people, the criminal hackers spread their malicious programs widely. According to our research, Security Tool mainly is distributed through a deceptive marketing method. You may find that many ads pop up when you use your browser. Those ads are mainly about product promotion or coupons to buy beautiful dresses, shoes, purses or other fashionable things. Most people like fashionable things. Sometimes, you just can't help to click on the pictures to have a look at them. However, we need to tell you that you need to be cautious of unknown ads that pop up on your browser suddenly. The criminal hackers mainly target on something attractive and take them as tools to spread malicious programs because they do work effectively. Less people can resist fashionable things that sell at a discount. Certainly, we are not saying that all of pop-up product promotions are harmful. We are telling that criminal hackers usually bundle virus programs with some of the popular productions' pictures which contain link to malicious websites. You ought to figure out if the pop-ups are safe before you click on them. Besides, Security Tool program also is bundled with software package. You should be careful with those popular free game and other entertainment software packages. Though they provide this kind of software for free, they will get much more money by bringing scam programs after you install them on your system. Therefore, you had better download reliable software from official websites. Knowing this information, you will be able to avoid Security Tool and other malicious programs easily.
What Can Fake Security Tool Do?
Security Tool is a well-designed program that can carry out harmful activities as soon as it sneaks into your system. It will pretend to scan your system without your permission. Later, scan results will tell that your computer is infected with harmful virus. It states that viruses can not be removed at that moment and you have to call the given number for remote tech support. Seeing this alert, you may choose to open your security program to confirm and remove the viruses. Unfortunately, this nasty program blocks your security program. When you click on your Norton, Avira or other reliable security programs, it claims that your security program has been infected with virus and is not available to use. In this case, it seems that calling the given number for remote tech support is the only choice. In fact, the threats Security Tool lists do not exist. The real threat is Security Tool itself. It is trying to scam money from you. If you call this Security Tool company, they will persuade you to buy their product. Do not believe that their product can remove virus. It is just an ad-supported program which will bring real computer threats to do further damage to your system. If you still believe that the listed threats do exist on your computer. You can disconnect your computer from network to see if the threats are still there. After you confirm Security Tool is fake, remove it out of your system immediately.
Manual Removal Guides:
Removing the Security Tool Fake Antivirus seems to be difficult for ordinary computer users, even those famous antivirus programs cannot do that successfully. Hence, manual removal can ensure that the stubborn virus will be gone completely. As mentioned above, manual removal needs professional knowledge, because the lack of experience may cause errors resulting in some other unpredictable problems. The following guide provides a general concept of the removal. You may not be able to find out some certain files for the virus can be changed. If you fear the loss of important data, please consider making a backup before starting the removal.
1. Restart the Infected Computer into Safe Mode with Networking
(* Usually the malware will be temporarily disabled in Safe Mode which will provide users a chance to get this problem fixed. If you are still getting the virus popup in safe mode with networking, please try safe mode with command prompt instead.)
Restart your computer, immediately, quickly and repeatedly hit F8 key before the Windows start-up screen shows. Select "Safe Mode with Networking", and then press Enter key.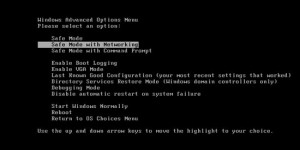 2. Stop the Processes Related to Security Tool Fake Antivirus in Windows Task Manager
Press Ctrl+Shift+Esc keys together and end the virus processes in the Processes tab of Windows Task Manager.

3. Show Hidden Files
(1). Press Win+R to get Run window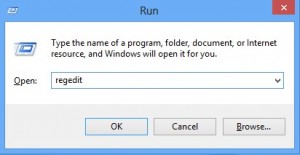 (2). Type Control Panel in the Run window and hit enter to get Control Panel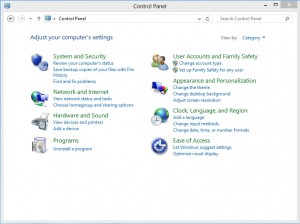 (3). Click on Appearance and Personalization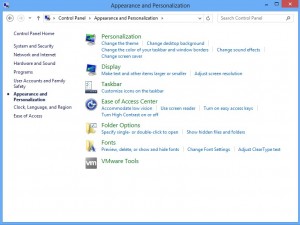 (3). Click on Folder Options

(4). Click on View tab in Folder Options window
(5). Tick Show hidden files, folders, and drives under Hidden files and folders tab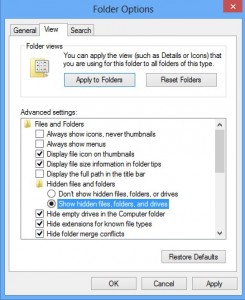 (6). Click Apply to take effect, then click OK at the bottom of the Folder Options window
4. Delete Virus Files
(1). Using Registry Editor to delete or adjust all the related registry entries of Security Tool scam virus
*Guides to open Registry Editor:
Press Win+R key together to get the Run box, type in 'regedit' then click OK, Registry Editor window will pop up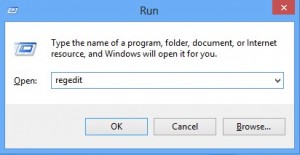 (2). Find out and remove the associated files of this fake Antivirus
Video Shows You How to Safely Modify Windows Registry Editor:
Conclusion
The criminal hackers design viruses in a professional way. It is very difficult for computer users who know little about computer knowledge to identify which program is a virus because it disguises itself well as a legit and useful program. Many computer users lose money for this reason. In addition, it has the ability to block your original security program. In this way, you are not able to protect your computer after fake Security Tool sneaks into your system. Virus removal becomes a tough task. Luckily, you can remove Security Tool manually. Just locate all of its files and delete them one by one.

Published by & last updated on April 13, 2016 11:26 am