I have to admit that my android phone is infected by a nasty virus with a name GVU. I may download some malicious apps without awareness, and in this way unfortunately my phone is attacked by the cyber criminals. It makes me so annoying that my phone is messed up by the virus. I was scared at first as my phone has never run into this kind of terrible situation. Thank for the help from one of my friends who points out that it is only a scam virus aiming to cheat you to pay for it. Those who design those kinds of viruses must have a black heart. After accepting the unfortunate fact, I try to figure out a way to get rid of it completely. Is anyone can help me out of the problem? Any suggestion is highly appreciated.
Is the GVU Virus Screen on Android Phone Real?
GVU Virus is rampant on the Internet around German area. As the mobile market is growing rapidly in recent year, the mobile phone has gradually become the target of cyber criminals. It is not so safe to surf the internet, and many suspicious apps disguise themselves as friendly free ones to luring you to download them. Once installed, the virus hiding in it begins making chaos in your phone. Once your phone gets the virus, you will see some words in German describing something about Society for the Prosecution Association of Copyright Infringement. Don't be freak out by that. It just pretends to come from the enforcing authority and seize users' psychological weakness, tricking them to pay the50 EUR. Victims would believe they will surely get a code to unlock their phone once they pay the money. In fact,it is just a trick well-designed to fool you. The payment won't help you solve your problem at all. And what you can see is still the crazy blocked screen.

GVU Virus has become a lot of innocent victims' nightmare. You should not pay for the non-existent fine stated by it as it won't help unlock your phone at all and the trouble is still there. GVU is a legal bureau and will not take part in any online criminal activities. Remember that the police won't punish a person by locking phone alleging you have violated the law and ask you to pay the fine. It can be understood that no one wants to have something to do with the police, but paying the fine won't help you get out of this GVU warning you see on the phone screen as it is just a fake message. Actually, your device can easily get infected after you click malicious code or unsafe advertising pop-ups, visit pornographic website or open attachment from spam emails careless. Every time you power on the phone, GVU virus will pop up at once. It is not easy to delete the virus on phone devices since it lock you from doing anything.
Please Contact YooCare 24/7 Online PC Expert now if you don't know how to start the removal on your phone.

GVU Virus on Android Phone Screenshot: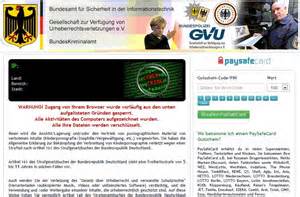 Know more about this virus:
1. Your mobile phone will under its control rapidly once it is downloaded.
2. It may damage the Android system.
3. It is not allowed to change phone settings or to download antivirus program.
4. It will ask for a ransom to unlock the phone.
5. You can't open other applications.
5. It is a big threat to your phone security and your personal information.
A Step-by-step Manual Removal Guide On Android Phone
1. Restart your phone to safe mode.
Note: When you reboot your phone into Safe Mode, your Android device temporarily disables all third-party apps that you've installed on it and lets you analyze the cause.
Safe Mode On Samsung Galaxy S4:
1.Turn off the device. 2. Press the power button to turn it on. 3. When the screen turns up keep tapping the soft Menu key that is left to the Home button till the device boots up.
If you have managed to select Safe Mode, you will see the text "Safe Mode" at the bottom left corner of the screen.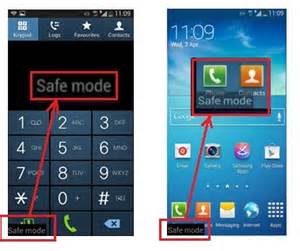 Safe Mode on Galaxy S3 and Others:
1.Turn off the phone. 2. Press the Power key to restart it. 3. Press and hold the Volume Down key till the device boots up (Galaxy S3 and others), Volume Up (HTC One and others), or Volume Down and Volume Up together (Motorola devices) when the vendor's logo appears.
2. Once you have put your phone in safe mode, contact an expert for further removal instruction.
Conclusion
Nowadays GVU Virus is considered as one of the biggest horrible threats widely spreading. And a lot of users were shocked to find their phones have been attacked by hackers. Though the name coming from legal authority, don't be scared and don't be taken in. This is a totally fraud which is created by cyber criminals. The attackers have tricked numerous users by locking their computers before. Now they turn their eyes on the growing mobile markets. You should keep in mind that it is just a hoax trying to scamming your money. And you need to do most is to learn how to avoid the virus intrude to your phone. And unfortunately, if your phone gets infected, the virus can lock the whole system you cannot use any anti-virus program to deal with it. In this case, you can use the above manual removal guide to unlock your phone.
Note: Manual removal needs sufficient professional skills. If you haven't enough expert skills, you may make some mistakes damaging your phone immediately. If you are not sure how to do, please contact YooCare PC experts 24/7 online for help.


Published by & last updated on September 22, 2014 10:12 am