Is your computer screen suddenly locked by a message from the United States Courts? Are you being accused of violating certain laws and regulations? Is this United States Courts wanting $300 message legit? Do you really need to pay for the fine? The answer is negative. This is actually a virus scam designed to cheat innocent computer users and it should be removed as soon as possible.

Computer Locked By United States Courts Virus – How to Remove?
United States Courts Virus (also called US Courts Virus) is a current ransomware that's wanting a fine of $300 in total from its victims to unlock their computers and get them out of any further illegal troubles. This computer issue has been very common in these days. Many computer users around the world have been attacked by such viruses including the well-known FBI PayPal Virus and the Department of Justice (DOJ) Ransomware. All these viruses are playing the same trick as getting innocent computer users to pay by threatening them with law violations and other illegal issues. No one wants to be accused with illegal issues or be caught to court or jail. Hence, even though this kind of Ransomware and other ransomware aren't common anymore, there are still computer users who would fall for such cyber criminal scams and help computer hackers benefit from these inappropriate behaviors. It's not very difficult to distinguish a ransomware from a legit warning message once you've learned the common characters of this United States Courts Virus and other similar members.

Generally, computer users who haven't behaved well online will be easily fooled by this malware. In the locking screen, the reasons of your computer being locked will be elaborated which are mostly about violating certain laws and rules of the States. And the specific reasons are mainly about watching child porn and other pornographic content online. Below are the reasons listed on the fake United States Courts $300 message:
Illegally downloaded material (MP3′s, Movies or Software) has been located on your computer.

By downloading or uploading, those files have been reproduced, thereby involving a criminal offense under 17 U.S.C.A. SS506(a) and 18 USCA SS2319 (2)(A)(B)

(a) Whoever violates section 506(a) (relating to criminal offenses) of title17 shall be punished as provided in subsection (b) of this section and such penalties shall be in addition to any other provisions of tile 17 or any other law. (b) any person who commits an offense under subsection (a) of this section–

(2)shall be fined not more than $250,000 or imprisoned for not more than two years, or both, if the offense
(A) involves the reproduction or distribution, during any one-hundred-and eighty-day period, of more than one ten but less than one hundred phony records or copies infringing the copyright in one or more sound recordings; or
(B) involves the reproduction or distribution, during any one-hundred-eighty-day period, of more than two but less than sixty-five copies infringing the copyright in one or more motion pictures or other audiovisual works.
These reasons of such ransomware are usually similar with each others. With the title of an authorized organization – the United States Courts, your personal details including your IP address and location, and even your image on the screen, this United States Courts Virus has certainly scared lots of computer users especially those who happen to have done what this virus accuses them of. But no matter how real and legit this message looks, there's no way that it can be real as this activity is only conducted by cyber criminals. You won't receive any phone calls, investigations or even visits from the police when you have this United States Courts scam message on your computer screen. The reason of your computer being locked is because the machine is infected by a virus. So there's absolutely no way of rushing to the payment part and pay the scammers online. To unlock your computer, manual removal is only needed to get rid of United States Courts Virus warning page away.
Not a computer expert and don't have much experience in dealing with this United States Courts Virus? Contact YooCare Online PC Experts now to get help right away to save your computer in time.

A Screen-shot of This United States Courts $300 Locking Page
From the following page we can see in the title: United States Courts. Your Computer Has Been Locked. Once your computer is attacked by this ransomware, you will get a pop up of this warning page out of nowhere blocking you from accessing the computer as it's taken up the full screen. To get rid of this blocking page, according to this United States Courts Virus, you will need to pay a fine of $300 in total within the limited 48 hours:
This fine may only be paid within 48 hours, if you let 48 hours pass without payment, the possibility of unlocking your computer expires. All of your files have been encrypted, any attempt to unlock your computer by yourself will result in loss of all your data.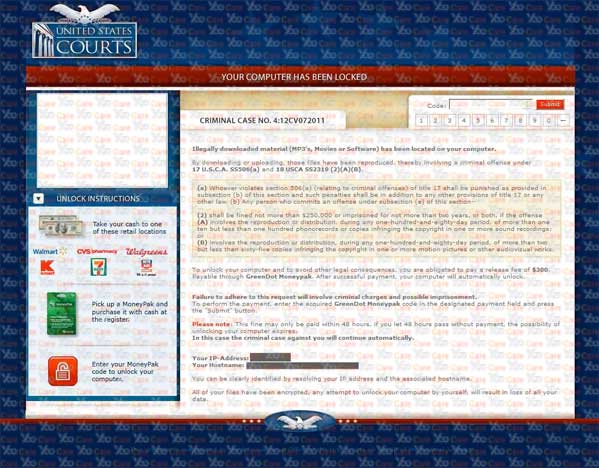 New United States Courts Virus Screenshot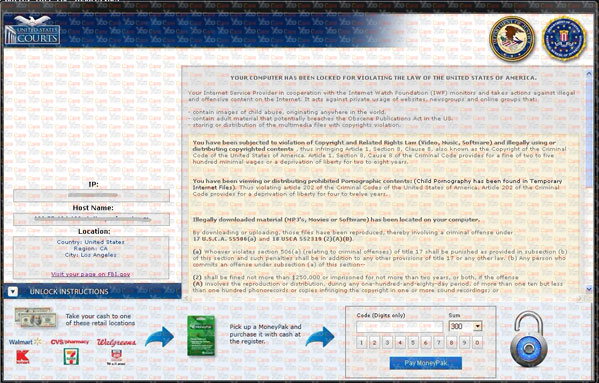 Although this locked message seems to be legitimate, you don't have to pay anything as it requests for unlocking your computer. This virus uses the name of United States Courts in order to frighten and scare inexperienced users. They mislead them into thinking that paying the fine is necessary in order to correct all the violation listed. Therefore, there are a large part of computer users tricked by this virus and they finally choose to pay $300 for unlocking their computer. Under such circumstance, they will lose their money and may even expose their personal information to the virus makers. Another people who would rather pay for this hoax is because the removal is quite difficult. The fake United States Courts Virus blocks your access to desktop, task manager and files so that people have no way to run any security programs on it. They are afraid of losing data on the computer so that they pay for this Ransomware. However, the only result they get is money loss and computer is still locked. Entering the Moneypak code doesn't nothing. Please remember that this is not a legitimate message from any government agency, victims are recommended to ignore it and continue reading the following removal guide to unlock the computer manually.
Step-by-step United States Courts Ransomware Manual Removal Guide
Since this United States Courts Virus has totally blocked you out of your computer, it's impossible for you to run antivirus check under this circumstance. And as a matter of fact, many antivirus programs have failed on this removal as this kind of ransomware can usually escape from these programs. If they can pick up this ransomware, they could have removed it in the first place without getting you into all these troubles. Hence, manual removal steps are listed in the following trying to remove this United States Courts ransomware manually.
Step A). Usually this United States Courts Virus will not pop up in Safe mode with networking. To put the infected computer in that mode, please restart the PC and then start hitting F8 key repeatedly before Windows logs in; when come to the safe mode options screen, use arrow key to highlight Safe mode with networking and hit Enter key. It will go through to desktop after loading files. Note: it is normal that icons will look bigger in safe mode with networking.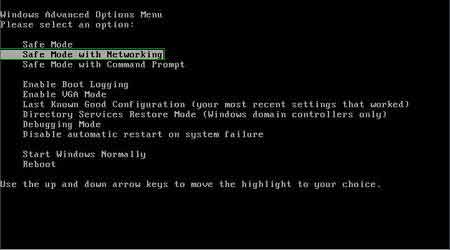 Step B). Press Ctrl+Alt+Del/ Ctrl+Shift+Esc at the same time to open the Windows Task Manager; under Process tab, scroll down to find anything related to [United States Courts ransomware] and End processes.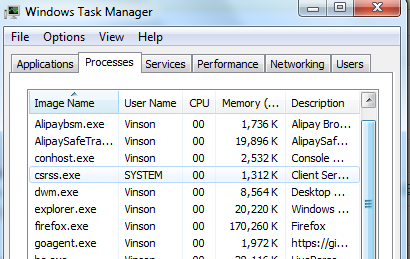 Step C). Go into Registry Editor to remove infected program files, .dll files and registry entries. To do so, press Windows+R keys to open Run box first; then type in regedit to search. Search through the following files and entries to delete them: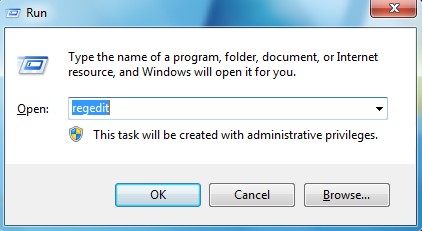 %AppData%\program\[random]\""
%AllUsersProfile%\Application Data\.dll
%AllUsersProfile%\Application Data\.exe(rnd)
HKEY_CURRENT_USER\Software\Microsoft\Windows\CurrentVersion\Run "[rnd].exe"
HKEY_CURRENT_USER\Software\Microsoft\Windows\CurrentVersion\Settings "\"
HKEY_LOCAL_MACHINE\SOFTWARE\Microsoft\Windows NT\CurrentVersion\Winlogon\"Shell" =[]
Similar Video Shows You How to Remove United States Courts $300 Ransomware
Conclusion
It is not a new thing today that a computer is locked by a fake police warning like this one called United States Courts Virus. There are many other similar ransomware designed with the same aim to threaten innocent users such as NSA Virus Scam, FBI Moneypak Virus, AFP Scam etc. As a matter of fact, all of these viruses are usually created by cyber criminals who want to scam money from unwary users. Even though this situation has been very common, there are still a large number of computer users being scammed by this kind of ransomware. The United States Courts Virus $300 Scam is believed to be one of the newly released versions of this ransomware. Computer users especially those from the United States will be targeted by this virus. But do not worry. This locking message doesn't represent the police or government. It's bluffing and trying to threaten you that you will have to pay the $300 fine in order to get your PC unlocked and get yourself out of any possible illegal troubles. But the money you spend will be sent to remote PC hackers instead. Unfortunately, your computer won't be unlocked after the payment is made. Even if it does, the virus isn't removed by paying. It may pop up another time in the recent future and ask for another fine. This scam won't stop until it's completely removed out of your computer. It is suggested users to remove United States Courts Virus manually to make sure it is gone completely without coming back.
Suggestion: Still being blocked out of the computer by this unpleasant threatening message from United States Courts? Contact YooCare 24/7 Online Experts now to get further assistance on removing United States Courts Virus scam completely.


Published by & last updated on January 7, 2014 2:19 pm