Are you recently staying in Germany? Has your computer suddenly been locked up by a warning notice entitled Bundeskriminalamt Pressestelle? Is this coming from the authorized German police? What can people do to get their PCs unlocked once they are locked by such warning page? Is there a fine involved? Will computers get unlocked after the payments or is this Bundeskriminalamt Pressestelle Virus just a scam? How does one verify it and what is the solution for this?
Bundeskriminalamt Pressestelle Virus Description
Bundeskriminalamt Pressestelle Virus is a warning page coming from Germany and is written in German. By now, computer users must have been very familiar with such kind of ransomware as there have already been a lot of them out there on the internet attacking computer users from all around the world. It can be treated as another version of the obnoxious Department of Justice virus (DOJ ransomware) but targets computer users mostly from Germany. This kind of ransomware is quite a popular computer phenomenon in these days. It should be known to all that this kind of warning page is not really from the police or government of the country. It's in fact created by computer hackers who want to scam computer users and collect as much money as possible. Once your computer screen is locked by this Bundeskriminalamt Pressestelle Virus screen, do not panic and go along with the fines. Having realized that this is actually a scam virus, you should try to remove it like getting rid of a computer virus instead of paying the requested fines.

Nowadays, as the FBI MoneyPak virus becomes a global issue, versions of different locations are also created at the same time to attack computer users. Bundeskriminalamt Pressestelle Virus is a German version of this ransomware. So if you happen to travel or live in Germany and get this scam virus screen, please look out. Any delay in the removal could cause unpredictable consequences on the computers. This Bundeskriminalamt Pressestelle scam is distributed through hacked web sites, malicious programs and even spam email attachments. Computer users who do not play well with the rules and non-behave while surfing online can be targeted by this ransomware easily. And even though the computers have been protected by antivirus applications well, they can still be attacked as this  Bundeskriminalamt Pressestelle ukash can escape from most antivirus programs. Computer users won't even notice when this virus gets in as it doesn't need permission from PC owners.
Once Bundeskriminalamt Pressestelle Virus successfully gets itself installed in a computer, it will pop up on the screen out of nowhere and block the owner out of his/her computer completely. One won't be able to gain access back in the computer but will have to threaten by this Bundeskriminalamt Pressestelle ukash screen. Reasons of why it locks your computer screen are listed in the warning page in German. Mostly, the country laws are involved in order to scare computer users. Besides, the solution is also listed in the page which is to pay an amount of 100 Euros fine through Ukash or paysafecard within the limited time period in order to get your PC unlocked and get you out of any further criminal troubles. With your personal info including the IP address and captured images on the Bundeskriminalamt Pressestelle Virus screen which have made it more deceitful, computer users are easily scared by it as it looks very real and legit. However, the payment will not be sent to the nation account but will be sent to computer hackers'. Computer screens won't be unlocked either after the payment is done or the time period is elapsed. Until now, you have been scammed 100 Euros and you still need to figure out another way to remove this Bundeskriminalamt Pressestelle Virus.
Not a computer literate and have no idea on how to remove this Bundeskriminalamt Pressestelle ukash? Contact YooCare Online PC Experts now to get help as soon as possible in order to save your computer from all the possible messes.

Screen-shots of This Bundeskriminalamt Pressestelle Ukash Scam Virus
Bundeskriminalamt Pressestelle ukash with your IP address, locations and captured images on the top of the screen page: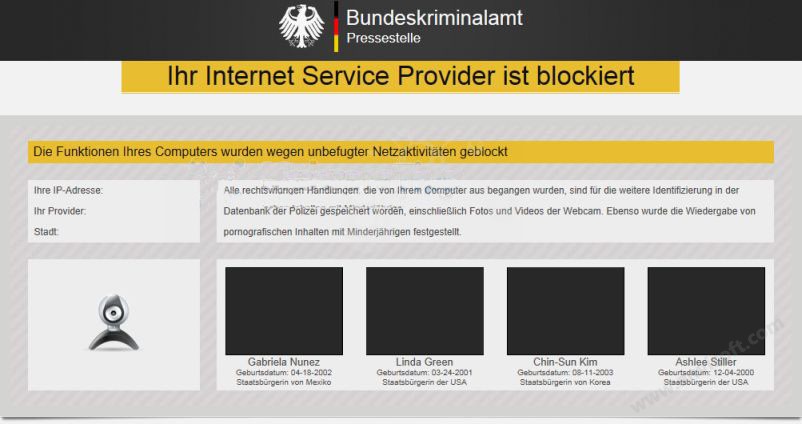 Reasons of why Bundeskriminalamt Pressestelle locks your computer: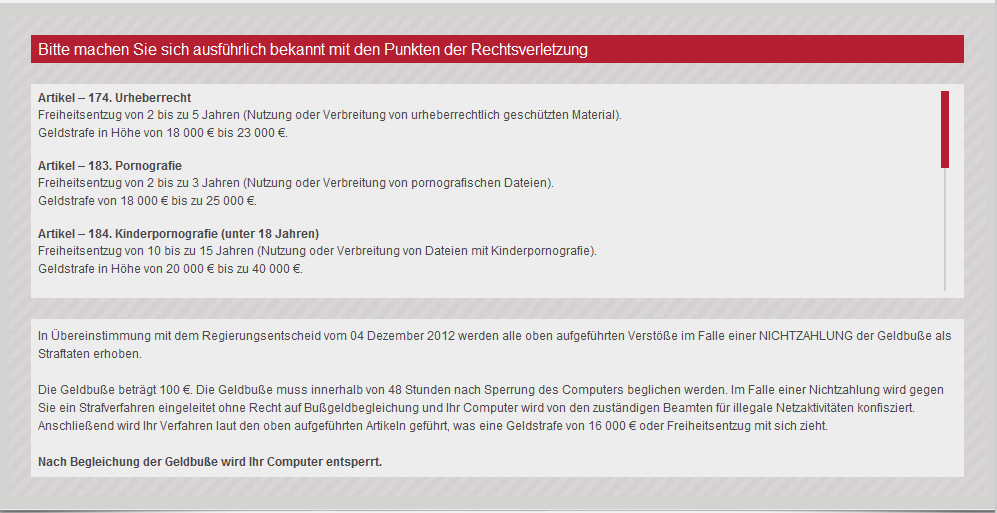 Payment is made through Ukash or paysafecard: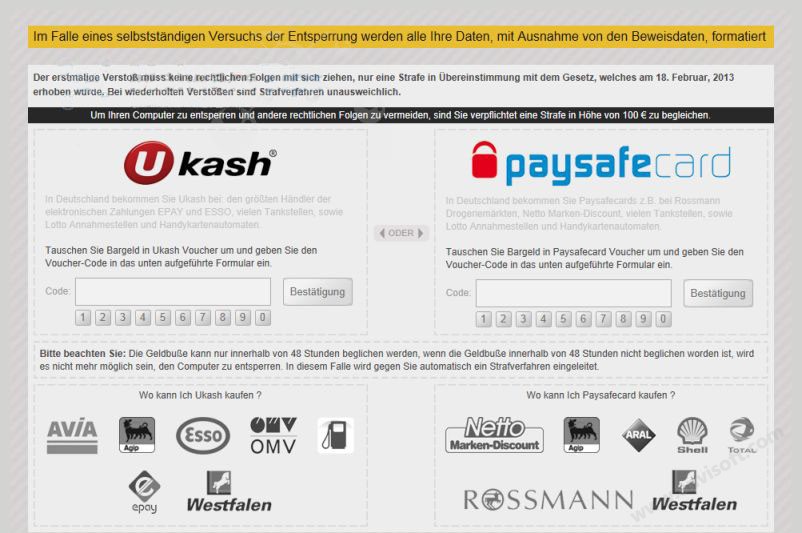 Some of the warning content you can see on the Bundeskriminalamt Pressestelle Virus screen:
Ihr Internet Service Provider blockiert
Die funktionen Ihres Computers wurden wegen unbefugter Netzaktivitäten geblockt […]
Bitte machen Sie sich ausführlich bekannt mit den Punkten der Rechtsverletzung
Artikel— 183. Pornografie […]
Artikel— 184. Kinderpornografie (unter 18 Jahren)
In Übereinstimmung mit dem Regierungsentscheid vom [date] werden alle oben aufgeführten Verstöße im Falle einer NICHTZAHLUNG der Geldbuße als Straftaten angesehen. Die Geldbuße beträgt 100€. Die Strafe muss innerhalb von 48 Stunden nach Sperrung des Computers beglichen warden.
A Step-by-step Manual Removal Guide
To completely remove this Bundeskriminalamt Pressestelle Virus, manual removal is suggested here as it guarantees a complete removal. By manually removing this virus, one will need to go through files under many locations to check and delete the associating ones. Also, the virus files can change their names and locations as time goes on. Hence, advanced computer skills are required during the removal process in case any unpredictable consequences might happen. A backup of important files and programs is also suggested if you don't have much experience and don't want to mess up. Then please start removing this Bundeskriminalamt Pressestelle ukash from the steps below:
Step A). Usually this Bundeskriminalamt Pressestelle Virus will not pop up in Safe mode with networking. To put the infected computer in that mode, please restart the PC and then start hitting F8 key repeatedly before Windows logs in; when come to the safe mode options screen, use arrow key to highlight Safe mode with networking and hit Enter key. It will go through to desktop after loading files. Note: it is normal that icons will look bigger in safe mode with networking.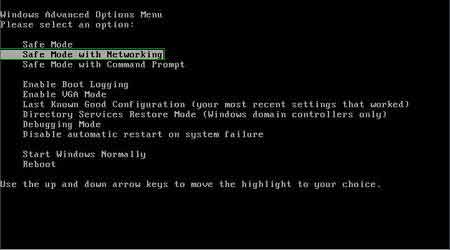 Step B). Press Ctrl+Alt+Del/ Ctrl+Shift+Esc at the same time to open the Windows Task Manager; under Process tab, scroll down to find anything related to [Bundeskriminalamt Pressestelle Virus] and End processes.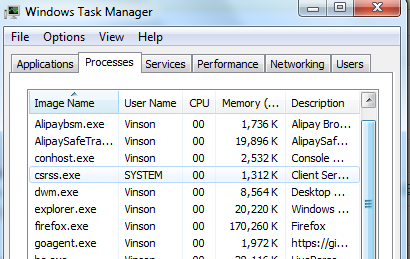 Step C). Go into Registry Editor to remove infected program files, .dll files and registry entries. To do so, press Windows+R keys to open Run box first; then type in regedit to search. Search through the following files and entries to delete them: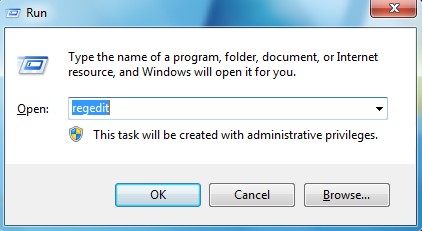 %AppData%\program\[random]\""
%AllUsersProfile%\Application Data\.dll
%AllUsersProfile%\Application Data\.exe(rnd)
HKEY_CURRENT_USER\Software\Microsoft\Windows\CurrentVersion\Run "[rnd].exe"
HKEY_CURRENT_USER\Software\Microsoft\Windows\CurrentVersion\Settings "\"
HKEY_LOCAL_MACHINE\SOFTWARE\Microsoft\Windows NT\CurrentVersion\Winlogon\"Shell" =[]
Similar Video Shows You How to Remove Bundeskriminalamt Pressestelle Ransomware
Conclusion
Bundeskriminalamt Pressestelle Virus is just another version of this kind of ransomware out of hundreds. When this ransomware started with the FBI MoneyPak virus, lots of computer users around the world especially those from the United States have been scammed because it looked so real! Even now when this phenomenon has been out here for more than four months, there are still some computer users who will buy this trick and hence help remote computer hackers benefit. Reasons listed on the warning page include violating laws and viewing porno or forbidden content online. Computer users who visited porn sites before this virus will be threatened the most as they did commit the activities that can cause this locking screen. However, no matter how Bundeskriminalamt Pressestelle ransomware looks legit and even has your photos on the screen, it's still a virus that's from computer hackers instead of the police or government. As long as this point has been cleared to you, you should try to remove this ransomware off your computer ASAP. Usually antivirus applications will fail on the removal of this Bundeskriminalamt Pressestelle Virus. One will need to gain access back in the computer first and then remove this virus manually.
Suggestion: Still being blocked out of the computer by this Bundeskriminalamt Pressestelle Virus page? Contact YooCare 24/7 Online Experts now if you are not able to remove this ransomware completely by your own. A complete removal is urgently needed to prevent possible damage from happening.


Published by & last updated on May 10, 2013 10:26 am