Why am I suddenly blocked out of my own laptop by a warning page from the Policía Nacional del Ecuador? Have I done anything wrong online to cause this trouble? Do I really have to pay to get myself out of troubles that I might not be in? These are the similar questions that one will ask when their computer has this Policía Nacional del Ecuador virus pop up. It is actually a huge trap waiting for its victims to be panic and pay the requested fines. But all in all, how does one remove this block page from Policía Nacional del Ecuador scam?
Policía Nacional del Ecuador Virus Isn't Real
Policía Nacional del Ecuador Virus is another version of the very popular ransomware kind that will pretend to be the national police or organization and ask you to pay a certain amount of fine in order to unlock your computer. Because of its deceitful appearance, many computer users especially those from Ecuador have become very anxious and been tricked. Similar to the PCeU Virus and United States Department of Justice virus, this is just another version that mostly targets PC users from Ecuador. However, judging from experiences, this scam virus won't stay in a certain place or area. With the ability to spread over different networks, computer users from different locations can also get stuck with this virus. It is the same situation as the well-known FBI Moneypak virus. PC users from outside of the United States including Canada, Australia, and even some European countries also come across the same virus on their computers. Most importantly, paying will not help you solve this problem. Because instead of sending the requested fines to the national account, you are sending money to PC scammers who create this Policía Nacional del Ecuador Virus!

Once computer is locked up by this screen, one will no longer have access to the computer because of the warning page. You may not notice anything weird before the pop up. This Policía Nacional del Ecuador Virus screen can pop up out of nowhere and lock your computer screen completely. On the warning page, you will be able to see your personal information including IP address and location ect. If there's a webcam, it can be turned on automatically as well capturing your image. For the reasons, it states that you have violated certain laws and regulations including several chapters. For instance, you may have distributed pornographic content online. Then there's the solution which is to pay $100 within the next 72 hours. If the time expires and you still haven't paid, another criminal case will be initiated automatically against you. Ways of payment are also stated on the warning page. The most popular way usually will be paying through Ukash. Hence, this Policía Nacional del Ecuador fake police warning can also be called as Policía Nacional del Ecuador Ukash Virus. For more details:
¡ATENCIÓN! Su OP (ordenador) está bloqueado debido a al menos una de las razones especificadas siguientes.
Usted ha violado <> (video, música, software) […]
Usted ha visto o distribuido el contenido prohibido pornográfico […]
La distribución de spam o una otra publicidad ilícita se ha efectuado desde su OP (ordenador) como una actividad con fines de lucro o sin su conocimiento, su OP (ordenador) puede ser infectado por malware. […]
El importe de la multa es de USD $100 (US Dólar). Usted puede pagar esta multa por Ukash.
However, paying is definitely not the solution here. This Policía Nacional del Ecuador isn't real and has nothing to do with the real police. It just uses the authority of the police to threaten its victims to make the payments. Once the payment is done, computer scammers will receive this money. If luckily enough, your computer screen will be unlocked afterwards. BUT, this Policía Nacional del Ecuador virus is still in your computer waiting for its second time to pop up! Usually, computers won't get unlocked when the payments are made.
Manual removal is suggested here in order to remove Policía Nacional del Ecuador virus. Contact YooCare Online PC Expert now if you don't have any experiences in this field. Any lack of expertise could lead to more unpredictable consequences.

A Screen-shot of This Policía Nacional del Ecuador Fake Warning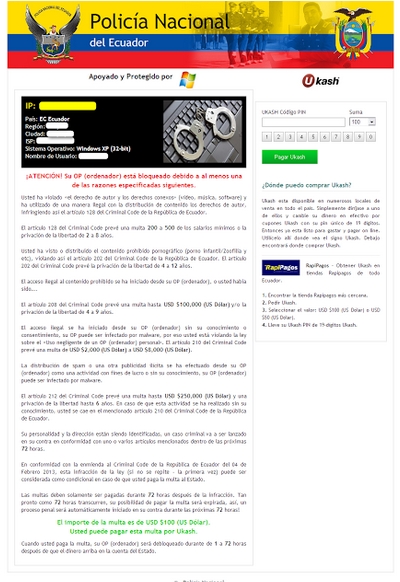 A Step-by-step Manual Removal Guide
Step A). Usually this ransomware will not pop up in Safe mode with networking. To put the infected computer in that mode, please restart the PC and then start hitting F8 key repeatedly before Windows logs in; on the safe mode options screen, use arrow key to move down to highlight Safe mode with networking and hit Enter key. It then will go through to desktop. Note: it is normal that things are bigger in safe mode.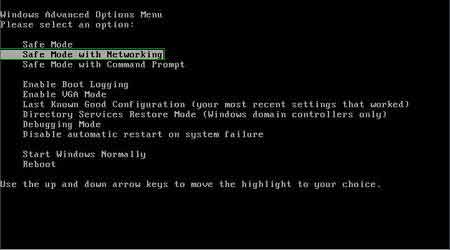 Step B). Press Ctrl+Alt+Del at the same time or right click on the bottom task bar to open the Windows Task Manager; under Process tab, scroll down to find anything related to [Policía Nacional del Ecuador Virus] and End processes. In that way, it will stop the virus screen to pop up if it's still going to come up in safe mode with networking but may take some time to do so.


Step C). Go into Registry Editor to deal with infected program files, .dll files and registry entries. To do so, press Windows+R keys to open Run box first; then type in regedit to search. Search through the following files and entries to delete them: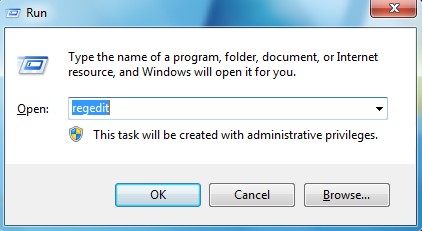 %AppData%\program\[random]\""
%AllUsersProfile%\Application Data\.dll
%AllUsersProfile%\Application Data\.exe(rnd)
HKEY_CURRENT_USER\Software\Microsoft\Windows\CurrentVersion\Run "[rnd].exe"
HKEY_CURRENT_USER\Software\Microsoft\Windows\CurrentVersion\Settings "\"
HKEY_LOCAL_MACHINE\SOFTWARE\Microsoft\Windows NT\CurrentVersion\Winlogon\"Shell" =[]
Similar Video Shows You How to Remove Policía Nacional delEcuador Virus
Conclusion
Different versions of this kind of scam virus can be created every once in a while. As we can see, this Policía Nacional del Ecuador Virus has reached to the computer users in Ecuador. Hence, as long as a computer is connected to the internet, no matter where it locates, a virus like this ransomware can seize its chances and sneak in without consent from PC owners. Is antivirus software not being able to catch this virus? An antivirus application can't catch this kind of virus because of its specialty. It might also be disabled once this ransomware is in. Reasons for causing this infection may match with some of the statements on the warning page. Because computer easily becomes vulnerable when you are viewing online porn or installing unfriendly software that might come together with Trojans. However, it definitely has nothing to do with breaking laws. This Policía Nacional del Ecuador Virus says so just because it wants you to pay. Up until now, we've come across many versions of this ransomware. With a few researches online, you will be able to see that this is actually a scam. It's not real. Thus you don't need to believe anything it says. The most important thing to do is to remove it ASAP!
Suggestion: Still being blocked out of the computer by this Policía Nacional del Ecuador Virus? Or is it still popping up after the $100 fine is made? Contact YooCare Online Expert 24/7 now for further assistance and to save your computer from any possible losses.


Published by & last updated on April 7, 2013 3:48 am