Troj/ZAccInf-B is a rootkit that produces a dummy device named Max++. Under this device object, there is a code named ZeroAccess. Troj/ZAccInf-B can help dangerous virus and malware provide a place for hiding. It is a rogue program that helps virus to escape the scan of the antivirus. It is a malware dedicated to protect another malware. This rootkit needs to be removed immediately since it can improve ability of surviving for virus. This rootkit creates a file with extension .exe in Windows system folder and allows hackers to remote access all system files and all data files of your PC. This rootkit also can create some false registry entries into computer system. These above files and registry entries may occupy large place of system resource, which make computer slow down. Troj/ZAccInf-B may hide deeply in computer system, which make antivirus cannot catch it and delete it definitely. This rootkit is very dangerous to computer security and user's financial information. After you realize that your computer is infected with this virus, please remove it as soon as possible.
If you have some problem dealing with Troj/ZAccInf-B manually, you are welcome to contact with YooCare 24/7 Online Expert anytime you are available. YooCare will help you with any kind of PC problem.

What Troj/ZAccInf-B Will Do?
1. Your computer screen will pop up many ads while you are not getting with network.
2. It records your keyboard inputs and data, then send them to remote hackers, which is a big threat for your financial security.
3. It disables your other legal applications and downloads and installs other illegal program into your computer.
4. It acts as browser hijackers and tracks your browsing activity and plays with your cookies.
5. It also downloads some malicious files on to your system
6. It is not found out easily on your system and is hard to uninstall
7. It keeps on updating itself and makes necessary changes to your system.
Why Do You Need to Remove This Rootkit from Your Computer Immediately?
This rootkit is a big threat to your computer system and your financial security. It occupies your great place of your system and creates many unsafe files and registry entries that cannot easily found out and deleted. It takes control of your system and prevents your legal application from working. This rootkit disturbs your common activities of computer. Therefore, you need to remove the rootkit virus immediately.
The Most Effective Way to Remove Troj/ZAccInf-B -Manual Removal:
Step 1: Press CTRL+ALT+DEL or CTRL+SHIFT+ESC. Open the Windows Task Manager.
If that didn't work, try another way. Press the Start button and click on the Run option. This will start the Run tool. Type in taskmgr and press OK. This should start the Windows Task Manager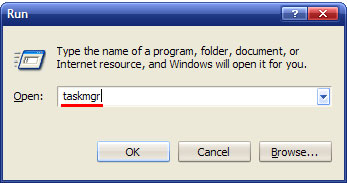 Step 2: Within the Windows Task Manager click on the Processes tab. Find the process associated with Rootkit.Boot.Cidox.b.Then scroll the list to find required process. Select it with your mouse or keyboard and click on the End Process button. This will kill the process.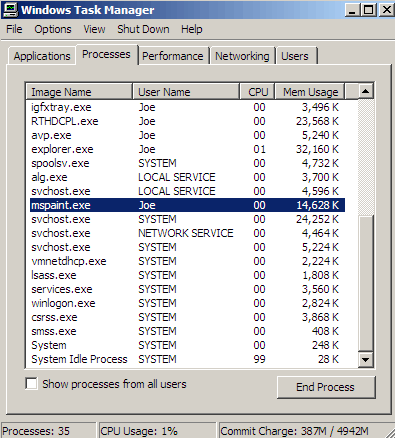 Step 3: Delete malicious registry entries and files
To sum up: From the above passage, you can realize Troj/ZAccInf-B is turning to be a dangerous rogue program. The main threat of this malware is that it redirects your search results to unsafe websites contains false contents, which bring you into a scam. This malware makes your system be shown into threat and even use antivirus delete it, it will come back to users' computer in a minute. It cannot be completely removed by antivirus. It can protect other viruses and malware. Therefore, it is important to remove this rootkit immediately before it brings more chaos to you. If you encounter difficulties to handle this virus according to above passage, your computer may be infected with its variant of Troj/ZAccInf-B. Manual removal is a hard work with great risk. You need to remove all the virus infected files and registry entries manually. If you have not sufficient expertise in dealing with program files,.dll files and registry entries, it may lead to mistake damaging your system. If you have some problem dealing with this rootkit manually, you are welcome to contact with YooCare 24/7 Online Expert anytime you are available. YooCare will help you with any kind of PC problem.
Note: If you found it is difficult to follow the removal guide above, please contact with YooCare PC experts 24/7 online , YooCare experts will help you remove Troj/ZAccInf-B from your computer completely.


Published by & last updated on August 12, 2012 11:14 am