When you search for your favorite websites, you are just redirected to unwanted web pages frequently. How frustrated you are only to find that your computer is seriously messed up by the malicious virus. Follow the manual removal steps below to safely delete the harmful hijacker from your computer rapidly.
What is Searchnu.com/421 redirect virus?
Searchnu.com/421 is a malicious browser hijacker that redirects your website search results mainly on Google Chrome to unwanted and hazardous websites. Its functions and appearance are just similar to legitimate website search tool. In fact, it is a horrific redirect virus that changes your homepage and browser settings to interrupt your browser activities terribly. Annoying pop-up advertisements and harmful content attachments appear on your screen every time you execute the browser tasks. Once infected, your Internet connection is easily broken off for the virus endangers your Internet environment in all aspects. Especially, the hijacker is designed by remote hackers who aim at visiting your computer secretly without your permission, and it traces your browser history to steal your valuable information such as banking account, user name and password. The browser hijacker does not only attack your network activities, but also damages your PC unexpectedly. It modifies your system settings, browser settings and desktop image randomly. Moreover, the virus messes up your files to make them corrupted. You'll get very slow PC system performance in many aspects such as starting up, playing online games and surfing the web and so on. The dangerous redirect virus hacks your system, processes and programs with other potential threats such as Trojan and rootkits. In order to get rid of the dangerous browser hijacker, you need to take steps to remove it from your PC instantly and entirely.

If you want a fast recover of your computer, contact with YooCare Expert now to leave the problems with professionals. Or you can do the manual removal on your own by following the instructions given below.


Screenshot of Searchnu.com/421: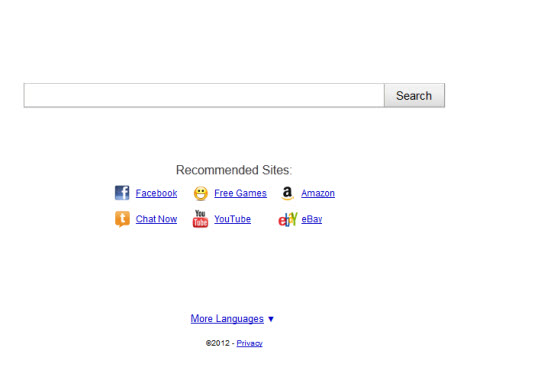 Summary of Searchnu.com/421 infection:
The malicious browser hijacker is distributed by cyber criminals to invade your computer for your privacy and security on purpose.
It displays lots of dangerous pop ups and spam email attachments on your screen.
It endangers your Internet environment by redirecting your specified websites, changing your browser settings and tracing your browser habits.
Once the fake antivirus software is installed, it destroys your computer eventually by attacking your system, processes, files and folders.
The harmful redirect virus modifies homepage and causes your network paralysis and system frequent crash.
What is the most effective method to eliminate the tricky browser hijacker completely?
Searchnu.com/421 is a stubborn redirect virus that endangers your browsing environment and invades your computer without precaution. Such a malicious hijacker can sneak into your PC when you visit harmful contents such as websites and spam emails. Once it is installed in your PC, it hacks your system, processes, programs and files seriously. Even your antivirus program can't escape the great damage for most of its functions are terribly corrupted by the risky virus. As a result, it is unable to help you fully wipe out virus infections and other threats from your PC. Facing such a situation, manual removal is highly required. To illustrate, PC experts are mastered in finding out routes of the redirect virus infection and deleting every infected item and potential threats from your computer eventually without any remaining danger. Furthermore, manual removal with the help of PC experts online is more efficient than that of technicians in stores. Therefore, it is high time for you to get a PC expert online to completely terminate the hostile browser hijacker from your computer.
Instructions on Removing Searchnu.com/421:
1. Reboot your computer in Safe Mode with Networking: before windows starts, tap "F8" constantly. Choose"Safe Mode with Networking" option, and then press Enter key.


2. Press Ctrl+Alt+Del keys together and stop Searchnu.com/421 processes in the Windows Task Manager.
3. Search for all infected files and registry entries and remove them from your computer as follows:
%UserProfile%\Desktop\
%UserProfile%\Start Menu\searchnu.com
%UserProfile%\Application Data\Microsoft\Internet Explorer\Quick Launch\
HKEY_CURRENT_USER\Software\Microsoft\Windows\CurrentVersion\RunOnce\searchnu 421*random things
HKEY_CURRENT_USER\Software\Microsoft\Windows\CurrentVersion\RunServicesOnce
4. After you finish the above manual removal steps, you'd better reboot your computer and get in normal mode to take effective.
Video shows you how to Successfully modify Windows Registry Editor:

Note: If you have failed to eliminate Searchnu.com/421 redirect virus, please contact YooCare expert for a fast and professional help.


Published by & last updated on June 1, 2012 1:34 am