YouTube is very famous all over the world. It allows users to watch and share videos any time they want. However, it is not available in some countries and regions. YouTube has been blocked by their government. Firewall, censorship system and other projects have been created to stop their people from accessing this video site. In this article, we will illustrate how to watch blocked YouTube videos not available in your country. In order to make brief, we will take blocked YouTube in China as an example because China has the most advanced and powerful firewall in the world.
Is YouTube Blocked in Your Country?
Can you watch YouTube in your country? YouTube is one of the most popular video-sharing sites. It has been famous in many countries. However, YouTube has been blocked in some countries like China, Pakistan, Syria, and Turkmenistan. It was also mostly blocked in Germany from YouTube's side due to disputes between GEMA and YouTube over royalties until they made peace in 2016. Except for those disputes, YouTube is loved by the world. Millions of amazing and useful videos have been uploaded and shared on the platform with a huge number of registered users. It is a library of videos which concludes various contents ranging from movie trailers to amateur videos of pets. Professional movies from Hollywood and interesting videos from pet lovers all are available for you. You also can search video about belly dance to learn how to dance by yourself at home with the useful video guide. You are allowed to comment the video you like. Besides, you can post your own video to share your special moments with your friends and even strangers. In this way, you can meet people who have similar hobby and discuss with them easily on the Internet. Anyone with an Internet connection can enjoy the video with high quality. You only need to create a YouTube account or associate your YouTube account with your global Google account. What if YouTube is blocked in your country?
Reasons Why YouTube is Blocked in China
Owned by Google, YouTube also is one of those social media applications that were deemed to be harmful during the 2009 riots in the China. According to the Chinese authorities this application may provoke the Chinese people or may hurt their religious or social feelings by giving them the content that is suitable for them. Hence, along with Facebook and other social media application YouTube is also banned in China. You cannot use YouTube with the help of the Chinese servers neither on the browser nor on the phone application. How can they block such a great service on the Internet? The Chinese government has the most complicated firewall to support their Internet censorship. It blocks those apps as well as the tools that are used to bypass it. Therefore, it is very necessary to select the right tool to watch blocked YouTube videos in China. YouTube mainly is blocked in developing countries as their government think the stable of their society can be affected by the western conflict thought easily.
How to Watch Blocked YouTube Videos in Your Country?
How to bypass the censorship and unblock YouTube in your country? Actually, it is quite simple. YouTube does not work in some particular countries. That means it has something to do with your location. Once your location is changed into the right one, you can access YouTube while you don't have to move at all. All you have to do is target the particular IPs which give away users' locations on the Internet. For example, the great firewall will decline the request and give the error as a result when an IP address from China is trying to access to YouTube. It works the same in India and other similar countries. You need an IP which is permitted to access YouTube. The IP you choose can't be from China, Pakistan, Syria or Turkmenistan, but from the country where this video site is available. How to get such an IP address to hide your real location and circumvent the firewall? This is where VPN come into action. With the understanding of VPN, it will be clear to you that how we can access YouTube in your country.
What is a VPN? VPN stands for Virtual Private Network. It creates an encrypted and secure connection between you and the website you are visiting. The VPN server plays the role of a middleman between you and the website that you are visiting. Given that the network traffic between you and websites is encrypted like a tunnel, the ISP will have no idea of your traffic emerges without signs of who you are or where you're connecting from. The VPN server provides new IPs to replace your real IP. With the help of VPN, you will be able to safely watch YouTube any time in your country. No matter you are in China, Pakistan or India, select an IP outside your country.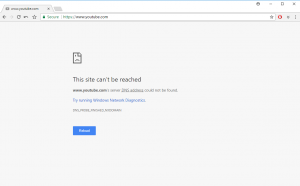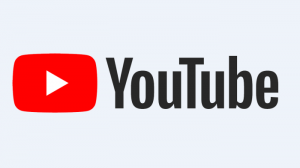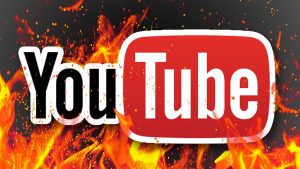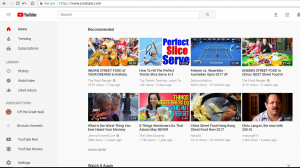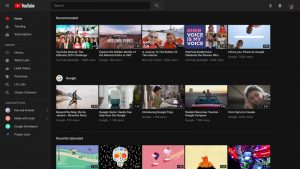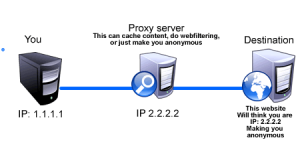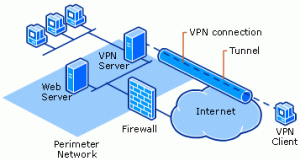 If you have any questions about how to watch blocked YouTube videos not available in your country, please live chat with YooCare Expert now.

Before you read the steps, let us tell you something important. Some VPN websites are filtered by the Chinese government almost every day, and hence there may be a possibility that some of these websites are not working anymore. So make sure that you have seen the updated VPN list before choosing one.
How to use VPN to unblock YouTube on iOS device in your country
Below you can see simple instructions how to access it in China.
1. Click Settings > General > VPN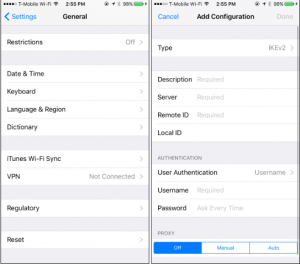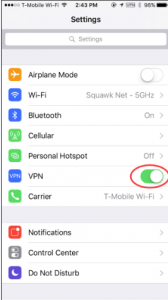 2. Tap Add VPN Configuration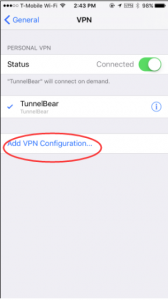 3. Select L2TP VPN and enter you VPN account data. You will receive your VPN server, username and password in the e-mail
Server address must be exactly as in your account data (without http://, www or any other symbols).
4. Save your VPN configuration. Once you have created VPN connection you can switch it ON and OFF on the main settings screen
When you are connected to VPN you can access YouTube without any restrictions.
How to use VPN to unblock YouTube on Android Device in your country
To use it on your Android device you need to make a VPN connection between you and VPN server. You do not need any additional software or applications. All you need is make a few simple steps:
1. Tap Settings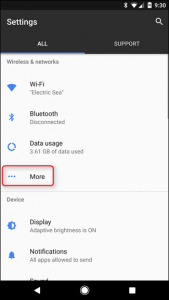 2. Select Wireless & Networks and tap on VPN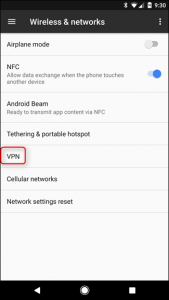 3. Add VPN Network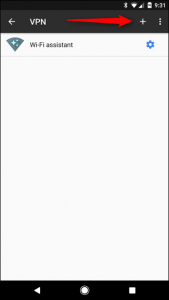 4. Input connection name (Sahrzad VPN), select the type of your VPN connection – PPTP VPN, input VPN server address from your account data. Please be carefully – don't use any additional symbols like spaces, http://, www, / …etc in the server address.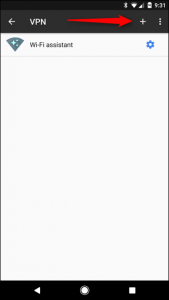 5. Input your Username and password that you received from VPN account service in e-mail.
Save it and tap Connect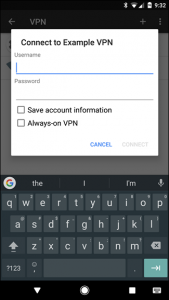 For connection to vpn server:
1. Select Home > Menu > Settings
2. Tap Wireless & networks
3. Tap VPN settings
4. The VPN connections you have added are present in the list
5. Tap the VPN you wish to connect to (Sahrzad VPN)
6. A dialog box will open asking for your credentials, enter them and click connect
When you are connected to VPN, you will see an ongoing notification in the Status bar on your Android device. If you are disconnected, you will receive a notification and an option to go back to the VPN settings section.
Notes:
1. Always choose the server that is near China so that one can get the fastest possible results.
2. These VPNs are not free of cost hence ready to pay some affordable price to get the access to the Telegram and other blocked websites.
3. Moreover, never search or do something that can be offensive to Chinese authorities something traceable by GFW.
Important things you need to keep in mind about a VPN service
How VPN works while you are trying to access a website?
In order to let you know the functions of VPN, let's talk about how it works in detail. You run VPN and click on link you want to visit. The browser sends encrypted your account & password and request to your VPN service first. Then, VPN service decrypts the communication and sends it to the targeted website. After the website receives data, it generates session cookie and send it to your VPN service. VPN encrypts the session data it received and then sends it back to your device. In this way, you can view the website you like after your browser received the session cookie. You may think that the process is too complicated and it will take a long time before you can access the targeted website. In fact, everything we mentioned above happens at an amazing and unbelievable speed. In the blink of an eye your request will be sent and everything will respond. Your Internet connection is secure, encrypted and extremely fast with VPN service.
Problems that you may meet while using VPN service
Problem 1: I can connection VPN service via 4G mobile data on my phone, but I can't connect it via WiFi hotspot? I saw WIFi signal bar there while it still used my mobile data.
The problem may be that WiFi hotspot sets limits on VPN connection. NAT of VPN, namely PPTP/L2TP has been limited. WiFi hotspot refuses to transfer your data to the VPN service.
Problem 2: I failed to visit some regular websites after I turned off VPN. I could access those websites before I first used VPN. I am a Chinese user and I use VPN service to access Google, Tinder, OneDrive,Dropbox, Vimeo, Facebook, Twitter and watch Youtube. Now, I can't visit my favorite Chinese websites in a normal way. I have to run VPN so that I can access them.
Firstly, there may be something wrong with your routing tables. Check your default route and VPN gateway.
Secondly, your DNS may have been hijacked. Check your DNS and scan your computer for malicious programs
Thirdly, it may be the mechanism network problem or Internet proxy. Check your Internet settings.
Fourthly, it may be caused by non-normal exit. Next time, remember quit it in a normal way.
Problem 3: I can't access local area network after I connect to VPN.
It may be caused by IP address conflict. Check your network line and correct the settings. Find your original gateway address via command.
Problems 4: Why I have blue screen after I run VPN?
Probably, your drive is not compatible with the VPN service you use. Besides, some anti-virus programs, game protection drive and bank security controls will bring blue screen when you use VPN.
Video shows How to watch blocked YouTube videos not available in your country
Kindly Reminder: If you have any question regarding how to watch blocked YouTube videos not available in your country and how to Set up VPN on your device, please live chat with YooCare online expert for help.

Published by Emerson L. Sullivan on December 3, 2017 6:54 pm and last modified on December 11, 2017 6:39 am.