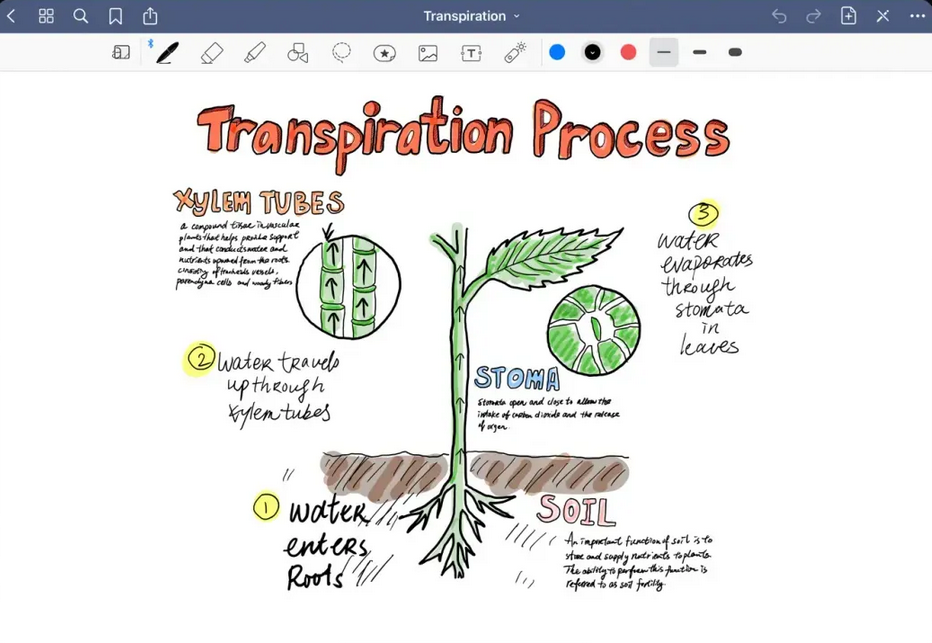 Welcome to this edition of AppWatch. We will regularly post latest apps and updates on this new column.

MarkEdit
Taio developer new work, open source free Markdown editor. A macOS-based Markdown editor: MarkEdit, which, unlike many Markdown editors looking for a business model, is completely open source and free on the Mac App Store.
In fact, in terms of form, this Markdown editor is a bit of a maverick: at a time when Markdown editors are looking for a cross-platform experience, MarkEdit has a macOS client and only a macOS client, and follows the design of the macOS native app as much as possible; other Markdown editors are looking for "what you see is what you get", and MarkEdit is more like a Markdown code editor than a writing tool. MarkEdit is more of a Markdown code editor, so you can't use it as a writing tool. But in contrast, the app is functionally pure – it's like the system's native TextEdit, but for writing Markdown content only; at 3MB, the app can quickly handle a 10MB Markdown document.
For example, if you're used to a WYSIWYG Markdown editor, you may only know part of the syntax and use the app's built-in handy features to complete the rest, but MarkEdit doesn't work at all, so I had some trouble seeing the hierarchy when adding a multi-level unordered list, and you can't even preview it into HTML, much less convert it to another format, which the developers mean – you can use Pandoc to convert it, not an editor to do it.
For example, MarkEdit still provides preview methods for sections that need to be previewed (e.g., tables, LaTex formulas), but in the form of a pop-up window. Grammar checking is also supported, and you can even use Grammarly directly to proofread text for grammar. Although small, you can set a variety of themes, control line height, auto-line feeds, and more.
MarkEdit is an open source Markdown editor for macOS that can be downloaded directly from its GitHub page or for free on the Mac App Store without any kind of in-app purchase.
Obtainium
Open source applications are always our first choice, but they are scattered to various sources such as commercial app stores, open source marketplaces, hosting platforms, and so on. How to update them is a real headache. Minority has previously introduced UpgradeAll, an update tracking tool for domestic developers, but it relies on background repositories when running and has a slightly less stable connection. If you have encountered such problems, you can take a look at Obtainium, which does not rely on its own software sources, as long as the hosting platform or open source app store continues to operate, then we can solve the pain point of update tracking in a one-stop shop.
Obtainium uses the Material You design style, and adapt the dynamic coloring and dark mode, I have to say that Material You and open source applications are a perfect match. In the principle of update tracking, Obtainium does not need a separate repository, but based on the release source of each application itself, including GitHub, GitLab, Codeberg, F-Droid and other public sources, but also for ApkMirror and SoourceForge such as download sites to provide support.
Obtainium itself does not support automatic detection of the list of applications in the phone, the use of users need to manually add the source of applications, Obtainium provides two ways to add, one is search, Obtainium supports search GitHub and Codeberg two sources, just type in the application keywords to provide links to relevant libraries, but also Obtainium supports direct importing of GitHub repositories under the GitHub username, but this approach can cause Obtainium to fail to match installed applications. Obtainium can also resolve the version number, architecture, and download address, and if it finds an update, then it will alert you on the home page.
In addition, Obtainium supports group management of applications, batch update, filtering and other functions, but compared to UpgradeAll, Obtainium does not have the exploration function of the class application market. Note that, because the application is directly from the corresponding platform for download, so the use of network configuration is required. If you also need a tool to track open source app updates, you can download Obtainium for free on GitHub or IzzyOnDroid.
Teleprompter
If you have the need to prepare for public speaking, then whether it's prep or formal speech, teleprompter can help you quickly familiarize yourself with the content of the speech in the early stage can also play a good role in supporting, memo. But usually we do not buy some specialized equipment for a speech or two, so the use of existing equipment to meet the needs is a good way.
Teleprompter is one such application. With Teleprompter, we can create scripts directly on the phone or import scripts that we have already done on other devices, Teleprompter supports importing .doc, .pdf, .txt and other formats, which is basically enough to meet the needs. After starting playback, Teleprompter can scroll sentence by sentence at the speed we set and highlight the current statement, thus achieving the effect of a teleprompter.
Teleprompter is a teleprompter as well as a video recorder as it further supports video recording, allowing us to record HD or UHD video and view script prompts in the upper part of the screen while recording, without the teleprompter content in the final recorded video.
If you need to record a relatively formal video, turn on Teleprompter's script mirroring mode and point the screen at the mirror for a higher quality recording using the phone's rear camera.
More conveniently, Teleprompter supports the use of Bluetooth keyboard, small remote control and other forms to control the script playback, so as to achieve better prompting effect, but the relevant features need to pay to unlock to experience.
If you happen to need such a tool, try Teleprompter. The app is free and has ads, and with a paid subscription you can turn off ads and get more useful features. You can download and use Teleprompter from the Play Store.
Verse
After the beta version last year, Verse, a collaborative block editor from the Impressions team, has been officially launched on the App Store as a mobile version, and the Andriod version is also in internal beta. As a productivity tool benchmarked against Notion, Verse is highly consistent with Notion in terms of application framework, so if you have experience using Notion, Verse will only be a lower barrier for you.
Verse also provides a template library with more than 50 templates, which can provide convenience for specific people, except for items that are used more frequently on a daily basis, such as weight loss plan, class notes, and tomato work method.
In terms of functionality, Verse also offers some services with localization advantages, such as you can quickly add modules like Baidu Maps, Baidu.com sharing, B-site video streaming, Tencent video streaming, etc. You can also quickly associate the content of Impression Notes under the same account in a document. The developers have also taken into account the problem of concentration when you write a manuscript by integrating white noise into Verse as well, and clicking the record button in the upper right corner turns on the background sound of a gurgling brook.
Verse also makes some intelligent attempts, such as adding "smart tags" function based on the previous color tags of Impression Notes, which will automatically generate multiple tags according to the document content, so that users can manage them later; the app also supports generating smart summaries and making smart recommendations, etc. In addition, Verse has a built-in feature called "Knowledge Star Map", which is somewhat similar to Obsidian's relationship mapping and automatically generates a structured map based on document data to relate information or knowledge points, which is very useful for some classroom notes.
After trying out these unique features, it's time to talk about the pitfalls of Verse. As a workbench based on the Impressions cloud service, Verse is not as intermittently "completely inaccessible" as Notion, and is much more efficient to work with. However, under normal circumstances, Verse loads slower than Notion, especially when creating a new document from a template, and if you click "Apply this template" in the top right corner when changing templates without waiting for the template to load, you will most likely get a document with the wrong template. Although we don't have strict requirements for Internet speed when editing documents, the experience of having to wait for a template to load from time to time is a bit disruptive.
Second, Verse is less flexible than Notion in terms of dragging and dropping modules; Verse mainly uses the "split column" tool in the right-hand column to adjust the page layout, and the current module row must be split before it can support multiple columns, so you can't directly drag and drop other modules in parallel with the current module, which is especially noticeable since I often drag and drop to adjust the document structure. Once again, the mobile version of Verse is not very mature at the moment, as templates and advanced modules are not yet supported, and editing is mainly done on the desktop or web side.
The main highlights of Verse, such as the aforementioned smart features, require a super membership to access. The app is currently only available on a yearly basis, and there is no free trial period. However, Impression Notes and Verse membership services are currently interoperable, so if you are already a user of the Impression Notes system, you can take advantage of this free experience. You can download Verse for free from the App Store, and the desktop client can be downloaded from the official website.
RescueTime
RescueTime is an old-school time tracking tool that should be familiar to most efficiency buffs who are passionate about time management. Although a new version was released the year before, the RescueTime team has kept a slightly lower profile, not only by not directly replacing the old RescueTime, but also by not making too much of a fuss about the new version, which exists alongside the old, but with a different focus, with the former focusing on real-time guidance to improve digital health, and the latter on more detailed tracking data. The former focuses on improving digital health through real-time guidance, while the latter focuses on providing more detailed tracking data.
In the old version of RescueTime, the statistics chart only showed the time used by each app or website within the selected time frame, whereas in the new version of RescueTime, the app automatically categorizes all tracked apps or websites, with Focus Work and Other Work being categorized as work time and Personal Focus Work and Other Work are classified as work time, and Personal Activities is classified as non-work time, and all applications or websites can be freely reallocated between the 3 categories using the arrows. In addition, the new RescueTime statistics chart shows the time spent in each of the 3 categories by horizontal axes, and shows the real-time gap between work time and goals.
In the new version of RescueTime, a new Focus feature has been added to the local client in the menu bar. With Focus enabled and a countdown timer set, RescueTime can block websites that interfere with your work, helping you to be more productive and also displaying the day's Focused Work Time progress in the menu bar window. The new version of RescueTime is also available as a free download, but requires a Premium subscription to access features such as Overview, Coach, and Focus. The free version is limited to time recording and costs $12 per month or $78 per year.
GoodNotes
GoodNote has been updated to include voice notes: for better integration of recorded content into GoodNotes' existing drawing board system, which may be a better option for you if you don't find handwriting and typing fast enough.
After the update, open the GoodNotes drawing board interface, click on the microphone icon in the top bar, and record your notes normally, while your audio will also be recorded by GoodNotes, recording more information by way of audio.
After the recording is finished, if you want to go back to a point in the recording and write something in GoodNote at the same time, the part of the audio that corresponds to the audio timestamp will be highlighted while the audio is playing, making it easy for you to organize your thoughts at that time. In addition to playing audio recordings directly, long-pressing a written word or character in the clipboard will quickly jump to the corresponding audio recording. You can download the new version of GoodNotes 5 for free from the App Store.
Published by YooCare Editor & last updated on February 16, 2023 4:01 am