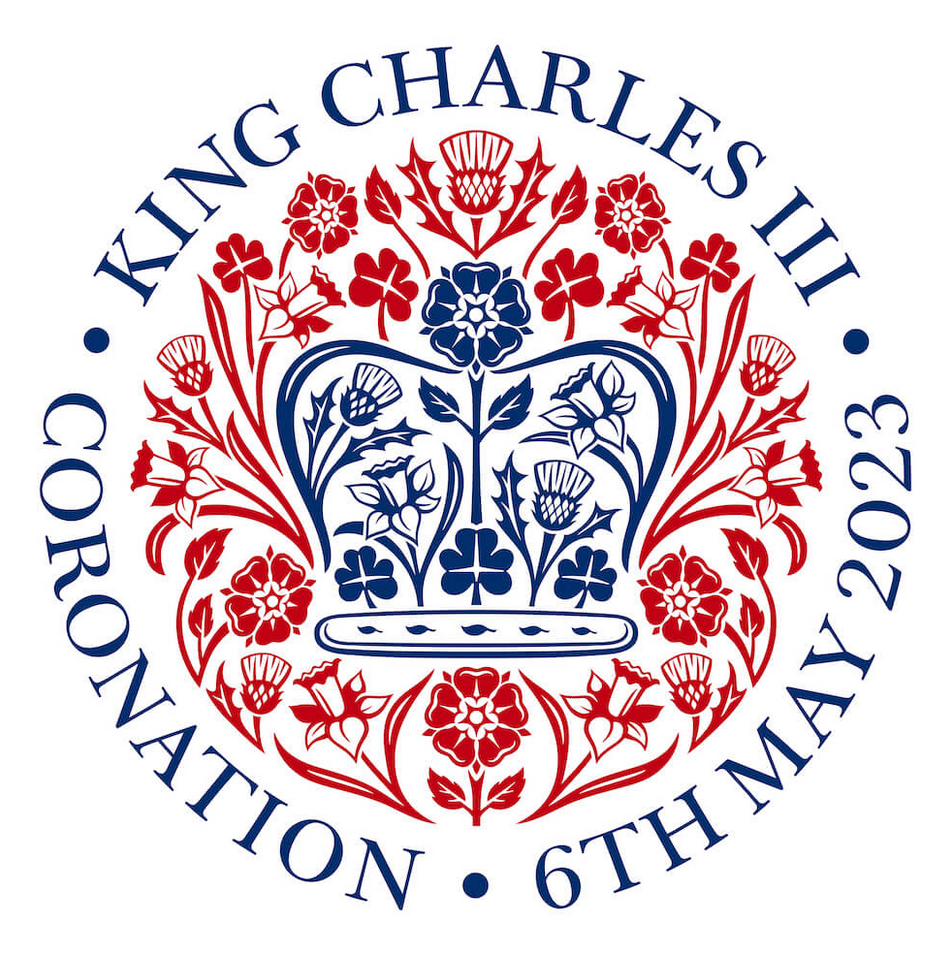 Jony Ive Designed the Emblem for the Coronation of the King of England
The British royal family recently unveiled the design of the crest for the coronation of King Charles III, which will take place in May. According to the royal website, the badge was created by Apple's former chief design officer Jony Ive and the team at his design firm LoveFrom. The design pays homage to Charles III's love of the natural world, incorporating plants representative of the four constituent countries of the United Kingdom, which together form the shape of the crown, with a color palette derived from the British flag, Jony Ive said. The shape is taken from nature, gentle and modest, and together they pay tribute to the joy and meaning of the coronation occasion.
The logo will be used at a range of ceremonies and events in May, including coronations, concerts, national events, street parties and community gatherings, and will also be used on official commemorative merchandise, official social media and more.
Hermès Wins NFT Trademark Infringement Case
Last week, luxury brand Hermès International SA won a trademark infringement lawsuit against the creators of the MetaBirkin NFT for $133,000 in damages; the first case to test NFT from an intellectual property perspective and a precedent for the blurred line between NFT and consumer goods.
The NFT in question was launched at Art Basel in Miami in early December 2021 by Los Angeles-based digital art designer Mason Rothschild and was inspired by the Hermès Birkin, purportedly to promote the idea of fighting against the use of animal furs. The MetaBirkin, which includes 100 NFT pieces, initially sold for $450 but quickly soared to tens of thousands of dollars, surpassing the physical price of the platinum bag. In January 2022, Hermès accused MetaBirkin of infringing Hermès' intellectual property and trademark rights and of being the "fake Hermès of the meta-universe," and two months later doubled its claim; MetaBirkin itself was soon hit by a flood of copycats. copycat versions.
During the case, Rothschild argued that its NFTs, similar to Andy Warhol's famous Campbell cans, were "artistic experiments" and works of art protected by the First Amendment right to free speech; under the Rogers standard, protected works of art can be used if they meet a minimum level of artistic relevance and do not significantly mislead consumers. Hermes Hermès cited Rothschild's correspondence as evidence of its profit motive and denied that MetaBirkin met the Rogers standard.
Japan Warns Apple and Google App Stores of Alleged Monopolies
On February 9, Japan's anti-monopoly regulator, the Fair Trade Commission, said that Apple and Google's app market operations may violate Japan's anti-monopoly laws and advocated for stronger regulation of them. According to the report issued by the agency, Apple and Google, as the duopoly in the mobile operating system market with 46.6% and 53.4% share in Japan respectively, jointly dominate the app store market; their 15% to 30% draw ratio is set unilaterally and may constitute an abuse of dominant position; both vendors can manipulate search rankings and other ways to make their apps rank The FTC recommended that Apple and Google allow their applications to be ranked higher by manipulating search rankings and other means, thus having the effect of excluding competition. The FTC recommended that Apple and Google allow users to install third-party app stores or allow the use of third-party payment systems.
It is unclear whether the two vendors will voluntarily follow the FTC's recommendation. Previously, the European Union passed the Digital Marketplace Act to be implemented this year, which prohibits tech giants from discriminating against competitors on their platforms or restricting users from using their own payment services; Apple and Google have allowed third-party payments in South Korea in 2021 after legislation was passed to prohibit app stores from forcing the use of one payment system; and in 2022, Google has allowed third-party payments in Japan In 2022, Google will allow the use of third-party payments for applications other than games in some service areas, including Japan.
Major Internet Companies In China Announce AI Plans
Last week, major domestic Internet companies such as Alibaba, Tencent, Baidu, NetEase and Jingdong announced that they would launch ChatGPT-like AI services in the near future.
Alibaba: said it is testing a similar chatbot internally, but did not disclose more details.
Baidu: announced plans to launch chatbot ERNIE Bot in March.
Tencent: confirmed that it has similar plans and is moving forward with research in an orderly fashion.
Jingdong: said it plans to integrate some of the natural language processing technology used by ChatGPT into its services.
NetEase: said the education business will integrate AI-generated content.
In addition, in response to the recent popularity of AI in the capital market, the Securities Times cautioned through a front-page editorial last week that "some market funds are keen on false concept speculation, luring investors to chase after the rise and fall, and ultimately ending up with a chicken feather, investors must not follow the wind. The Shanghai Stock Exchange issued a supervisory work letter to some AI technology-related listed companies, requesting a response on their disclosure obligations.
x86 Processor Shipments Hit Biggest Decline in Three Decades
The x86 processor market experienced its "largest quarterly and annual decline in three decades" in the fourth quarter of 2022, according to Mercury Research. According to the statistics, non-ARM processor shipments in 2022 were 374 million units, down 21 percent year-over-year, and revenues of $65 billion, down 19 percent year-over-year, but still higher than through 2020. In addition, AMD's server processors were the only segment to show growth, and AMD's market share in the desktop and notebook markets increased. Mercury Research analysts said the decline was mainly due to excess inventory in previous quarters, with suppliers intentionally limiting shipments to deplete inventory, as well as lower overall demand for processors due to the economic situation. This trend is expected to continue through the first half of 2023.
According to Bloomberg contributor Mark Gurman, Apple will skip iMacs with the M2 chip and wait until the M3 chip is released before updating iMacs, which could happen as early as late this year or next year. Apple last updated the iMac in April 2021 with the M1 chip. With the Intel-based iMac and iMac Pro having been discontinued over the past two years, this is the only iMac currently on sale.
On February 10, Weibo users posted screenshots of the demo version of Meizu's system Flyme 10 transferred from the Internet, commenting that it has an "anthropomorphic style". Previously, Meizu said at last year's Meizu Friends Conference 2022 that everything was going well with the new machine, which was already in the pre-mass production testing phase and expected to be released in "spring" 2023. Last week, Meizu 20 (model M381Q) and Meizu 20 Pro (model M391Q) have passed radio approval, with Meizu 20 Pro supporting UWB ultra wideband. According to previous information, Meizu 20 series will be equipped with the new Qualcomm second-generation Snapdragon 8 mobile platform, which supports satellite communication technology.
On February 11, Twitter user @Onleaks posted a render of the Sony Xperia 1 V phone. It reportedly has a similar design to its predecessor with a 6.5-inch straight screen, a Qualcomm Snapdragon 8 Gen 2 processor, 16GB of RAM, 161.0 x 69.3 x 8.5 mm dimensions, a triple rear camera with a combination of 12MP primary, 48MP wide-angle and 12MP telephoto, a 5000mAh battery, still a headphone jack and a physical shutter. The Xperia 1 V is expected to be released later this month for a summer launch.
Published by YooCare Editor & last updated on February 13, 2023 8:29 am