VPN becomes an important tool for Internet users, and users can find various kinds of products on the market. Get confused and can't make a decision? How to know if a service best meets your needs? To ensure you make the right decision, pick a VPN with free trial or risk-free trial and consolidate your decision based on your real experience. Would you like to try ibVPN features and get to know the service details free? Is there any ibVPN free trial? Yes, there is an ibVPN free trial which allows you to try the VPN without paying a penny. Let's learn how to get ibVPN free trial and how to use it to test the service in this article.
ibVPN Free Trial: Have a Test Drive Now
We received messages from users, asking if there is any ibVPN free trial as they would like to give the service a shot after their friends recommended it. The answer is Yes. The provider offers 24-hour free trial accounts, and any new user can take advantage of it to try the service free. Why is VPN free trial so important? VPNs are very helpful in censorship avoidance, geo-restriction unblocking, Internet security, privacy enhancement, anonymous file sharing and Internet freedom etc. However, the VPN features can be affected by different factors like government censorship and policies of streaming sites. To find out if the service works in the way you like, get a free trial to try the service yourself.
To let users feel safe to use their service, the provider offers an ibVPN 24-hour free trial. It is very easy to apply a free trial and takes less 2 minutes to create your trial account. How to get ibVPN free trial? First of all, you need to open ibVPN official website. Secondly, look for and click "Try ibVPN For Free" button. You will be redirected to a page to create your trial account. Thirdly, provide your email address and create a password to register. No credit card is required. After you finish the registration, you will receive login and setup information in an email from the provider. Once you log in your account, the free trial is activated and it can be activated once only. Connect to a server you need, and you finally can test the service.
ibVPN offers a 24 hour full capacity trial period to let test the premium VPN service free. The free trial provides you access to all the premium features with five simultaneous connections. During the testing period, you are able to connect to any server you like, switch between different security protocols freely, and try all features like the Internet kill switch, rotating favorites and fastest server etc. You surely can conduct a thorough test with ibVPN free trial. Want a test drive? Register for your ibVPN free trial. As you don't need to provide billing information to activate the free trial, you won't be charged after the trial period is expired. If it is turned out to be the service you like, simply choose a plan to sign up the service.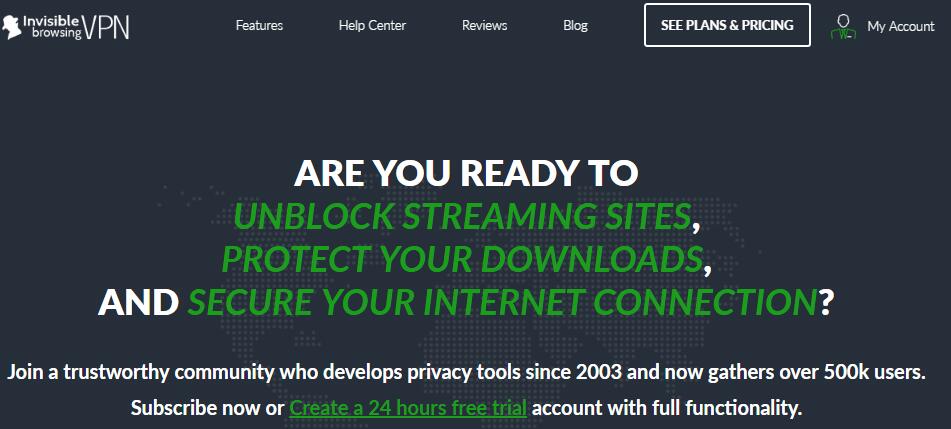 Is there any Money Back Guarantee?
Beginners may think 24 hours are not long enough for them to make a decision. If you are one of them, you should avail the money back guarantee policy. ibVPN packages come with a 15-day money back guarantee. If you are not satisfied with the service, you can request a full refund through the support ticket system. Many companies promote their free trial under the MBG service. However, ibVPN generously allows you to enjoy both of them. Even if you tested the service with a free trial, the money back guarantee policy still applies. Once you sign up a plan, you have 15 days to feel the service and make the decision. During this period, you can use the service like other premium users without limits. Try every aspect of the service and figure out if it is the service you like. If you don't feel content with the VPN, you have right to request a refund within 15 days of the purchase, no questions asked. If you like the service, you can pick a package you need to sign up, so you can continue to use the service.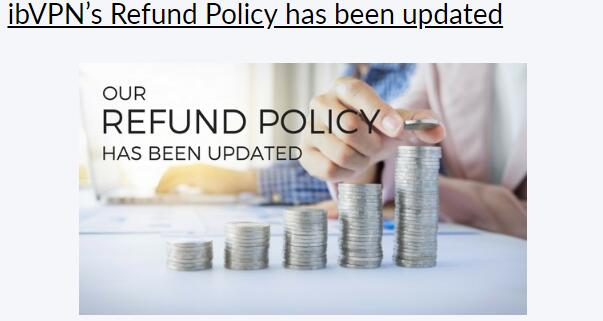 What You Need Check during ibVPN Free Trial Period
Have no ideas how to find out it is the service that is worth to invest? Be afraid that you can't make use of the ibVPN free trial properly? Let's learn which aspects you should test. Firstly, speed is an important factor of a VPN service. Does the service offer great connectivity and reliable connections? Even the best VPN can slow down your connection. But don't worry. A good VPN does not affect your connection obviously. You can try the nearest server for best possible connection. If you think the speed is fast enough and the uptime is high, you can consider it.
Secondly, check the privacy policy and confirm if it protects your online private information. You can learn if your real IP address is exposed and you can browse anonymously. Does the provider use high encryption standard to secure your online session? You can learn about their privacy policy from their official website to see if it is good for your privacy protection. You are suggested to subscribe for a VPN service provider that keeps your data and information safe from prying eyes.
Thirdly, the distribution of server locations is important too. Check if the VPN provider offers servers in the locations you need and allows you to choose between the available servers. If you are a Netflix fans, you need servers in the US to bypass geo-restriction abroad. If you live in country with strict Internet censorship, you need servers with less restriction in a country or region that are close to your real location. If you fail to access to your favorite contents due to geo-restriction, check if this VPN can unblock it. If the provider offers all servers you need and delivers fast connections, it is okay if the number of server locations is not as large as other providers'.
Fourthly, Is the VPN compatible with your favorite devices? The VPN you need should provide apps compatible with the most popular operating systems and major devices. If the VPN does not work on your favorite device, how do you benefit from the service? You should install the VPN client on your favorite devices when using ibVPN free trial to conduct a thorough test.
Last but not least, a helpful customer support is expected. You may have problems on VPN setups or face technical issue when using the service. Especially when you live in a country which blocks VPN constantly, you may fail to connect to a server after the censorship system is updated. To use the Internet properly, you need customer support to fix the issue timely. It would be great if the VPN provider offer fast support via e-mail, support ticket or live chat. You would be able to have your questions answered and issues fixed timely. When you have any questions when using the ibVPN free trial, you also can contact the customer support for help.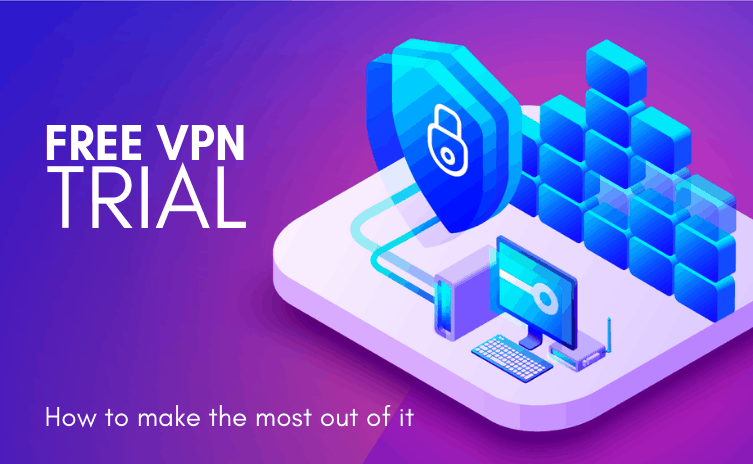 How much does ibVPN Cost?
ibVPN provider offers different VPN packages for different servers, so users can pick the package they exactly need. There are standard VPN, ultimate VPN, torrent VPN and ibDNS/smart DNS packages. It is not difficult to select a package. If you need regular VPN package, the standard VPN package is a good option which includes VPN and proxy. It costs $3.08 USD per month. If you are looking for a complete package, the ultimate package includes VPN, SmartDN and proxy. Strong privacy and security are provided. It also does a great job in dealing with heavy streaming, unblocking restricted websites, and torrents & P2P activity. It is $4.83 USD per month. If you need VPN only for torrent & P2P, choose the Torrent VPN package. It protects your identity and stop tracking while downloading torrents. High-speed connection can be expected. It is $3.08 USD per month. If you need a package for unblocking restricted websites and heavy streaming, you should consider ibDNS/smart DNS. It includes smart DNS and supports turbo-speed connections for great Internet experience.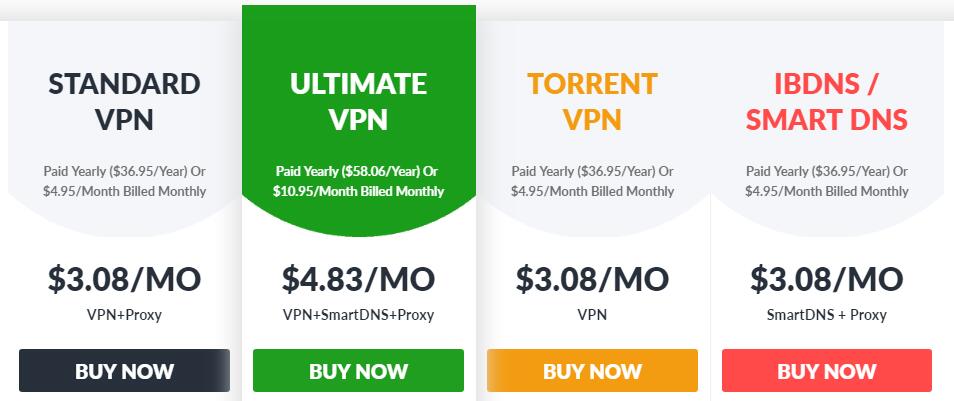 About ibVPN
Invisible Browsing VPN is a privately-owned company located in Transylvania. It provides reliable solutions on privacy, security and online freedom. This service provides new IP addresses to replace users' real IP addresses, allowing users to be anonymous when accessing the Internet on apps and websites. It creates a virtual tunnel which is encrypted between your device and the VPN servers, stopping others from snooping at your online session. It provides servers and smart DNS to spoof your location and disguises your connection to bypass government censorship and overcome geo-restriction to access the online contents freely from anywhere. It also allows users to download torrent anonymously and safely. It works on multiple devices and systems to let you use the Internet in the way you like on different devices. The company offers flexible packages at reasonable prices. Besides, there are an ibVPN free trial and a money back guarantee. There is no risk to take to get started with this service. Get your free trial for a test drive now.

Internet Security. When using an insecure network, your data may be exposed in front of hackers. Luckily, ibVPN utilizes AES 256-bit encryption to secure your connection to prevent others from stealing your sensitive information. It allows you to maximize your level of security and anonymity with Double VPN and Tor over VPN. Likewise, ibVPN supports advanced and popular protocols, including Stealth VPN, SSTP, OpenVPN, SoftEther and Shadowsocks VPN for security and privacy.
Fast Network. ibVPN has servers in different regions and countries around the globe. You can connect to servers in the US, UK, Netherlands, Germany, Canada, France, Luxembourg, Ireland, Switzerland, Panama, Sweden, Romania, Australia, Russia, Turkey, Spain, Hong Kong, and Italy etc. The provider allows unlimited bandwidth and does not limit your speed, offering a high-performance VPN with reliable proxy solution. When using the VPN, your Internet speed can be affected by specific factors such as your real location and your ISP. For best possible connection, connect to server close to your location.
Internet Privacy. You know what? Your ISP can view everything you do online and are allowed to sell your browsing histories to the third parties without your permission. The good news is ibVPN can help you take your privacy back. ibVPN provides shared as well as dedicated IP addresses to hide your real IP address. When you browse the web, you leave anonymous IP address online. Others won't be able to track you. It also encrypts the traffic sent through your ISP via a VPN server, so your ISP won't be able to monitor your online activities. According to the provider, they do not keep any logs, or spy on their customers. It is a great tool for users who would like to protect Internet privacy.
Unlimited Access to the Internet. According to research, lots of users purchase a VPN to access content that is geo-restricted or stream sports. ibVPN is a popular option. It offers smart DNS and worldwide servers to let users enjoy a real "Open Internet". For users who live abroad or face high Internet censorship, they need a reliable tool for Internet freedom. ibVPN is able to help you unblock 300+ media channels at turbo speed. You can unblock Netflix, YouTube, WhatsApp and more websites freely. From the server list, you are allowed to choose a P2P server for torrenting. There are optimized servers for gaming experience as well. Get ibVPN free trial to see if it unblocks your favorite contents now.
Ease-of-Use.ibVPN has intuitive user interface and is very easy to use. The VPN clients are well designed and take only few clicks to install and set up. The protocols are integrated and ready-to-use into the client, so it does not requires complicated configuration to make the client ready to work. The provider offers free VPN clients for Windows, Linux, MacOS, iOS, and Android. It also can be configured on most routers, smart TVs, gaming consoles. If you have any problem or question about the service, you can contact their customer support via live chat or email.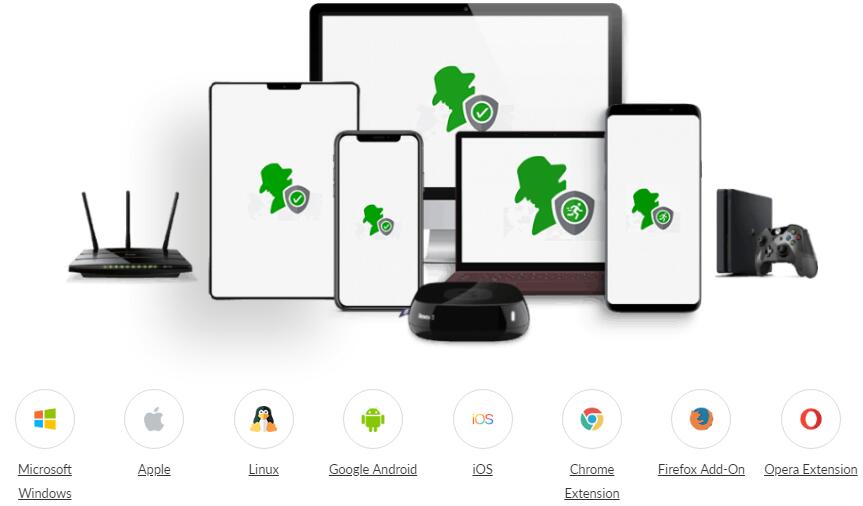 Learn more in this short video
Top 10+ Best VPN Services In The World
VPN Brands
Servers
Country
# of Connections
Price(USD)
Official Website
3000+ servers in 94 countries.
British Virgin Islands
5
$6.67/Month (Save 49%)
Best Choice
5600+ servers in 60+ countries.
Panama
6
$2.99/Month (Save 75%)
View Deals
800+ online servers in 50 countries.
British Virgin Islands
Unlimited
$1.99/Month (Save 83%)

Chinese Click Here>>

View Deals
3,341+ servers in 32+ countries.
USA
10
$3.33/Month (Save 67%)
View Deals
1,300+ servers in 60+ countries.
USA
10
$6.49/Month (Save 46%)
View Deals
Click Here to Read More Top 10 Best VPN Services »
Conclusion (ibVPN Free Trial)
What is the best way to find out if ibVPN is worth to invest? Use ibVPN free trial or avail the 15-day money back guarantee to test the service yourself. With rich experience in the privacy and anonymity field, ibVPN has confidence in their products and generously lets users try their service for free. There is no difference between the free trial and premium subscription. Therefore, you will be able to fully test the service and make a right decision. Would you like to access the Internet freely while maintain the privacy and confidentiality of your data? Get started your journey with VPN with the ibVPN free trial. There is no risk to take.

Published by & last updated on April 20, 2020 5:13 am