Why can't you access Twitter in China and want to know how to access Twitter in China? Until recently, more than 3,000,000 websites have been blocked in mainland China under the country's Internet censorship policy and one of the sites Twitter is not allowed, no one can access Twitter when he lives in China or arrives in mainland China. How can people in mainland China access websites like Twitter or Facebook? Someone said a VPN service is necessary, is that right? I came to China to visit my parents during summer holiday. I traveled a lot in China and found so many interesting things, but I found it is very inconvenient when using Internet here. Somehow, I can't access Twitter here. I really want to share everything I met here with my friends in US. Is that possible? What is the best way to bypass the block?
Why Can't I Access Twitter in China?
If you go to China, you may find that you are not able to access some famous social networking websites. For example, Twitter is blocked in China. Twitter is an online social networking website which allows users to send short messages and connect with friend and their social circle. It is as famous as Facebook in US. However, unfortunately it is not available in China and all the people who live or work in China. You can't load Twitter and get the same error all the time. This issue has nothing to do with your network connection. You can't access Twitter because the Chinese government blocks> it with the Great Firewall. In fact, not only China, but also many countries set a limit to users' online activities. As we know, China is a country with high levels of overt censorship and monitoring. That brings inconvenience for people who would like to use Twitter or other famous services.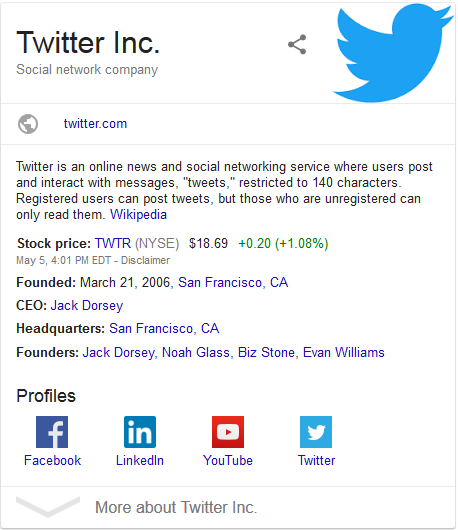 So, is it impossible to use Twitter in China? No. There is still hope. You can use a VPN to bypass the Great Firewall and access Twitter freely. In those years, more and more countries started looking for alternative ways of getting unrestricted access to the network gradually. VPNs become popular.
What Is a VPN? VPN is short for virtual private network which extends across a public network or internet. It creates an encrypted and secure connection and hides your initial IP address. The VPN provider offers new IPs to create new identity for you. For example, you will act as a US user after you connect to US server with the help of a VPN. You can access all services and websites like all US users do. Not only Twitter, you can use Fakebook, Youtube, Google and stream many TV channels.
How to Access Twitter in China?
When you live in China or just about to go to China and want to know how to access Twitter in China? You need to look for a VNP that meets your need and sign up a plan. Then, install a VPN app and connect your device to a server. You will unblock Twitter and get what you want. When you are searching for the best VPN to access Twitter and other blocked services in China, you probably come across various different VPN services that confuse you certainly. There is an important point for you to keep in mind. Not all of the VPN services have the ability to beat the security level of The Great Chinese Firewall completely. For example, some free or ordinary VPNs may be able to unblock Twitter in the beginning. They use old technology and can't battle off the high-end security barrier of Chinese Firewall completely. In other word, they only work temporarily and will be harmonized soon. When in China, no matter you are a local citizen or a foreigner there, it's difficult to catch up on the news about the outside world and send a tweet to your friends. You are not able to join the conversations happening on Twitter which is really frustrating and annoying to be in such a situation like you are totally disconnected from the outer world. To solve this problem, people use advanced technology to develop amazing and useful VPNs. There is not any problem to beat the strict and high-end security barrier of Chinese firewall with the help of those VPNs.
Let's talk about the features of best VPNs to access Twitter in China. First of all, it will better if you use servers near China for example in Singapore, Hong Kong, Japan etc. for a better connectivity due to less distance. Your network connection will be more steady and fast. Secondly, the VPN should be optimized for China. After all, the Great Firewall is not developed for fun. It is very powerful and complicated. Thirdly, the server is supposed to offer L2TP, PPTP and SSTP VPN protocol. Last but not least, it must be highly encrypted to make sure that your online activities are safe and the criminals can't spy on you. After you take those features into consideration, you will get a satisfied VPN to access Twitter in China 2019.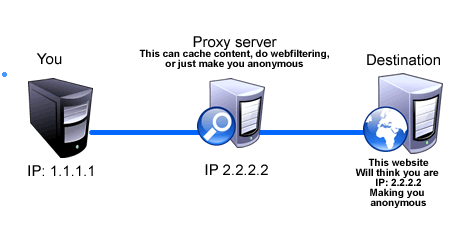 If you have any questions about VPNs, please live chat with YooCare Expert now.

Important things you need to keep in mind about a VPN service
How to Use a VPN?
First of all, you need to find out a reliable VPN server and sign up a plan. Read VPN reviews if you know less about VPN. Next, install and set up VPN on your device. Connect your device to a VPN server that supports Twitter. Before you purchase a VPN, you ought to figure to which one is reliable and what kind of VPN you need. If you have any problem in selecting a VPN service, you can ask experts for help.
Generally, most VPNs are very easy to use. It does not require special skill to make a VPN work. The providers offer step-by-step guides to set up and use VPN. Most of them provide live chat support to assist users to fix issue right away. You are allowed to download and install a VPN app on official website or app store. Commonly, VPN apps are available on PC, Mac, iPhone, iPad, and Android mobile devices. To access Twitter in China, you need to choose a VPN server outside mainland China. Once the VPN connection is established, all your traffic is encrypted. Also, your IP address is hidden and you are anonymity online with a VPN. The firewall can't detect your IP address in China. In this way, you will be able to bypass Internet censorship and access Twitter without limit.
How VPN works while you are trying to access a website?
How does a VPN to bypass the most powerful firewall? When you open a website, your IP address is shown to public and your ISP can view everything you do on the Internet. The VPN helps you unblock Twitter by hiding your real IP address and encrypting your connection to the Internet. When you open a link, your Internet data is encrypted and sent to VPN server first. The VPN delivers your data to targeted websites and send it back to you through encrypted tunnel after it receive data results. You may think that the process is too complicated and requires special skill to work with it. In fact, the VPN service is easy to use. You only need to install and set up VPN. The VPN will take care of the rest. Though your data travels through remote server, it does not take long time to open a website with a VPN. In fact, everything we mentioned above happens at an amazing and unbelievable speed. In the blink of an eye your request will be sent and everything will respond. Your Internet connection is secure, encrypted and extremely fast with VPN service. It is effective way to unblock Twitter in China.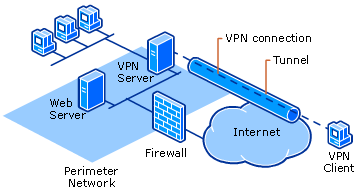 Problems that you may meet while using VPN service
Problem 1: I can't access local area network after I connect to VPN.
It may be caused by IP address conflict. Check your network line and correct the settings. Find your original gateway address via command.
Problem 2: I failed to visit some regular websites after I turned off VPN. I could access those websites before I first used VPN. I am a Chinese user and I use VPN service to access Facebook, Twitter and watch Youtube. Now, I can't visit my favorite Chinese websites in a normal way. I have to run VPN so that I can access them.
Firstly, there may be something wrong with your routing tables. Check your default route and VPN gateway.
Secondly, your DNS may have been hijacked. Check your DNS and scan your computer for malicious programs.
Thirdly, it may be the mechanism network problem or Internet proxy. Check your Internet settings.
Fourthly, it may be caused by non-normal exit. Next time, remember quit it in a normal way.
Best VPNs to Access Twitter in China
Nowadays, there is a large number of VPN services from different countries and regions on the market. In order to figure out the best VPNs to access Twitter in China, our experts spend several years in China and tested many VPNs. Below are the best VPNs for you to access Twitter in China.
NO.1: ExpressVPN
ExpressVPN provides a world-leading service for mobile devices and Windows or Mac computers. It has been voted as the best VPN for Windows due to its impressive speed and excellent encryption. Though it is great, it is pretty easy to use. You can follow easy guides to set up ExpressVPN on your devices no matter it is a computer, tablet or phone. Once you use ExpressVPN, it encrypts your network connection, protecting your real IP address and data you share with your partners. Besides, you can access Twtitter, FaceBook and watch videos on Youtube or other videos from anywhere at an amazing speed. It definitely is worth the money.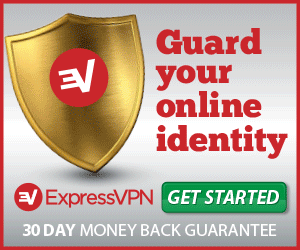 NO.2: NordVPN
It helps you get instant access to Twitter, Facebook, Hulu, Netflix, BBC, ITV, Sky, RaiTV and other websites that are not available for users in China. NordVPN also unlock some social websites and share legit resources freely and securely. You can enjoy amazing videos on Vimeo, Youtube, post interesting things on Facebook and Twitter and store important files on Google or Dropbox. Besides, you can check your bank accounts or other confidential information without worrying about information leak and cyber hack at public hotspots when using NordVPN. No one can spy on your meetings with your trade partners. Your communications are highly encrypted.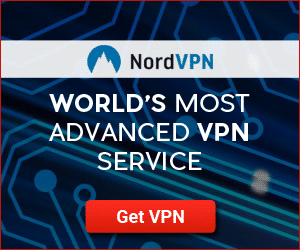 NO.3: VPNarea
VPNarea is one of the best VPN services in the industry. It supports Android, iOS, Windows, Linux, Android TV, Amazon Fire TV, and MacOS, as well as browser extensions for Chrome & Firefox. One of the features Smart DNS feature to seamlessly connect gaming consoles & smart TVs (Xbox, PS4, Apple TV, etc.) Also, users can manually configure their routers to protect their entire Wi-Fi network with VPNarea.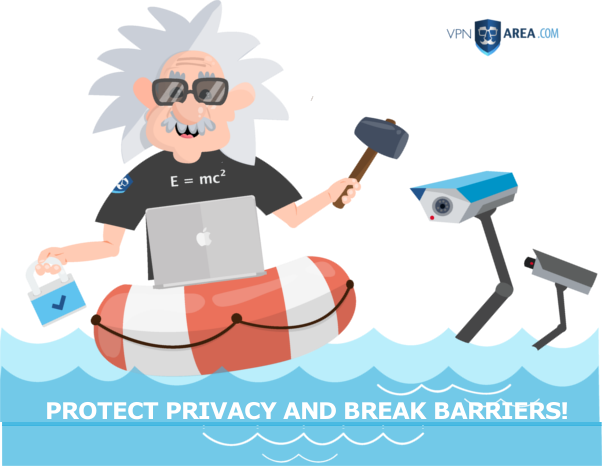 Video Guide Show You How to Access Twitter in China
Another incredible function that includes a VPN service is the extra security function that permits private and confidential web practices. All VPNs use a file encryption system that to keep all lines of interactions impenetrable by third-parties.
Top 10+ Best VPN Services In The World
VPN Brands
Servers
Country
# of Connections
Price(USD)
Official Website
3000+ servers in 94 countries.
British Virgin Islands
5
$6.67/Month (Save 49%)
Best Choice
5570+ servers in 60+ countries.
Panama
6
$3.49/Month (Save 70%)
View Deals
200+ servers in 70 countries.
Bulgaria
6
$4.18/Month (Save 50%)
View Deals
Servers over 34 countries &

Still works in China

.
Czechia
5
$4.88/Month (Save 20%)
View Deals
Click Here to Read More Top 10 Best VPN Services »
Conclusion
Up to now you know how to access Twitter in China, correct? And you must understand that a large number of websites have been blocked by the "Great Firewall of China." Among the websites that you can't access there are Twitter, Facebook, WhatsApp, YouTube, Instagram, Google etc. Twitter is blocked in mainland China, how can people access Twitter in mainland China? In word, there are several things you need learn before you can access Twitter in China. Luckily, they are very easy and Twitter will be available for you within one hour. Know what you need and sign up the right one. Once you install a VPN app and connect to the proper server, you can enjoy the amazing speed and unrestricted browsing experience at the same time. No more blocked content or websites. Get one of the VPN services to access Twitter in China. You will not regret it. ExpressVPN $6.67/Month (Save 49%) is reliable, secure and fast with high ratings. In those years, it has been most users' first choice. Avast SecureLine VPN is also recommended as it still works in mainland China and is affordable. It supports five devices and is only $4.88/Month for protecting all your devices.

Kindly Reminder: If you have any questions regarding how to pick up a VPN on your device, please live chat with YooCare online expert for help.

Published by & last updated on February 11, 2020 2:29 pm