Internet is widely used today and it brings much more convenience to people's life. However, people also find disadvantage of using Internet. ISPs know exactly what people do online and where they are located. Cyber criminals can steal users' valuable data on the unsafe network. In this case, they need a VPN to secure their connections and keep their browsing activities private. Ivacy is recommended if you are looking for a VPN. It is a useful and affordable VPN. It lets you surf the web safely, privately and anonymously. Learn more about this service in this Ivacy review.
What is Ivacy VPN?
Ivacy VPN is a Singapore-based service operated by a team of great experts. They started the service with the belief that everyone should have complete online freedom without prying eyes watching them. To help users protect their privacy, they mask users' IP address by offering a large number of IP address from many countries and cities. This VPN uses high encryption standard to secure users' online sessions to prevent others from snooping at your privacy. It helps users overcome Internet restriction to access their favorite content from anywhere, so users don't have to give up their favorite service after moving to another country. You can use the Internet safely without limit with Ivacy VPN.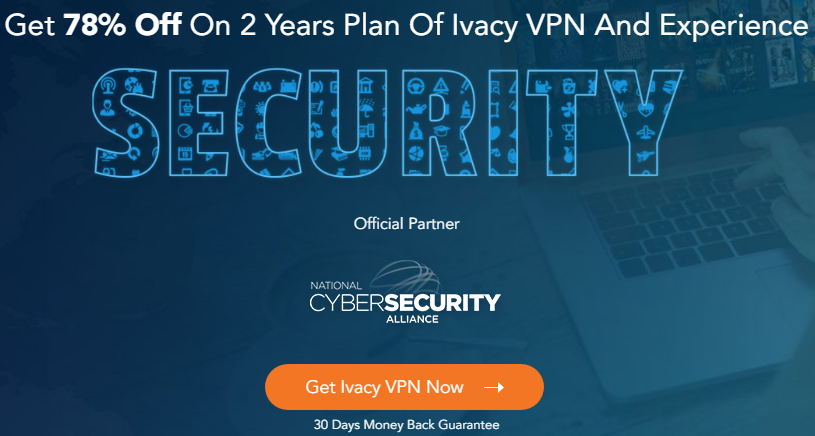 Cost of Money & Special Offer
When you try to purchase a VPN, the price is an important factor to consider. It will be the best when a VPN meets all your needs and it is affordable at the same time. Ivacy is such a VPN. It only provides one package with different plans based on time of subscription, so you don't need spend time on comparing different packages and deciding which package you should choose. You only need to decide how long you need VPN protection. They are currently offering a limited-time promotion. You can choose from 1-month, 6-month, 1-year and 5-year plans. If you purchase yearly plan, you will get big discount. If you choose to sign up the plan every month, it is $8.95 USD per month. From the homepage, there is no discount on this plan. The 1-year plan is 54.42% off and you can get another year for free. That means you have 2-year subscription and you only need to pay $44.05 USD. It's $1.84 USD per month. The 5-year plan is very popular because it contains the biggest savings. It allows you to save 85.32%. You will have five years of VPN protection at $85.00 USD. It only costs you $1.41 USD per month.



Besides, you can get extra 10% off after using promo code. All of the provided plans are discounted. Even the 1-month plan is 10% off. Take the 5-year plan as an example, it is nearly 86% off. If you count it with 5 years, it costs $537 USD. But now it is only $76.50 USD. It is only $1.27 USD per month. You can save $460.50 USD in total. Don't miss such attractive deal.


Payment Options & Money Back Guarantee
Ivacy VPN provider offers flexible payment options. You can pay via credit cards like Visa, MasterCard, and American Express. They also accept PayPal payment. It allows you to make payment by using Perfect Money, WebMoney, and Paymentwall. If you want to maximize online anonymity, you should sign up via Bitcoin or other crypto currencies through CoinPayments. In the market, a large number of providers only accept Bitcoin payment. With the various payment options, you should have no problems finding a method to pay for their service no matter your geographic location.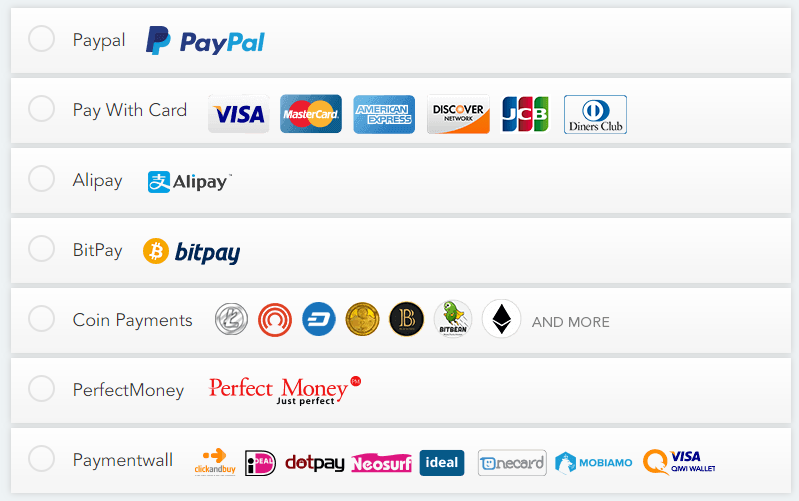 All Ivacy VPN plans come with 30-day money back guarantee. This is enough time for you to rigorously examine this service. Simply install it on multiple devices and connect to different geographical locations to test its performance. If you are not satisfied with this VPN, you can request a refund. Here is a list of those conditions you must meet to claim your refund:
Claim for refund must be made within 30 days of the subscription date.
Your account can not have been suspended.
You must not have made used more than 7 GB of bandwidth (upload and download).
You cannot have logged into more than 30 sessions.
Cannot have previously claimed a refund.
Bitcoin or Paymentwall was not used to pay for your service.
If you meet all of these conditions, you are entitled to a full refund. Simply send an email to its support staff within 30 days after the subscription. In the email, you need to provide your account name and your reason for cancelling the service. They will take care of the rest.
Reason Why You Pick Ivacy VPN?
Ivacy VPN is a competent service, helping users keep data safe, protect privacy, unblock restricted content and download from various streaming platforms at superfast speed. It utilizes military-grade encryption to protect your online sessions from advertisers, hackers, ISPs and even the government. You will always be protected even on public WiFi hotspot. It hides your online identities and erases your online footprint to let you stay anonymous on the Internet. It disables your Internet connection if the VPN drops ensuring your continued anonymity. A large collection of servers are provided to help you bypass Internet restriction and access global network. The fast servers let you stream 1080p with no buffering. Ivacy VPN embraces Torrent and other P2P users. The VPN works on various platforms, so you can install this VPN on any device you like. Besides, its headquarters is in Singapore. Singapore law does not require any logging of user activity, with personal data safe under the Personal Data Protection Commission. It is the perfect tool for privacy protection.


High Encryption
According to security experts, Cyber criminals utilize network vulnerabilities to steal users' financial information and identities. This can cause problems with authorities, especially when personal data are used for illegal activities. The criminals can copy your bank card and take out all of your money or shop randomly with password they steal from you. For this reason, Ivacy uses an AES-256-CBC cipher in combination with a standard RSA-2048 key for OpenVPN connections to secure your online activities. Once your Internet traffic is encrypted, it is almost impossible to crack. Besides, SSL technology is used to secure your financial information. When you pull up a bank's website, all of the activities during your entire session will be encrypted by an SSL certificate. That creates special keys on each access point. In this way, no one else can spy on or gain access to what's happening after you get on the site. The same underlying SSL technology is used to power OpenVPN.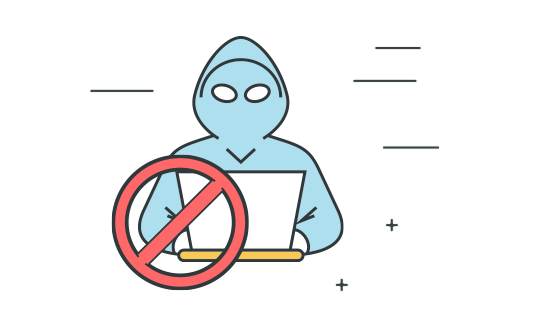 Likewise, Ivacy VPN provides OpenVPN (UDP and TCP), L2TP/IPSec, IKEv2, SSTP and PPTP. OpenVPN UDP is both secure and fast. OpenVPN TCP is secure with the added bonus of verification and stealth when necessary because it can mimic HTTPS traffic. L2TP usually works together with IPSec. It is another very secure protocol which uses IPsec and double encapsulation which makes it a little slower than some protocols and it can easily be blocked. SSTP is very fast and secure protocol developed by Microsoft for Windows but is not as common. It is however a good choice for Windows. PPTP provides the lowest security regarding connections which encrypt your traffic but it beats no encryption at all and should be used only in low security situations.
You can select the protocol manually or choose the automatic mode. It will connect you to the proper protocol depending on the purpose that you choose. From streaming and fast browsing to safe and secure access to the Internet, you will be able to enjoy the luxuries of the Internet without compromising on your online security. This VPN protects you from snoopers, hackers, viruses, government surveillance and other spyware.



Worldwide Servers
Ivacy has more than 250 servers that are strategically anchored in over 100+ locations across more than 50 countries. Why does it matter? The more servers it has, the more geo-restricted contents it is able to unblock. The more servers it offers, the bigger chance you can connect to the closer server to get more stable. Once you install this VPN, you can connect to worldwide servers that facilitate optimized connection with faster data transfer and minimal packet loss. By default, the US is selected as the country. Hence, you'll be connected to the fastest available US server if you simply click the VPN power button without setting anything.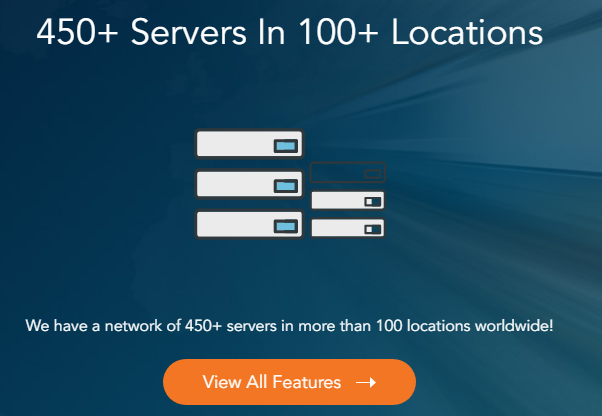 P2P is Permitted
Ivacy VPN allows P2P. That is another advantage of this service. Since the P2P file sharing is not allowed in many countries, it takes some grit to go out of the way to make sure that users enjoy the files sharing services. Many VPN providers forbid P2P and torrent. Luckily, Ivacy offers you a free and open Internet. It allows torrent and P2P facility on their network. Its servers are specially tuned to promote sharing of the major P2P files. According to our test result, those servers are indeed ideal for P2P file sharing. To perfect your experience, the provider offers unlimited bandwidth for downloading and uploading. You won't get caught when downloading via P2P because Ivacy VPN uses leading edge protocols and AES 256-bit encryption ciphers to secure your online traffic. Just feel free to download with this VPN.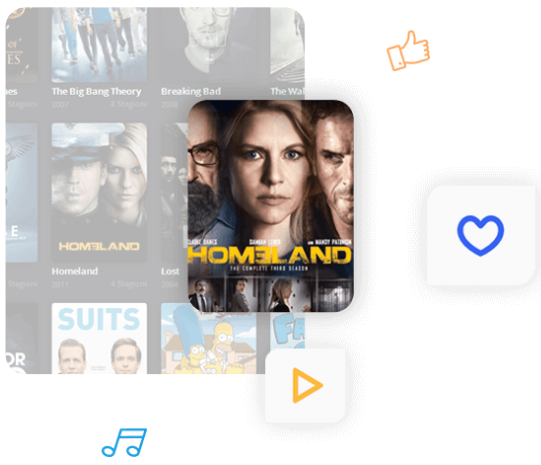 Privacy Protection
As Internet users' privacy has been invaded badly nowadays, many users purchase VPN to reclaim their privacy. Ivacy VPN masks your IP address and encrypts your connections to the Internet which is a great way to protect your privacy and stay safe when browsing the web or engaging in any Internet activity. Once you are connected to the VPN, others only see encrypted content. They do not know which website you are connecting to. Even your ISP won't know what you are doing online or what kind of material you are downloading and sharing. The addition of a kill switch, split tunneling, IPv6 leak protection, and secure DNS to the VPN client help to protect not only your Web traffic but your online anonymity as well. Your ISP won't be able to invade your privacy at any level. Besides, Ivacy does not log any of your Internet transactions. They do not log your IP address or the IP of the server that you accessed or any other personally identifiable information. Your privacy is guaranteed with this provider.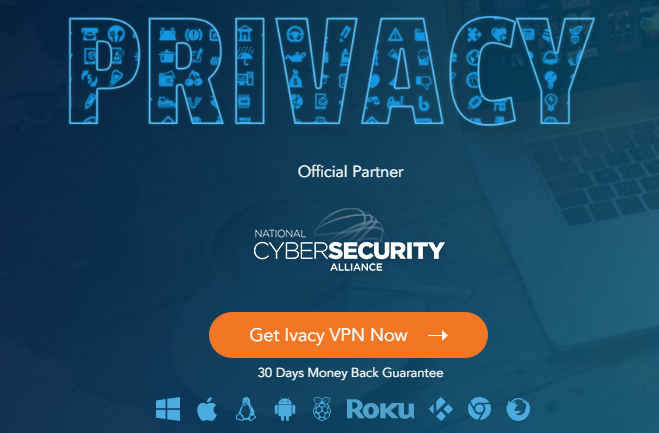 Split Tunneling
Split tunneling is a useful feature which lets you decide what traffic is directed through the VPN and which is sent directly through your ISP. Ivacy was the first to use this technology. After you set it up, the traffic directed straight through your ISP is not encrypted and uses your true IP address. So, you need to decide which traffic go through VPN carefully. This feature helps your VPN performance and gives you faster connection speed. To make it work, you need to enable Split Tunneling feature in settings. Next, click on "Search for applications" and add applications that can run through VPN. Later, you can add or delete others application from or to the list. If anonymity is your ultimate goal, you can give up this feature.
Unblock Geo-Restricted Contents
Videos lovers may have to move to another country for work or study. However, they may not be able to watch their favorite show. For example, users who left US and moved to Japan would not be able to watch videos on Netflix or Hulu as those contents are restricted in US. US servers are needed while they are Japan. They need seek help from VPN provider. If you are one of them, get a VPN. Ivacy VPN offers a wide list of servers located all around the world, so you can connect to any one of them so as to virtually changes your location. This way, you can access and browse through location restricted websites and access geographically blocked content. As its servers are located in every continent, it is particularly easy to access region-locked content or Geo-restricted websites like BBC iPlayer, Netflix, ITV, HBO, Hulu and YouTube. With Netflix cracking down on the use of VPNs to access its libraries, it's becoming more and more difficult for providers to keep up. Many providers in the market give up trying while Ivacy is still able to unblock Netflix outside US by developing special servers. It also offers fast streaming with very few instances of HD video buffering on popular streaming sites like Netflix or even YouTube.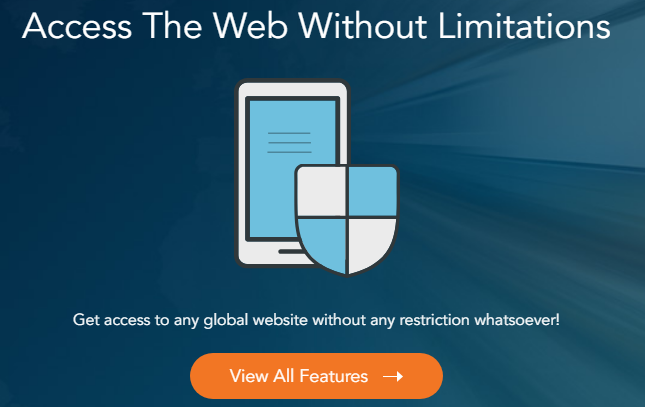 Does Ivacy VPN Work in China?
Users in China particularly need VPN because this country has the strictest Internet censorship. Millions of domains are blocked and users are in need of VPNs to access them. However, not all of VPNs work in China. With China's Great Firewall blocking access to many VPN websites as well as connections to VPN servers, it's often a struggle to find one that still works. While the VPN works in China, the website itself may be blocked, restricting your access to support. As such, it's a good idea to make sure you know how to set up the VPN for use in China before traveling there. It is good to know that Ivacy VPN is still able to bypass the firewall and help users access blocked services in mainland China. As the firewall has been updated constantly, installing and setting up VPN before arriving in China is the best solution.
Multiple Platforms
Ivacy VPN is compatible with lots of systems and devices, such as Windows, Android, Linux, Mac, iPhone, routers, smart TVs, PS4, Xbox and Blackberry etc. It allows fives devices simultaneous logins. You can log in from work, home and on-the-go any time. Ivacy VPN users can now enjoy an all-in-one live streaming experience which is second-to-none. Integrate the most secure VPN functionality with your router firmware with total ease and enjoy complete Internet freedom at all times. It has neat interface and you can use it easily. Under Settings, you will see "Purpose" options next to "Protocol" options. After you choose your purpose, it will connect you the proper server and protocol to unblock certain restricted content and get the fastest speed. You will see the following options.
Entertainment – TV watching USA, TV watching Canada, Netflix USA, Netflix UK, Netflix France, Netflix Italy, BBC iPlayer, Hulu, HBO Now, and ABC
Torrenting – Torrenting (General) USA (Torrenting)
VoIP – Voice over IP services
Security/Anonymity – Optimum, Maximum
Censorship – Unblock websites
Fastest servers – Per country


Customer Support
Ivacy VPN has chat support and they are not 24/7 online. The support agents are knowledgeable both in general and technical issues. They also provide an email ticketing support system if chat is not available or for more complex issues. After clicking on "Contact us" button, a window pops up asking for your name, email, subject and message. Response time is fast, and answers to queries are relevant and practical. In addition, they have a good support page which includes a FAQ, startup guides, and solved issues. They maintain a social media presence on Facebook, Twitter, and YouTube. If you have any problem when using the VPN, just contact them directly. Their staff is courteous and professional.


Top 10+ Best VPN Services In The World
| VPN Brands | Key Features | Country | # of Connections | Price(USD) | Official Website |
| --- | --- | --- | --- | --- | --- |
| | 1500+ VPN servers in 94 countries. | British Virgin Islands | 3 | $6.67/Month (Save 49%) | Best Choice |
| | 1,000+ VPN servers in 60+ countries. | USA | 5 | $6.49/Month (Save 46%) | View Deals |
| | 2643 servers in 56 different countries. | Panama | 6 | $3.29/Month (Save 72%) | View Deals |
| | Over 337 servers in over 49 countries. | Seychelles | 5 | $8.33/Month (Save 48%) | View Deals |
| | 750+ VPN servers in 140+ countries. | Hong Kong | 5 | $2.04/Month (Save 79%) | View Deals |
| | 70+ global servers in many countries. | Switzerland | 3 / 5 | $4.16/Month (Save 50%) | View Deals |
| | 700+ VPN servers in 34+ countries. | Israel | 3 | $2.49/Month (Save 75%) | View Deals |
| | 30+ locations in many countries. | Malaysia | 5 | $4.99/Month (Save 50%) | View Deals |
| | 3000+ Servers in 55+ Countries. | USA | 5 | $5.95/Month (Save 50%) | View Deals |
| | Over 200 servers  in 69 countries. | Bulgaria | 6 | $4.92/Month (Save 50%) | View Deals |
| | 300+ VPN Servers in many countries. | Seychelles | 3 | $3.33/Month (Save 34%) | View Deals |
| | Servers in 30+ locations around the globe. | Germany | 1 | $4.99/Month (Save 44%) | View Deals |
| | High performance servers in many countries. | Italy | 5 | $4.32/Month (Save 20%) | View Deals |
| | 3034+ Servers in 28 Countries. | USA | 5 | $2.91/Month (Save 58%) | View Deals |
| | HideIPVPN's servers locations 28 Servers in 8 Countries. | USA | 3 | $4.19/Month (Save 60%) | View Deals |
| | 100+ Servers from 47 Countries in 63 locations. | Romania | 1 | $1.10/Month (Save 78%) | View Deals |
| | 450+ servers across 100+ locations in 50+ countries. | Singapore | 5 | $0.90/Month (Save 92%) | View Deals |
| | 97 VPN servers in 21 countries. | Romania | 6 | $4.80/Month (Save 46%) | View Deals |
Conclusion
Ivacy VPN is a feature-rich VPN with an impressive performance. It has been chosen by lots of worldwide users with good reputation. This utilizes the latest technology to ensure your online activities is secure and private. It effectively blocks WebRTC and DNC leaks, preserving your anonymity. The VPN also guards users against ISP tracking. It is the very right tool to unlock geo-restrictions, remove censorship, save money on VoIP charges and protect your online identity. Its customer support is generally reliable and knowledgeable. You won't be broke for buying this VPN plan because its price is very friendly. It starts from $1.27 USD per month. You can get nearly 86% off now.


Published by Andrew Gonzalez & last updated on September 21, 2018 6:32 am