VPN becomes a very important tool as more and more users pay attention to their privacy. It helps users protect online privacy and sensitive information. There are many VPN services available on the market. To ensure your privacy is safe, you need to sign up with the reliable VPN provider. Our team has tested numberless VPN services and recorded test results, aiming at offering useful review to help users make the right decision. Is BullGuard VPN fast? Can it unblock Netflix & Hulu? Does it work in China? How does it protect online privacy? Is it secure? How much does BullGuard VPN cost? Our experts downloaded BullGuard VPN client on different platforms to test the VPN in many aspects. Get to know more about it in this BullGuard VPN review.
Overview of BullGuard VPN
To safeguard users' precious data and protect privacy, BullGuard released a Virtual Private Network. This famous cybersecurity company joined forces with NordVPN – one of the best VPN providers to creative and all-around advanced solution for all Internet users. Though BullGuard VPN is new on the market, it is a powerful and fast service with the combined experience in cybersecurity of two advanced companies. It hides users' IP address to prevent advertisers, ISPs, governments and malicious third parties tracking their online activities. The provider has a clear zero-log policy, stating that they do not access or record users' traffic logs. Users' privacy is safe. BullGuard VPN uses AES-256 encryption and supports OpenVPN protocol to give users unbreakable protection. The protection mode is on automatically when their devices are connected to public WiFi to prevent phishing programs and scams. It provides global servers like NordVPN to let users enjoy fast and unlimited browsing experience. The global servers allow users to bypass geo-restriction and get unlimited and unrestricted access to online contents from anywhere. BullGuard VPN is affordable which costs $2.97 USD per month. It allows six simultaneous connections with one single VPN account and offers apps for all major systems and platforms. You can privately and securely access the Internet with this VPN.


BullGuard VPN Pricing
BullGuard VPN provides one single package with three plans. It does not let you choose what features you need. Instead, every plan includes full features. That is good for beginners. They don't have to pick the features. To sign up with BullGuard VPN service, you only need to choose the billing cycle. There are 1-year, 2-year and 3-year plans. It does not offer monthly billing cycle. The longer billing cycle you choose the bigger discount you get. It starts at $2.97 USD per month. It costs $84.99 USD a year. The 2-year plan is 44% off and costs $95.19 USD. The 3-year includes the biggest savings which is 58% off. It is only $107.10 USD for three years.
BullGuard VPN provider accepts multiple payment methods including major standard credit cards, Paypal, Paynearme, Wire Transfer as well as check/money order. Customers have good choices to make their payment. Another attractive point of this service is the 100% money back guarantee. If you are not satisfied with the service, you can request a refund within 7 days of the purchase. That allows you to figure out what BullGuard VPN brings on the table without taking a risk. It is worth to give it a shot.


High Encryption & Advanced Protocols
It has been a common issue that users' online session is intercepted and identity information was stolen. Internet users do shopping and use sensitive information online frequently. Hackers can access their session when the connection is not protected. They are able to capture precious information like banking detail and passwords with sniffing tools when the data leaves users' device. Especially when users connect their device to free public network, criminals can grab sensitive information easily by connecting to the same network. The hackers even create phishing network to trick users into using it. If you travel a lot or spend much time at public place, you should safeguard your connection with BullGuard VPN. It provides bulletproof protection to your data. The VPN creates a virtual tunnel between your device and the server. That tunnel is encrypted with AES-256 standard. The VPN channels your Internet data through this encrypted tunnel before it is sent to the destination. That prevents others from tracking back to you or snooping at your connection. The leading banks use the same encryption standard, so you can feel safe with BullGuard VPN's protection. This VPN supports IKEv2/IPSec and OpenVPN (TCP/UDP). OpenVPN is an advanced VPN protocol that comes with the highest encryption standard and maintains high speed as well. No matter you would like to secure your traffic or stream videos, it is a great choice. BullGuard VPN has an Auto-Connect VPN for Wi-Fi networks. That means it has the ability to identify public WiFi hotspot network and secure your traffic automatically. BullGuard VPN is a secure and solid solution.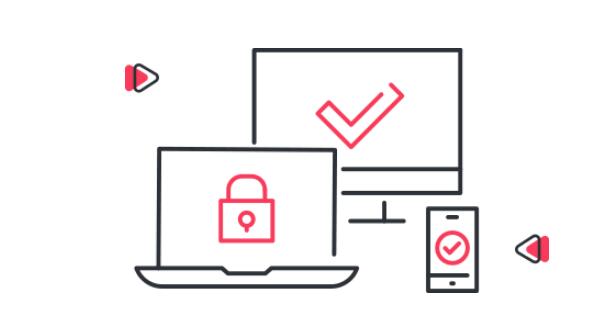 Fast & Global Network
BullGuard VPN boasts worldwide server network. The servers are spread out across different countries around the globe. It has servers in 16 countries, covering the most popular locations. Though the number of servers is not huge, the provided servers successfully help users spoof their location, disguise online activities, bypass censorship and defeat geo-restriction. When we tested the VPN, we tried all the servers to check out the speed and ability to unblock restricted contents. We had stable and fast connection when streaming videos on many platforms like YouTube, Netflix and Hulu etc. The servers help in spoofing location and hiding online activities greatly. BullGuard VPN delivers fast, unlimited and secure network with the global servers. For different purpose, you are allowed to pick any server you like. It has servers in the US, UK, Canada, Australia, Austria, Germany, The Netherlands, Belgium, France, Spain, Switzerland, Denmark, Norway, Sweden, Ireland and Singapore. From the VPN client, you can select a specific VPN server manually to access special websites. If you only need VPN for private and security, let the VPN choose the best server for you. By default, it connects you the server that is closest to your real to minimize the distance your data needs to travel through. When the distance is shortened, the latency will be reduced and your download speed will be boosted. The provider allows unlimited bandwidth. They do not limit your speed. In fact, the encrypted traffic also helps you avoid ISP throttling. Want fast Internet experience and maintain security as well? BullGuard VPN provides what you need.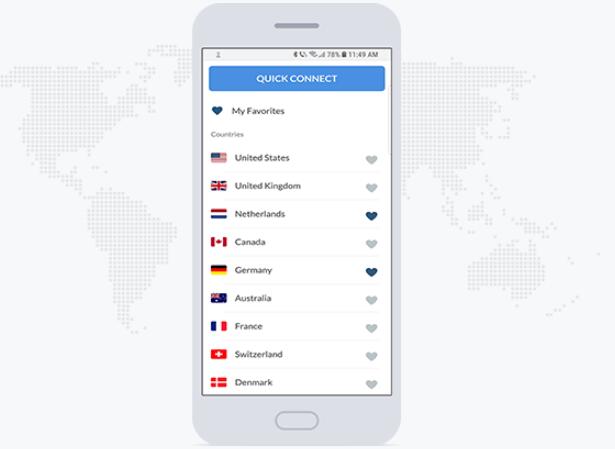 Does It Protect your Online Privacy?
When you browse the web, others can track you and find out what you do online according to IP address you left on the websites. Your ISP knows who you are and can see everything you do on the Internet. They even are allowed to sell your information & browsing histories to third parties without permission. Advertisers can track you and deliver you a flood of ads. As you have to rely on your ISP's server, you can't stop them from viewing your online activities. Luckily, BullGuard VPN offers remote servers and wipes your digital footprint on the Internet. It routes your Internet data through their own server, and the connection between your device and server is encrypted. Likewise, it replaces your IP address with new one shared by worldwide users to prevent others from tracking your activities. As your connection is encrypted and IP address is hidden, others won't be able to know your location, websites you visit, files you download or services & apps you use. Besides, BullGuard VPN has friendly privacy policy. According to the privacy policy, BullGuard does not record and store any online user activity, like your browsing history. Only you know what you do online. This VPN uses its own DNS servers. Your Internet data won't go through the third parties' hands. It only travels through the provider's servers, and the provider has strict zero log policy. This VPN provides a kill switch which blocks your traffic if VPN connection drops. That prevents your private traffic and information from being exposed due to unexpected VPN connection issues. BullGuard VPN protects users' online privacy in a fast and seamless way, and it is the most effective way to reclaim privacy.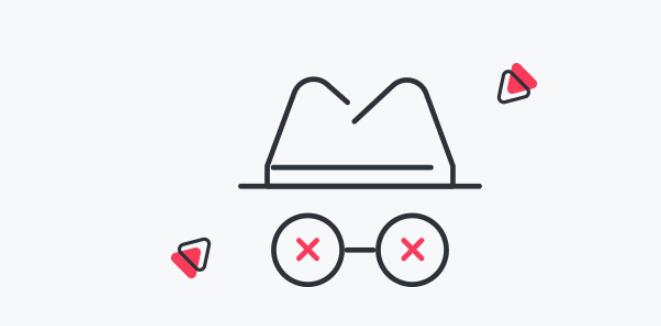 Can It Defeat Geo-Restriction?
The ability to defeat geo-restriction becomes an important factor when selecting a VPN service. BullGuard VPN can unblock streaming services steadily. Many services come with restriction due to various issues. If the website is restricted in one country, you lose access to the website after you leave the country. Some governments block certain websites within their countries. The connections to certain websites are interrupted. To access the Internet freely, users need remote servers in different countries to help them get rid of geo-restriction. In fact, remote servers are not enough. When you use remote server, it spoofs your location. However, many famous streaming services block VPN as well. They can detect encrypted traffic and refuse VPN connection to stop users in foreign countries accessing their contents. Many VPN services fail to work with streaming services while some of them still can give users unlimited access to their favorite websites abroad. BullGuard VPN helps users unblock streaming websites with advanced protocols and smart servers. When we used the VPN, it enabled us to access Netflix, Hulu and BBC iPlayer successfully. Those are famous streaming websites with geo-restriction and they also aggressively block VPN. The good news is you can watch your favorite on those platforms with this VPN. BullGuard VPN channels your Internet request through remote server and changes your virtual location before you can access restricted contents. It helps users bypass government censorship as well. According to the provider, they do not develop the VPN to specially bypass the Great Firewall of China. The VPN may work in China today while fail tomorrow as the firewall has been updated all the time. BullGuard VPN has done a great job in defeating geo-restriction with smart servers. Its servers allow torrent & P2P traffic as well.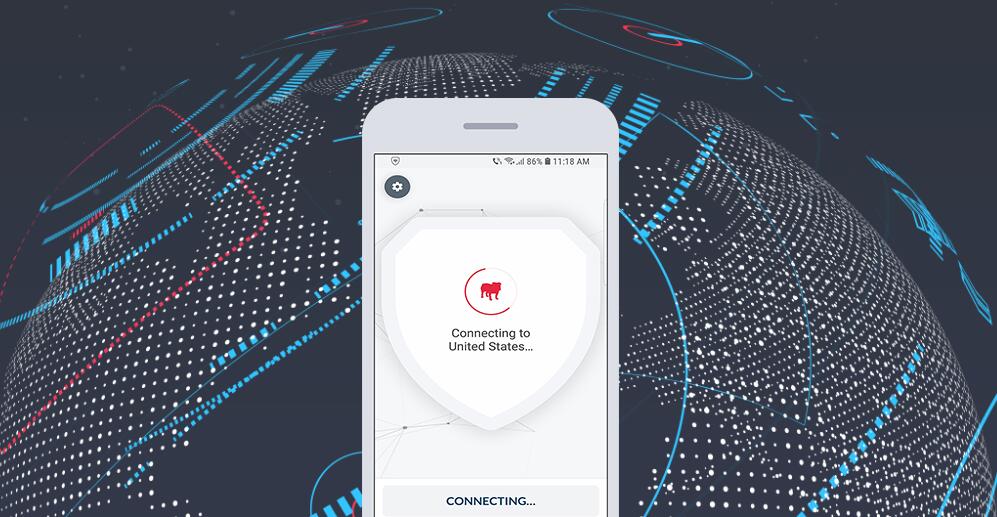 Ease-of-Use & Compatible VPN Client
BullGuard VPN is featured simplicity. Working together with NordVPN, it provides powerful yet easy to use product. It is very simple to get started with this service. Choose a billing cycle to sign up. Activate your account according to the instructions in the email sent to you. Download and install VPN client on your device. Set up the VPN and log in your account to let it start to protect your device. The user interface is clean and it is easy to locate features or tools you need. By clicking the Quick Connection option, you can connect you the nearest server for best possible connection. It also lets you choose server by yourself. BullGuard VPN offers clients for Windows, Mac, Android and iOS. It allows you to connect up to six devices simultaneously with a single subscription. If you run into any problem, the "reconfigure" option will help. Click the option to prompt the program to fix technical issues. You also can contact the support agent for help. They are 24/7 available.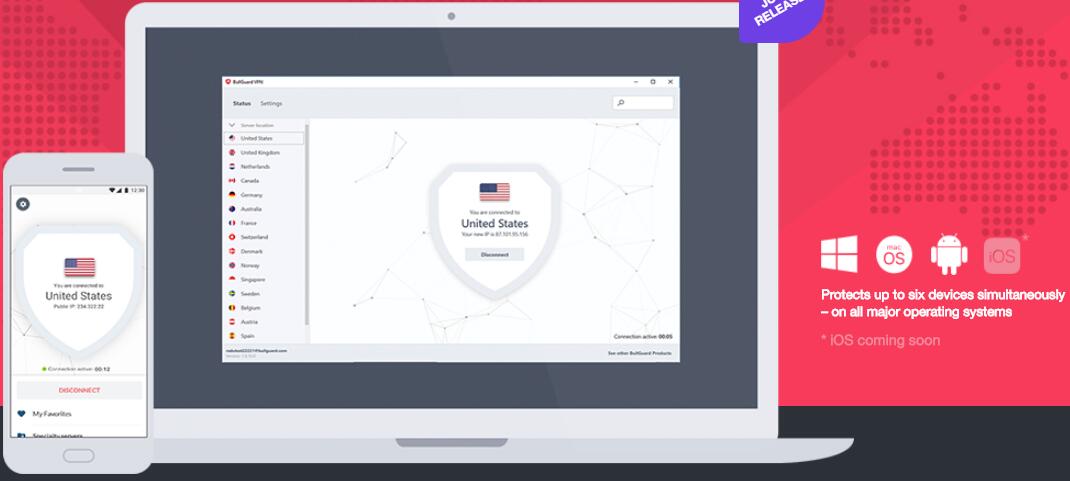 Any Customer Support?
When we sign up a service, we expect helpful customer support. Especially beginners need instant tech support as they don't have experience in using VPN service. It is glad to know that BullGuard VPN offers useful knowledge bases with clear guides, Troubleshooting as well as forum. Besides, you can reach their support team via live chat or ticket system. Their live chat is 24/7 online, and it is available in multiple languages like English, Danish, German, French, Dutch and Swedish. That is great for users who don't speak English. The support team is always ready to help users in different time zone. They are knowledgeable and patient when helping their customers fix issue. They offer quick and useful respond to various questions and issues. Simply contact them if you have any problem to use BullGuard VPN.


Top 10+ Best VPN Services In The World
| VPN Brands | Servers | Country | # of Connections | Price(USD) | Official Website |
| --- | --- | --- | --- | --- | --- |
| | 2000+ servers in 94 countries. | British Virgin Islands | 3 | $6.67/Month (Save 49%) | Best Choice |
| | 1,000+ servers in 60+ countries. | USA | 10 | $4.87/Month (Save 60%) | View Deals |
| | 4410+ servers in 62+ countries. | Panama | 6 | $3.99/Month (Save 66%) | View Deals |
| | 200+ servers in 70 countries. | Bulgaria | 6 | $4.18/Month (Save 50%) | View Deals |
Click Here to Read More Top 10 Best VPN Services »
Video on How to Get Bullguard VPN Special Offer
Conclusion
BullGuard VPN is a reliable service that delivers solid security and privacy features with the combined experience of BullGuard and NordVPN. You can expect excellent browsing experience from this new service which has partnership with one of the best VPN providers. This VPN offers anonymous IP addresses, solid encryption, kill switch and more features to provide users complete online privacy. It hides your IP address, encrypts your traffic and routes your Internet data through remote servers to prevent others from tracking you and protect your privacy. This is an effective tool for users who would like to defend their privacy. It also stops hackers and other third parties from intercepting your online session or stealing precious information. The Auto-Connect VPN for public WiFi network works greatly in protecting you on insecure network. It lets you always stay safe on the Internet. BullGuard VPN's servers are distributed in different countries around the world, and you are allowed to connect to any of the available servers. Their network is fast and secure, helping users bypass Internet restriction and access their favorite contents freely. P2P and torrent traffics are allowed on their servers. It supports unlimited bandwidth, so you can download freely and privately. BullGuard VPN is 58% off now. It starts from $2.97 USD per month which is affordable. By purchasing a plan, you can protect six devices at the same time on different systems like Windows, Mac, and Android. Feel safe to give it a try. The provider has 100% money back guarantee. You can get started with BullGuard VPN without taking a risk.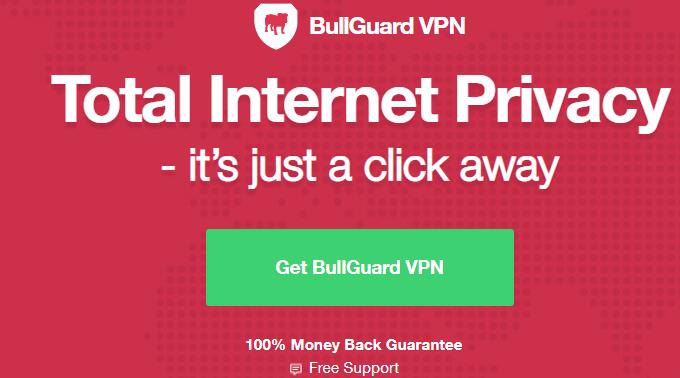 Published by & last updated on June 10, 2020 2:32 am